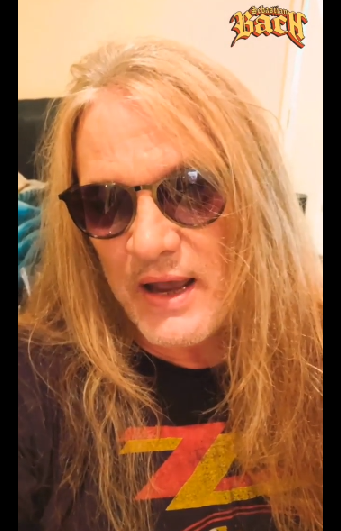 Metal Sludge — Sebastian Bach has tested positive for the Covid-19 virus.

The heavy metal singer best known for fronting Skid Row more than 25 years ago has made the official announcement on his social media today.

Bach, 53, wrote to his fans today the following message:

*****NOTE: After going on the road and doing two concerts I have tested POSITIVE for Covid 19**** watch this video for the details. Good news is I am fully vaccinated and I have zero symptoms now that the fever is gone. Watch this video for info on where I was at. Please get the shot and stay safe!****

Bach just finished a short week of shows performing in Tulsa Oklahoma at a birthday bash for Eddie Trunk and at the Rock The Dam Fest in Beaver Dam Kentucky.

Bach is scheduled to go on tour starting in late September that will see him performing in nearly 40 cities.

The singer is celebrating the 30th anniversary of the sophomore Skid Row release "Slave To The Grind" by performing the record in its entirety at the shows.

Stay tuned to his social media for updates and more.