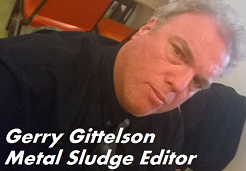 LOS ANGELES — Won't you be my Valentine?

It's February, a perfect time to celebrate what's really important in rock — not the fame, not the money, not the musical artistry but the chicks!
We scoured the earth for the best of the best, and the baddest of the bad and here is our official Metal Sludge Top 10 Bad-Girl Rock and Roll Sweethearts.

Sure there are others, but we can't choose them all!

Enjoy and Happy Valentine's Day to everyone.
———————————–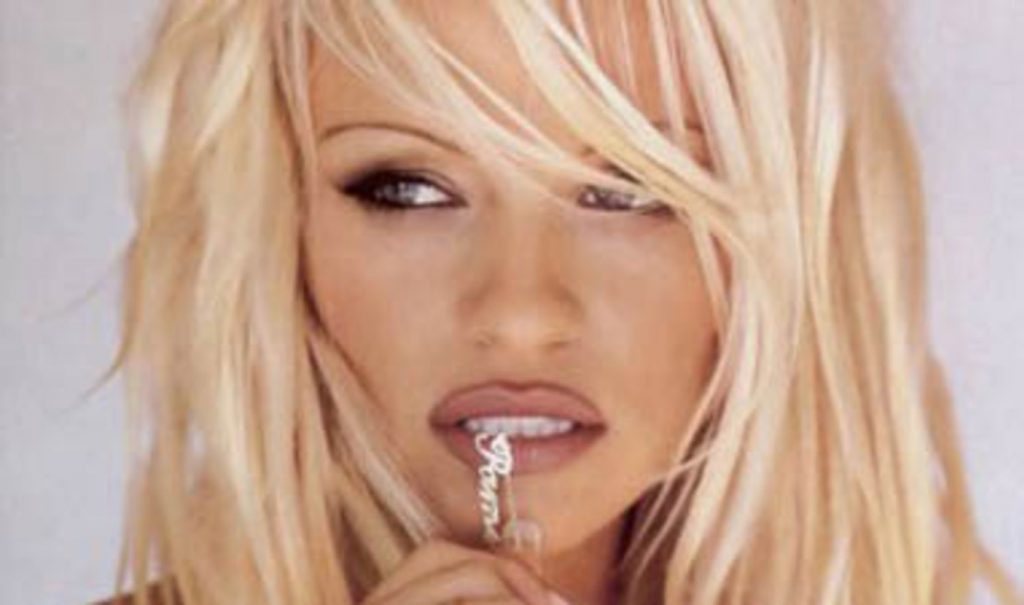 Pamela Anderson — She is best known for her marriages to Motley Crue's Tommy Lee and Kid Rock, but did you know Anderson had first dated Bret Michaels?
Anderson caught Michaels going to a movie with another woman, and she moved on.
A TV and movie star and Playboy bunny, Anderson's toned body, chiseled features and perfect hair made her irresistible — especially in slow motion running on the beach.
Lee and Rock ended up getting in a fist fight about her but it was Lee who fathered the Baywatch star's only children.

The kids (both boys) are adults now and it seems the rocker guys are in her past.

Since Lee and Rock she has married a Poker Player, a Producer and most recently her Bodyguard.
Anderson has been married 6 times, divorced 3 times and had 2 annulments.

Pamela turns 54 this summer.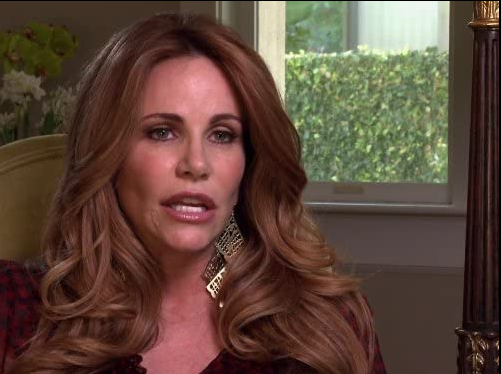 Tawny Kitaen — Kitaen rose to stardom by climbing atop husband David Coverdale's Jaguars on MTV videos, but the Whitesnake superstar was not the first to capture Kitaen's heart.
She dated late Ratt guitarist Robbin Crosby in high school, eventually following the band to Hollywood and started modeling.

Kitaen appeared as a cover model on both the Ratt 1984 debut "Out Of The Cellar" and their self-titled E.P. released a year earlier.

Kitaen moved on from the rockers and married MLB player Chuck Finley whom she had 2 daughters with.

Finley filed for divorce after alleging Kitaen had kicked him in the face repeatedly while wearing high-heeled shoes.
The brunette's acting career never took off, as Kitaen unraveled because of drug and alcohol issues combined with problems with the law.

Kitaen will turn 60 on her next birthday.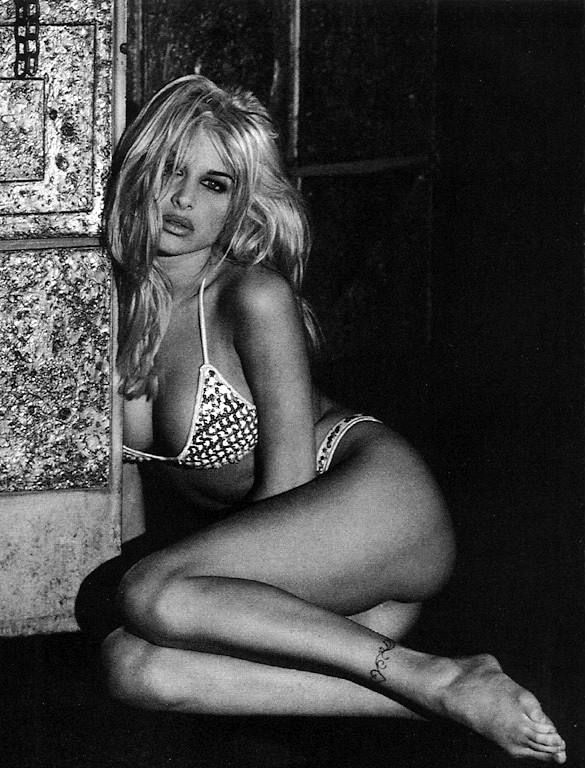 Bobbie Brown — After first making a name for herself on the TV show "Star Search," Brown is best-known for starring in Warrant's "Cherry Pie" video, one of MTV's most popular clips ever.

Brown and her stunning looks landed her fame early as she won Miss Teen Louisiana in 1987.

In addition to being a record 13 time winner on "Star Search", Brown became a recurring regular on the popular TV series "Married With Children."
She ended up marrying Warrant's Jani Lane — leaving Gunnar Nelson to jump into Lane's arms after Lane courted her live on the Howard Stern Show.

Brown and the Cherry Pie singing star had 1 daughter in 1992.
She later was engaged to Tommy Lee, but that ended on a sour note as he married Pamela Anderson just four days later.
Brown also wrote a popular autobiography called "Dirty Rocker Boys" and starred in the short-lived reality TV series "Ex-Wives of Rock."

In that first memoir Brown admitted to being a cocaine and methamphetamine addict for a decade.

There was a follow-up book in 2019 "Cherry On Top: Flirty, Forty-Something, and Funny As F**k."

Bobbie is 51 and lives back in her home state of Louisiana.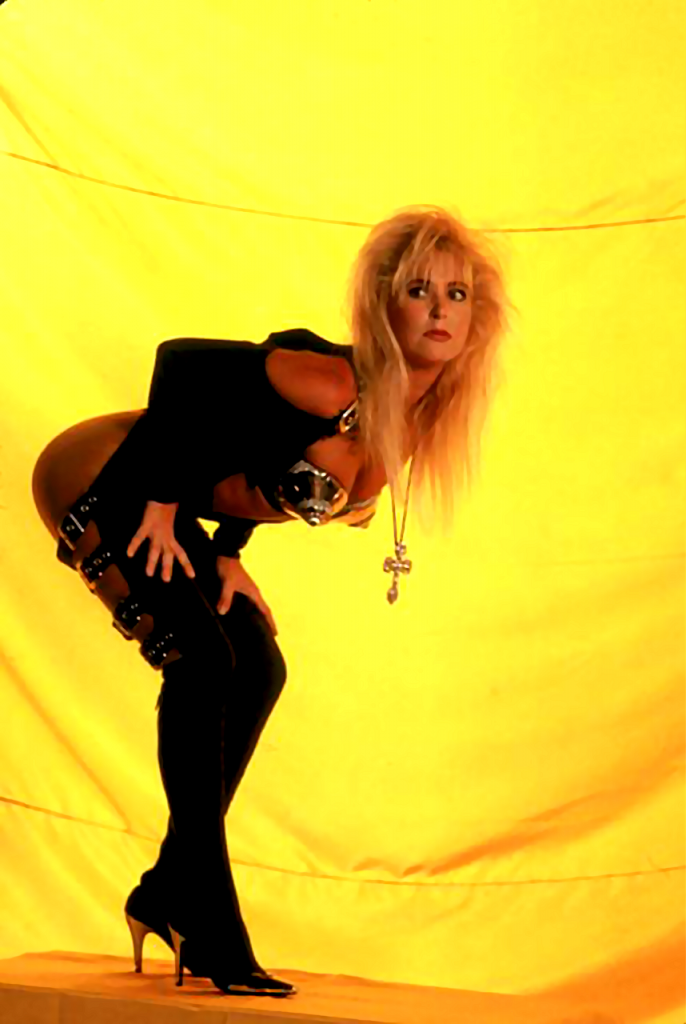 Lita Ford –With her overflowing talent, photogenic looks, and killer body, singer/guitarist Lita Ford is one of a kind.
Ford got her pedigree in the 1970s with all-girl teen successes The Runaways, graduated to being an MTV star in the '80s, then continued to make headlines through the '90s with her often-wild, wacky behavior.

It's widely known that Ford at some point was a girlfriend of Motley Crue bassist Nikki Sixx before she found herself engaged to Tony Iommi of Black Sabbath.
She finally found herself married, and to none other than W.A.S.P. madman guitarist Chris Holmes, and for a while they were rock's perfect couple.

Ford and Holmes didn't last long and in 1994 she met and married Nitro's Jim Gillette after knowing each other for only 2 weeks.

The newlyweds went off the grid and lived on the Turks & Caicos Islands for over a decade raising 2 children.

In 2011 the honeymoon was over as Ford and Gillette were embroiled in a nasty divorce, in the end Gillette won full custody of their sons.

The former Runaway has since released several albums and her 2016 memoir, "Living Like A Runaway."

Lita is still rocking at 62.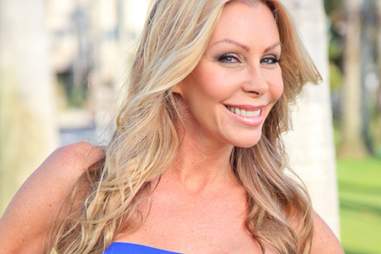 Sharise Ruddell — As the story goes, Sharise was rescued by Vince Neil from the old Tropicana club in Hollywood, where she was working as a mud wrestler and Vince wanted to get his hands dirty.
They soon married, but the life of private jets and A-list parties eventually crumbled, as the rock star's behavior was often out of control.
"Vince Neil was a better rock and roll front-man than he was a husband," she once said.
Prior to meeting Neil, Ruddell had dated Kelly Nickels from L.A. Guns.
Ruddell, who has kept up her super sexy beach blonde image, resurfaced in 2012 on reality TV as the co-star in "Ex-Wives of Rock."

A Southern California native Sharise has kept busy in the design world for years.

Sharise is still fine as wine at 56.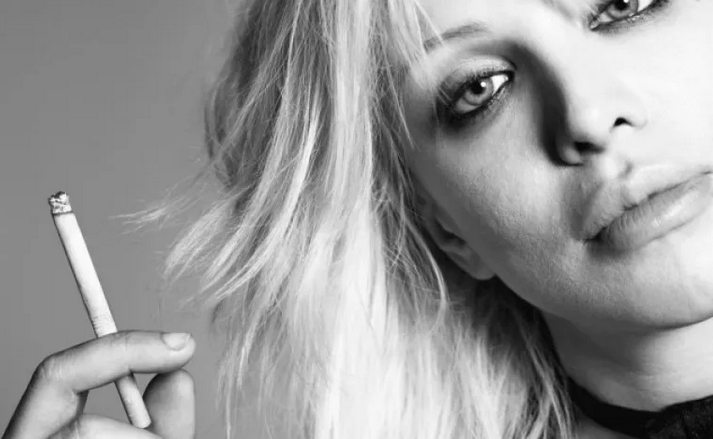 Courtney Love — By the time Love first got to Hollywood, she check-marked all the appropriate boxes — stripper, drug addict, wild behavior — and that was before she ever met Kurt Cobain of Nirvana.

Love was no stranger to entertainment in general, with a minor supporting-role in "Sid And Nancy" (1986) and grabbed the lead role in "Straight to Hell" in 1987.

But neither acting gig proved to be much in the way of a financial hit as Love worked at a New York City peep-show before relocating to Hollywood.

Upon landing in the city of Lost Angels in late 1988, Love was forming her band, and simultaneously taking off her clothes at the Seventh Veil and Jumbo's Clown Room.
Hole eventually landed a couple of indy deals with Sub-Pop and Caroline Records before Geffen/DGC stepped in and pushed her to platinum status.

Sadly the success of Hole couldn't be celebrated too much as Cobain committed suicide 1 week before its release.
She merged back into acting and was praised for her co-starring role in the 1996 movie hit 'The People vs. Larry Flint."

Love had 1 daughter (Francis Bean) with her late husband.

Courtney turns 57 this summer.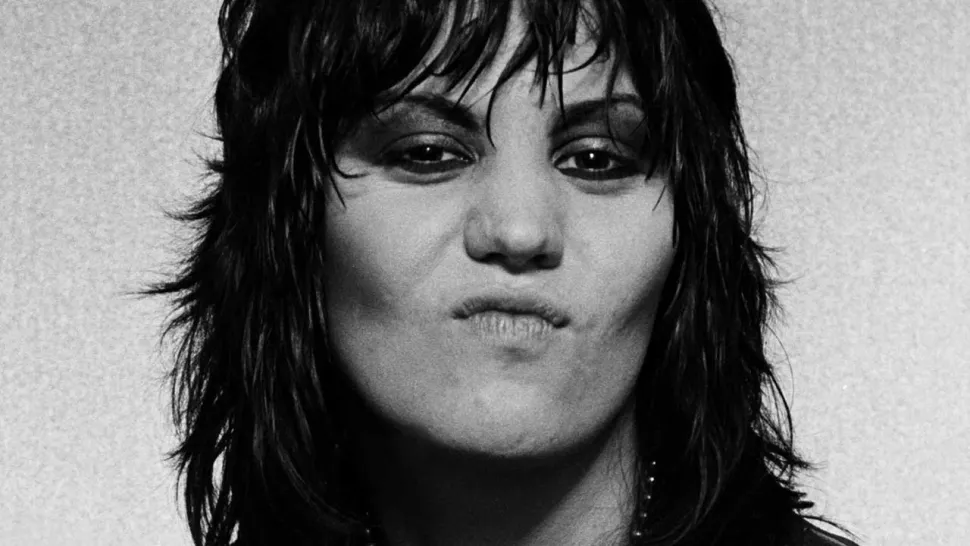 Joan Jett — Like Lita Ford, Jett started as a teenager in The Runaways. But Jett made it all the way to the Rock N Roll Hall of Fame.
With her sexy, androgynous image combined with a voice built for FM radio, Jett's signature hit is "I Love Rock N Roll," and when you experience her singing it, you believe it.

Jett added to her list of hit songs with tracks like; "Bad Reputation". "Crimson And Clover" and "Do You Wanna Touch Me (Oh Yeah)."

Those hits along with her sexy body, black spiky hair and racoon eyeliner helped her to sell over 10 million records.

Jett has been certified Gold or Platinum multiple times and has had 9 Top 40 singles over her career.
Dubbed the "Queen of Rock," Jett kept her sexuality vague for the vast majority of her career before finally coming out in 2018.

Joan is 62 years old.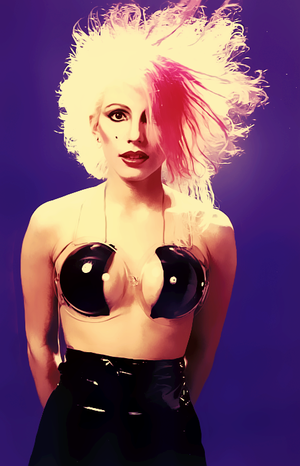 Dale Bozzio — Anyone remember the fish bowls?
In the early '80s new wave explosion Missing Persons was right on time to make impact fronted by the striking Bozzio.

Bozzio was the grand domme, taking the stage in revealing outfits, poofed-up multi-colored hair and wild makeup.
The ex-Playboy bunny proved a strong singer, too, and benefited from a series of hit songs and a killer band led by her hubby drummer Terry Bozzio.

Over their run her band had a half-dozen hit songs and a RIAA certified Gold record with their "Spring Sessions M" release in 1982.

Bozzio strutted her stuff nearly topless in front of a 200,000+ fans when Missing Persons played The US Festival in 1983.
Dale and Terry eventually divorced after seven years in 1986, but she continues to tour regularly.

The songs still sound the same, but Bozzio will turn 66 in March, and the fish bowls are long gone.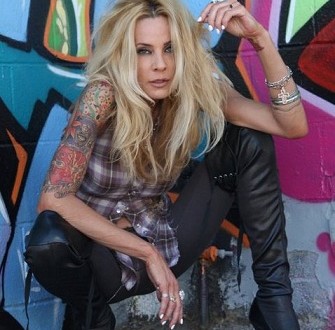 Athena Lee Bass — The sister of Motley Crue drummer Tommy Lee, Athena was a natural drummer starting in the 1980s with Hardly Dangerous, a popular all-girl club band in Los Angeles.
Tall and ravishingly beautiful, Bass had the eyes of male groupies on her for her looks and secondly to likely get passes to her brother's show.

Bass is a breast Cancer survivor and has also survived 2 marriages.

Her first marriage was to a fellow band-mate Scott Atkins whom she had 2 kids with in the early 90's.

Bass then married now former Scorpions drummer James Kottak, they had 1 son together in 1997 but that ended in divorce in 2010.

Bass fit in perfectly as a co-star for the 2012 reality TV series "Ex-Wives of Rock."

Steven Alder devotes a whole chapter to Athena in his autobiography book.
She joined Femme Fatale in 2013.

Athena is 56 years old.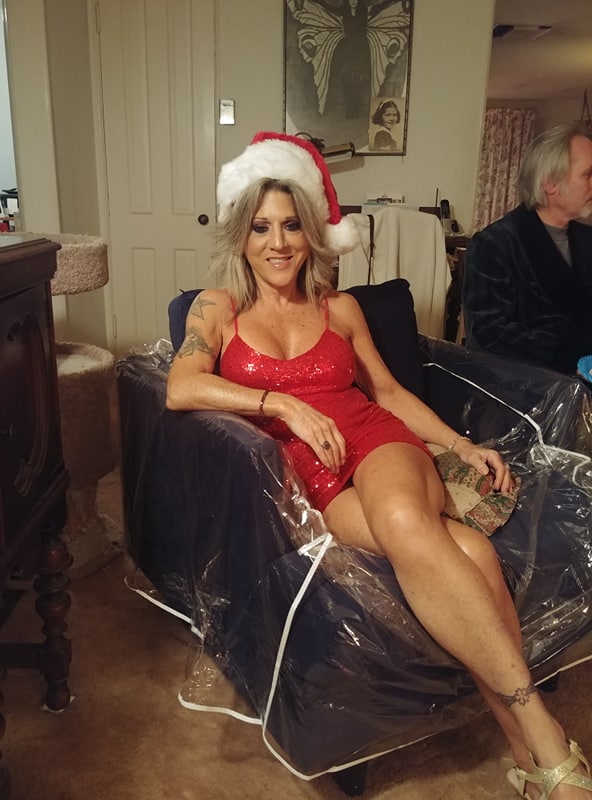 Betsy Bitch — No one was sexier in the 1980s if you were the least bit turned on by the leather fetish scene.
The Bitch singer's image featured feathered hair, great breasts and her trusty bull whip that she always brought on stage.

Betsy and her band formed in December 1980 and shared stages around Hollywood with some of the era's biggest Metal bands.

Eventually Bitch were signed and released a handful of EPs and albums throughout the 80s.
Bitch never enjoyed a gold record but the band are still around four decades later, and Betsy looks amazing.
She has kept close her personal relationships, though she does admit to kissing Robin Zander on a summer night a long time ago.

Bitch still rocks hard as Betsy turn 64 this year.
Gerry Gittelson can be reached at gerryg123@hotmail.com