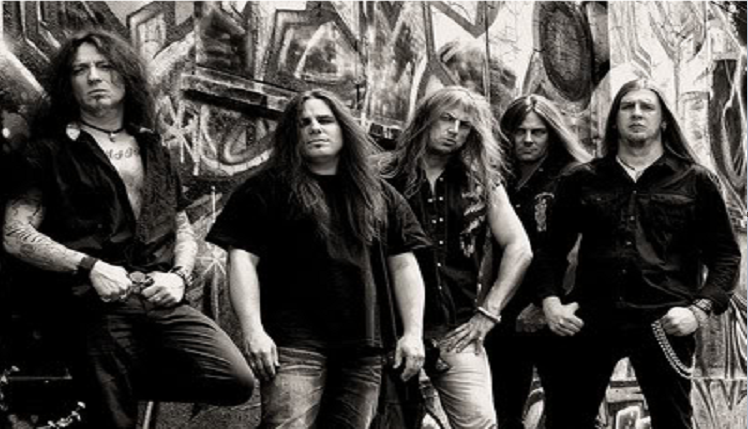 BALLS TO THE WALL
German rockers PUMP retro review: "Tales of hot chicks, dirty sex, broken love, drugs and life on the street"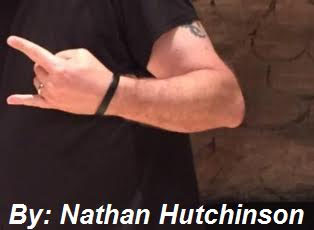 Retro Reviews — In an era where groups like Breaking Benjamin, Papa Roach, Green Day, Linkin Park and Three Days Grace ruled commercial radio, there were indeed still artists recording and releasing old-school, kick-ass hard rock.
Thousands of miles away from Hollywood, the German band Pump was carrying on the legacy of the sleazy, dirty music that oozed out of the Sunset Strip in the 1980s.
Pump produced three albums – Against Everyone's Advice (2004), Breakdown to Breakthrough (2006) and Sonic Extasy (2009) – that were genuine, honest throwbacks. More than a decade after hair metal was cut down by the flannel-clad invaders from the Pacific Northwest, frontman Marcus Jurgens was telling tales of hot chicks, dirty sex, broken love, drugs and life on the street backed by a soundtrack that featured a screaming twin-guitar attack and thumping bass and drums.
Pump was trying to keep the party going at a time when rock n roll really wasn't very much fun.
"Raise my glass, I'm loaded like a freight train … I'm swearin' like the Devil on a bad, bad day … Ain't no shame, I don't regret the life I lead … I'm not one of those suckers for a pretty face." – Couldn't Care Less (from 2009's Sonic Extasy)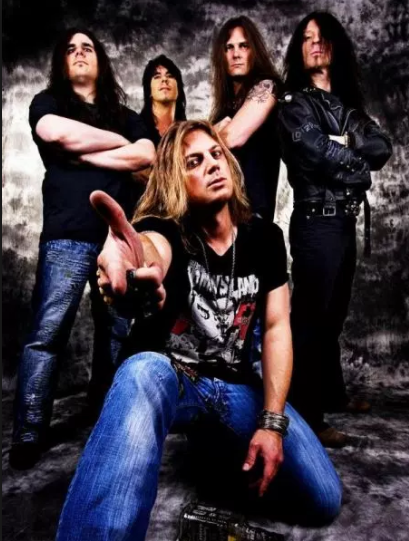 Pump had the attitude and the image – jeans, boots, t-shirts and leather, of course. They also had cool tunes with good hooks, outstanding musicianship and very solid production.
Of course, the problem was timing.
The band enjoyed some moderate degree of success in Europe before breaking up – and even toured with major acts like UFO and played at big festivals.
On the other side of the Atlantic, the nostalgia for 80s metal had still not started to gain momentum and FM stations simply weren't going to stray from the corporate playlists and feature a foreign band without any support from a major label.
A lot of American metal fans – including myself – were totally unaware of their music.
It was just recently that I was introduced to the band and exploring the albums has been an unexpected revelation.
For me, listening to Pump was like discovering an incredible band from the 1980s that I missed out on back in the day.
The band's sound is familiar, but not so familiar that it's boring and tired.
Yes, they sound kind of like a hair band.
However, they weren't mimicking or trying to copy anyone or any formula.
They had some of the grittiness of Guns N Roses, L.A. Guns and Skid Row. They also had a bit of a bluesy touch in the style of Whitesnake, Tesla and Badlands. They were also cheap, nasty and dirty like Poison, Warrant and Motley Crue.
And they were able to mix all those influences together to create their own cool vibe.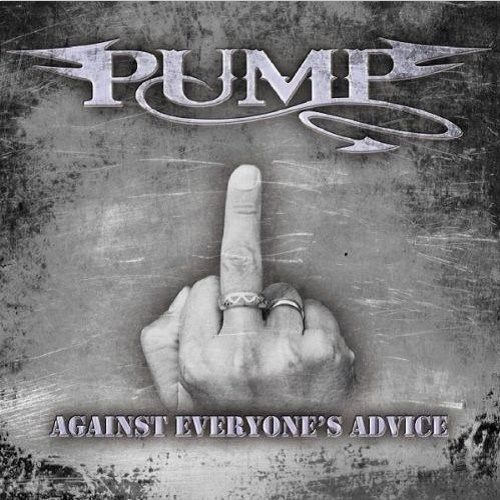 "Livin on the outside, just a nowhere kid … Straight from the gutter, stranded on the wrong side … Little Jimmy Sinner, going down astray … You never learned to make the wrong things right." – Wasted (from Against Everyone's Advice (2004).
The band's first two albums featured the same lineup – Jurgens, Aki Reissmann and Ullrich Simon Hauff on guitar, Stephen Burk on bass and Achim "Animal" Keller on drums.
Against Everyone's Advice and Breakdown to Breakthrough are definitely heavier and darker than anything ever released by White Lion or Def Leppard, but they were not grunge records made up of angst-driven, daddy-hating tunes.
The opening track on the debut album – Dangerous – paints a grim picture of the world – "Rage is runnin' rampant, it's just do or die .. It's a cold, cold world, falling apart at the seems."
The mode lightens as Jurgens rips through deviant anthems like No Fool Like You, No Fight-No Glory and Reckless, along with a couple of ballads – I'm Free and It's Too Late – and the down-and-dirty Shake.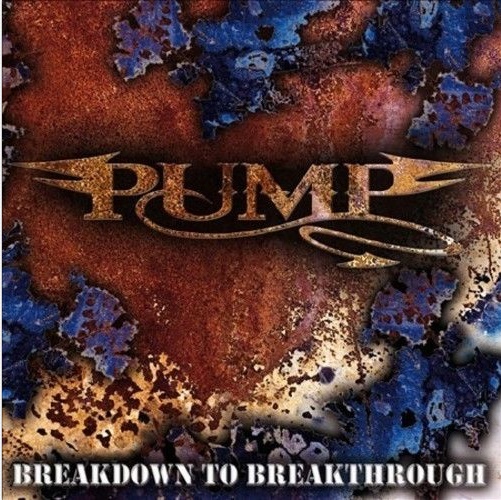 Breakdown to Breakdown also starts off in a serious way.
Revolution On My Mind and Blood On The Blade touch on political topics – "Your zeal for liberty just raised a million tears" – and Save Me, Higher, How Does It Feel and I Can't Deny explore the complicated side of relationships.
Alright Now sets the tone for the rest of the album – "Getting loaded, getting laid … I got no regrets until tomorrow comes." –  along with Headstrong, Heaven High and Who Made You a Madman?
The band made several lineup changes prior to recording Sonic Extasy. Stef Bertolia took over on lead guitars and Michael Vetter (bass) was added, along with Andy Minich (drums).
The result of was the best album of Pump's short-lived career.
If Sonic Extasy had been released in 1987 and received good promotion from a major record company, it might have had a chance to be an international hit. The songs are fast, filled with attitude and fun.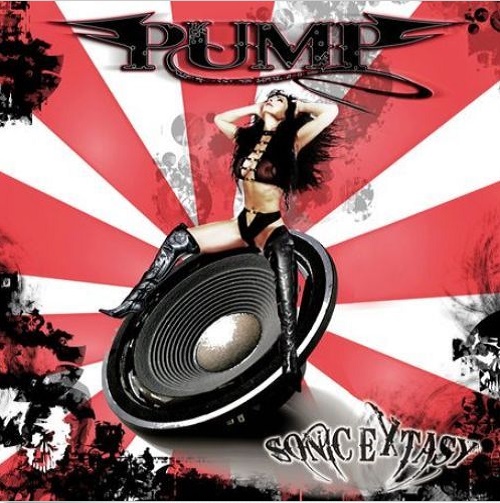 "Don't wanna be a Philistine, that's why I say fuck off … Take it or leave it, you've got no second shot." – Ain't Got Enough.
The opener – Ready, Aim & Fire – is a cheesy, sexy tune with lyrics that could have come straight out of a Steel Panther song. Testify, Couldn't Care Less and Never are throw-you-fist-in-the-air epics that are hard not to sing along with.
Low Life In The Fast Lane is perhaps the band's most well-known song. It paints a grim picture of life on the street – "Fucked up on ludes again … Can't find your hidden friend."
Kiss Of Voodoo is arguably the best song in the band's catalogue. Jurgens soulful, raspy vocals along with the outstanding leads and memorable solos from Bertolia mesh together in a wonderfully mystic almost seven-minute tune.
"Roll the bones and crush my fate .. But you can't have my soul … No matter what you say or do."
Don't Get Mad Get Even, Ain't Got Enough, Cry For The Moon and Long Road to Nowhere highlight the final part of the album, along with a ballard – All I Could Bleed.
There were, supposedly, plans for another album after Sonic Extasy, but that never materialized and the band disbanded shortly after that.
Pump never made much a impact on the music scene.
But, the band's albums are available on iTunes and on Spotify and the songs are certainly worth checking out, especially if you still look back fondly on a time when music was a lot more fun and a lot less serious.
Pump CDs on eBay @ Against Everyone's Advice / Breakdown to Breakthrough / Sonic Extasy

Pump CDs on Amazon @ Against Ebverone's Advice / Breakdown to Breakthrough / Sonic Extasy
Pump review on Melodic-Rock.Com
Marcus Jurgens @ Twitter / Twenty Dark Seven