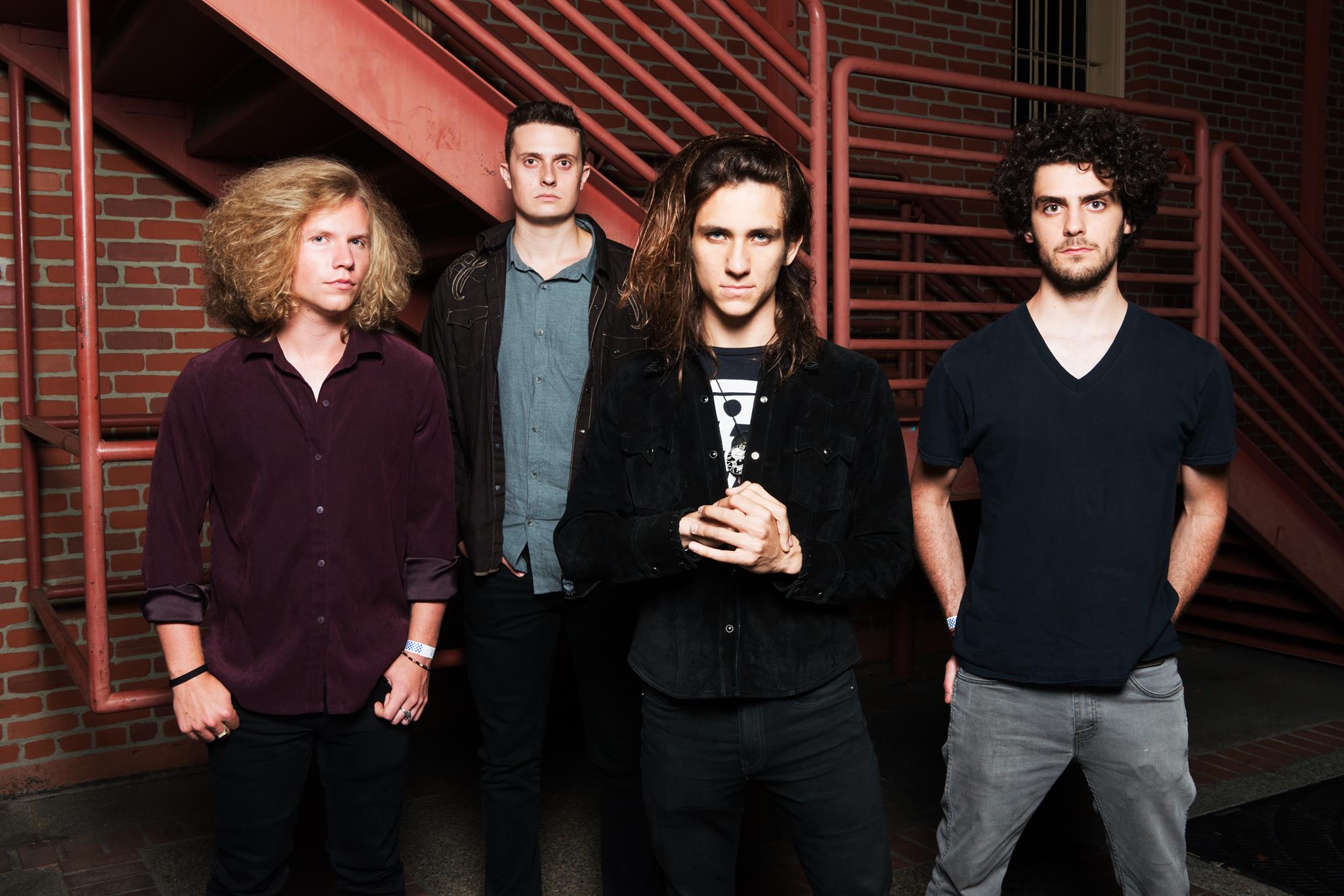 BIG BAD WOLF
Meet Upcoming Los Angeles band JOYOUS WOLF in Metal Sludge's A to Z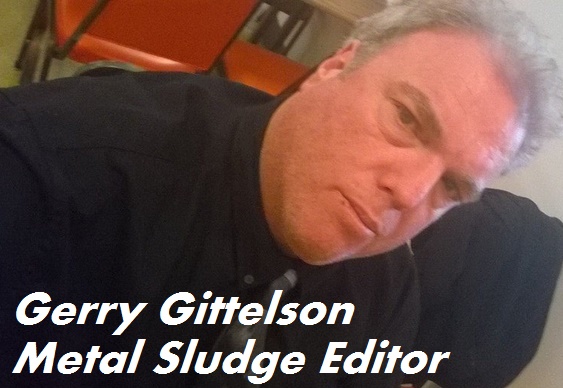 LOS ANGELES — In Metal Sludge's latest attempt to discover the Next Big Thing, we present Joyous Wolf, a young buzz band from Southern California.
The foursome (vocalist Nick Reese, dummer Robert Sodaro, guitarist: Blake Allard and bassist Greg Braccio) is already getting radio airplay and building a loyal following.
We caught up with Mr. Reese for Sludge's latest A to Z installment.
______________________________________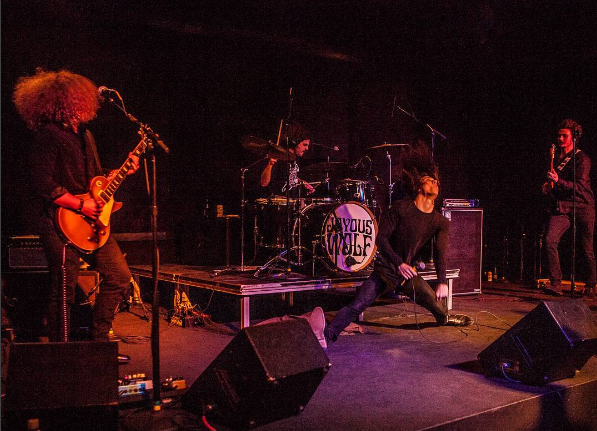 Joyous Wolf live in Los Angeles
A is for your guitarist, Blake Allard. Is there anything else he is good with his hands at?
He is a master at crocheting.
B is Birthday Bash. How did you get an in with Heidi and Frank from KLOS radio?
We got that gig from winning 95.5 KLOS' competition for new bands in Southern California which led to us receiving the most votes from their website and opening for The Eagles of Death Metal.
C is for camera time. Are you an attention whore like most lead singers?
No I'm pretty sure I'm the opposite.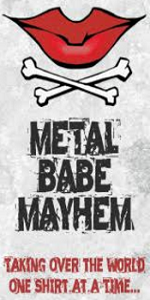 D is for drums. Does your drummer, Robert Sodaro, get out his frustrations from behind the kit?
Oh yeah, very much so.
E is for events. What Joyous Wolf shows are coming up?
We are playing a couple of shows in Hollywood The Whisky on April 14 and The Viper Room on the 28.
F is for fucking, of course. Are you good at it?
Only if we work together as a team
G is for god help us. Will there be a world war III?
Hopefully not, but yeah most likely
H is high. Are you guys OK with marijuana being legal?
Totally
I is for insane. How crazy do you have to be if you want to make it in rock and roll?
Extremely, and also a little stupid
J is for Joyous Wolf. Do you like the name?
We settled on it and honestly disliked it at first, but overtime it became much more than a name for us. Now it just makes sense.
K is for kinky. Is the young groupie scene today as fun as I remember it being in the 80s?
We don't have the authority to disclose this information.
L is for loud. Did your parents ever tell you to turn it down?
We actually practice the majority of the time at Robert's parents' house. Those people are saints because we will sometimes play for hours on end at full blast and the only time they've ever told us to cut it out was when a sheriff showed up due to noise complaints. It was on Halloween night and we figured it was one of his neighbors nearby, turned out the complaint was from 3 blocks away. We we're recording a demo at the time and we have on record the cop saying "I hate to kill the jam session, it sounds fantastic but If I have to comeback I have to give you guys a citation."
M is for money. How much is enough?
Just enough so we can do what we love for a living
N is for never. What is one thing you hope never happens?
We hope Stevie Wonder never dies
O is for off the record. Please share a personal secret.
We are all aliens
P is for puberty. Has everyone in your young band gone through it?
Yes but Nick still can't grow facial hair worth a shit.
Q is for Quiet Riot. Have you even heard of this band?
Of course. They are classic.
R is for recordings. What's your best song?
We haven't written it yet
S is for "Sleep Weep Stomp," your big video hit. What do people like about this song?
Because it's a pretty different sound compared to most of what's out there right now, the feel is different. We think people respond to that.
T is for touring the world. If you get big enough, will you throw a TV out of the window of your hotel suite?
No TV's are too small these days we're throwing Robert out the window.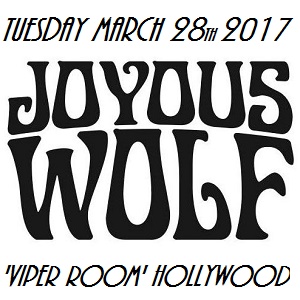 U is for urine. Would everyone in your band test clean?
Yes drugs habits are expensive
V is for Van Halen. Who is your favorite member?
Eddie Van Halen no contest
W is for The Whisky. How much are you looking forward to playing there on April 14?
It will be our first time there as Joyous Wolf and It's a legendary venue so of course!
X is for ecstasy. Ever gone to a rave party?
Nick went to one once…but never again.
Y is for youth. How old is too old?
Age is just a number.
Z is for Zeppelin. Can communication breakdowns really drive you insane?
Only if you're also having a nervous breakdown
Joyous Wolf @ Website – Facebook – Twitter – Instagram – Band Camp – iTunes –  SoundCloud – Spotify