Bobbie Brown talks to Totally Driven Radio about Family Tragedy, Ex-Wives, Jani Lane & more!
Totally Drive Radio — Totally Driven Radio, the weekly radio podcast heard live every Thursday night from 8 – 11 pm Est time on the Totally Driven Entertainment Radio Network, hosted by Bay Ragni and Nick Wilkinson covers the world of sports and entertainment each week, as well as bringing you celebrity guests interviews,
This week our long time  & good friend Bobbie Brown called in to hang out and give us an update of what is happening in her world…………
We talked to Bobbie about………..
**How she recently broke her foot
**The recently tragedy that struck her family, her Mom and step father losing their house and everything in the floods of Louisiana.
** She has an online fundraiser set up to help her family, please go here to donate
https://www.youcaring.com/judy-williamson-and-william-williamson-626704/update/516892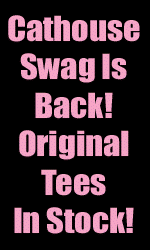 **Being a proud Aunt, to her new baby nephew
**A company selling 3D Life Size Wall Posters of her
**Her daughter helping at shelters & rescues
**The Song "Cherry Pie", if she can even listen to it anymore
**She discussed the effect that song had on Jani Lane for many years
**She talked about her possible venture into the world of comedy
**Ex-Wives of Rock is Dead………. What happened with AXS?
**Will there be another book
**Latest Steel Panther video she did
**Her clothing biz
Bobbie hangs out for around 70 minutes, and talks all these topics and more!!