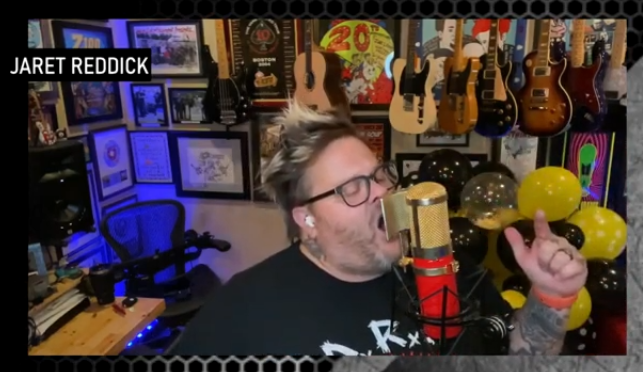 Metal Sludge — What do Bowling For Soup and Skid Row have in common?

If you answered, they both kick ass and write killer songs, you would be correct.

But if you said both singers have released amazing versions of "Youth Gone Wild" you would also be correct.
Just when the pandemic is kicking us all in the arse at full speed, Rock N' Roll kicks back – with balls.

Bowling For Soup lead singer Jaret Reddick has just dropped an amazing cover of the Skid Row classic "Youth Gone Wild".

It seems Reddick was brought on board to do this project with April Samuels, a Texas area drummer who was diagnosed with Breast Cancer back in 2010.

Samuels has an amazing story and also has great non-profit called Breast Cancer Can Stick It.

She is still playing drums, and has released some awesome collaborations from isolation including "Youth Gone Wild" which you can hear below.

To read more about April and her project, please see below.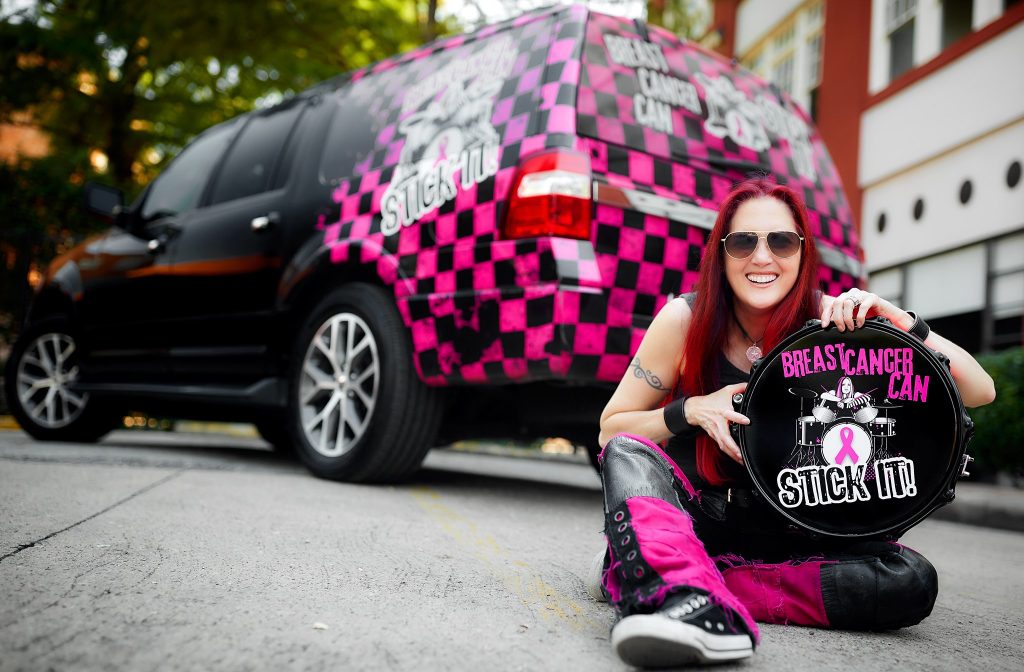 April is a drummer out of Dallas, TX, a breast cancer survivor and the Founder of Breast Cancer Can Stick It! (a 501c3 nonprofit):

DONATE TO THE CAUSE ► http://breastcancercanstickit.org/don…

Learn More ► http://www.breastcancercanstickit.org

"Isolation Recording #8 has been in the works for several months, so we are happy to share this with you! Jaret Reddick of Bowling for Soup is featured on lead vocals slaying Sebastian Bach's vocal melody. Shredding on guitar is Matt Puskarich, known to Dallas/Ft. Worth fans as the guitarist in Lookout, Rockaholics and That 70's Band. From the Guns 'n Roses Tribute band, Rocket Queen, is TreVice Layne on Bass.

I met Jaret a few years back through a mutual friend, and when I came to him about this collab, I was stoked when he suggested 'Youth Gone Wild'. I'd never heard him sing like this! Nailed it!

Matt and I worked together in the early days of Rockaholics, before I had to leave after over committing.

(Who, me?). Matt and I have jammed together numerous times when he gets up for a song or two with my band Metal Shop, when he is at our shows being the awesome sound tech that he is.

TreVice and I have played many gigs together, when he subs for our bassist in Metal Shop. Never have I had a chance to perform with all these peeps at the same time.

This video was well worth the wait. I hope you enjoy it. Turn it up!
– April Samuels

Vocals: Jaret Reddick
Guitar: Matt Puskarich
Bass / Back up vocals: TreVice Layne
Drums / Back up vocals: April Samuels
Audio mix by: Alex Gerst of Empire Sound Studio
Video editing by: April Samuels

Breast cancer hasn't stopped, and neither have we. Your support continues to fund the fight against breast cancer ???

April endorses: Aquarian Drumheads Drumtacs Humes & Berg Cases Kick Lids Los Cabos Drumsticks RockNRoller Multi-Cart SABIAN Cymbals Sledge Pad Wornstar Clothing