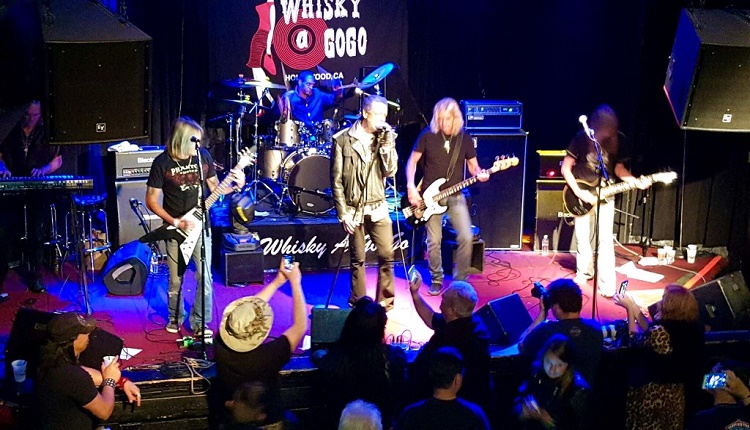 CARLOS CAVAZO MAKES GRAND RETURN IN ROCK FOR RECOVERY JAM FOR AILING WILLIE BASSE AT WHISKY
Metal Sludge was there for all the details, as Great White's Terry Ilous, legendary drummer Alvin Taylor and Betsy Bitch are among the faces who make appearances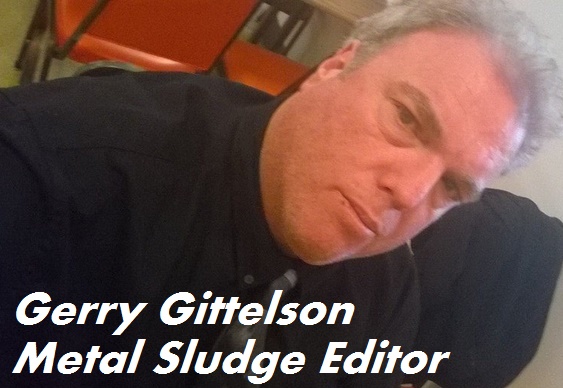 HOLLYWOOD, Calif., USA — Willie Basse, frontman for 1980s Sunset Strip headliners Black Sheep (for a while featuring a young Slash), has been stricken with a heart condition and now cancer, so some of the biggest names in Rock have been helping out with a series of Rock For Recovery benefit concerts including a performance Monday, April 4 at the Whisky back where it all began.
After Guns N' Roses star Slash joined in last month for Basse at the first benefit in the San Fernando Valley, this time the great Carlos Cavazo stepped forward — noteworthy because Cavazo, who first rode to prominence with Quiet Riot on the No. 1 album "Metal Health," was making his first public appearance since leaving Ratt in 2014.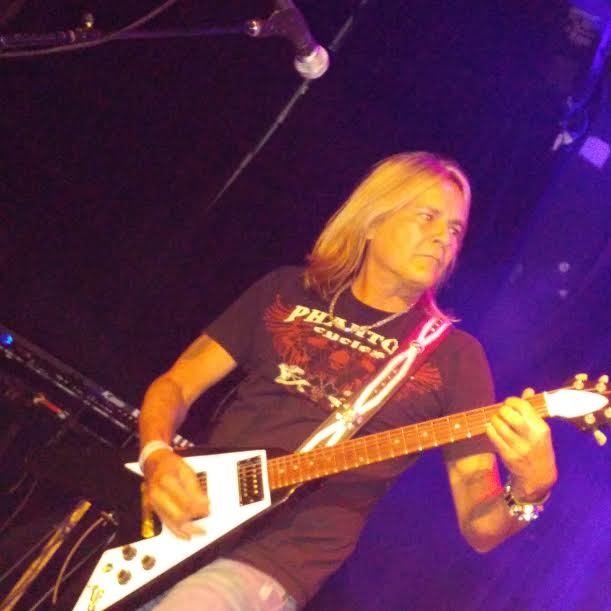 Cavazo, recently married, remains trim and athletic with all his hair in place. After Ratt fell apart a couple of years ago (now back together with original Bobby Blotzer and long-time bassist Robbie Crane), Cavazo hung up the guitar with no further music plans. But now, judging by the fact he still displayed such strong chops at the Whisky, perhaps Cavazo is ready for a comeback.
After Basse took the microphone and started things up for a couple of songs, Great White singer Terry Ilous joined in with Cavazo and Sweet's Mitch Perry on guitar, Warrant/Dio's Scott Warren on keyboards and legendary drummer Alvin Taylor (George Harrison/Billy Preston).
With no rehearsal of course, the guys broke into an impromptu version of Black Sabbath's "Heaven & Hell," and when Ilous belted out that sprine-chilling first lyric — "Sing me a song, you're a singer/Do me no wrong, you're a bringer of evil" — the place just went nuts.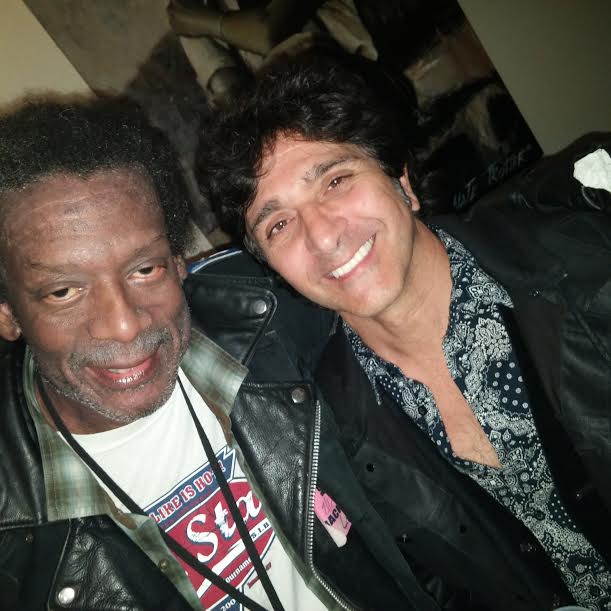 Willie Basse and Terry Ilous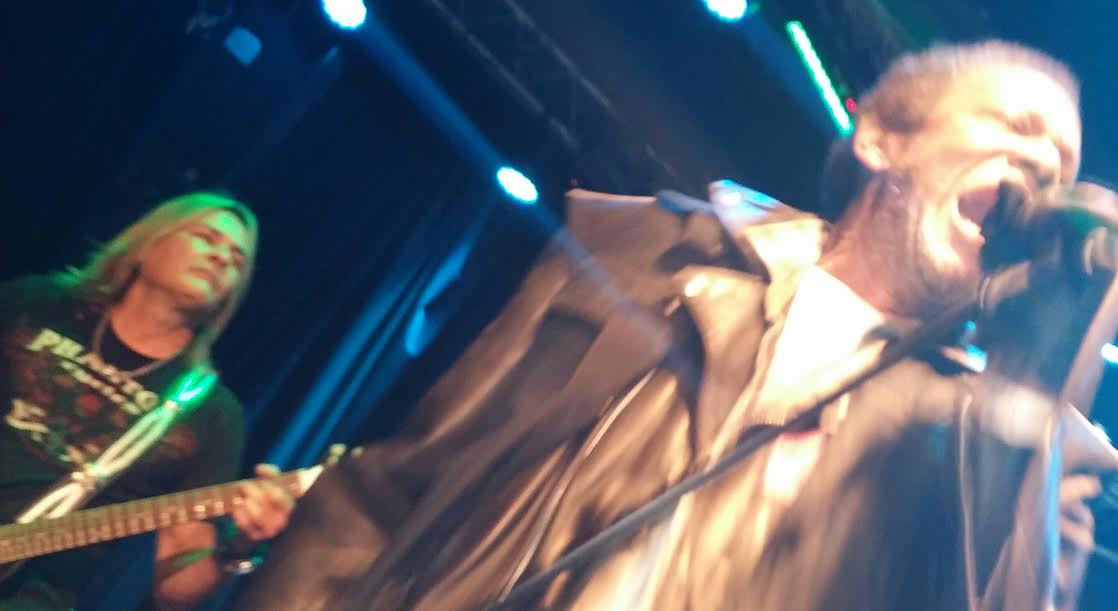 Willie Basse with Carlos Cavazo on axe duties
In that very moment, there was living proof of the strong sense of community in Hollywood rock circles, brought together yet again for a sad occasion in the wake of Lemmy and Jimmy Bain both dying, and now the death last week of Miguel Murillo, the beloved, long-time chef from the Rainbow Bar & Grill a few doors down. (By the way, there is a shrine to Miguel on the back table.)
Basse, who has undergone three heart surgeries with another scheduled soon in addition to being diagnosed with cancer, felt the love.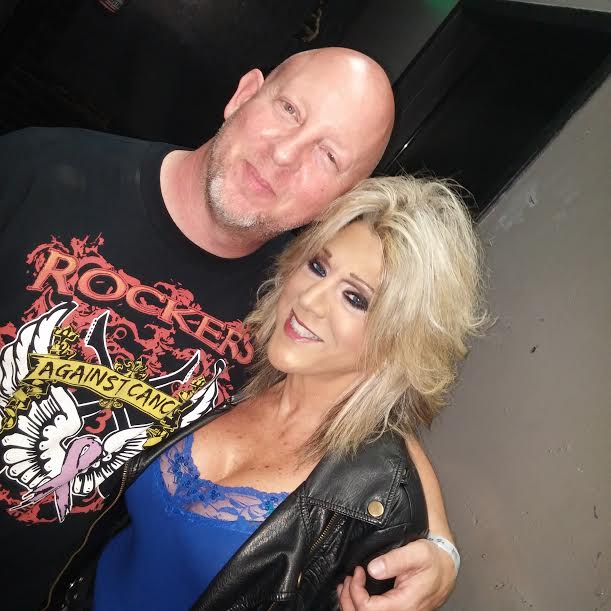 "I've had some dark days, so I have had to make a lot of changes and just have faith," Basse said. "All this outpouring of love and support and prayers, it's just overwhelming. It's just like a big, warm family gathering. It's amazing. I actually feel like I'm turning the corner."
Promoter Rob Sheriff put the show together, and he did a good job. You can help Basse with a donation through gofundme.com/basseheartsurgery.
J.P. Cervoni, whom you might remember from old Strip band Lash in addition to a short stint with the newly-reformed Babys, strapped on a guitar for "Purple Haze," and Taylor, who years ago toured with ex-Hendrix guitarist Buddy Miles, was bashing away for all he was worth.
Later, Betsy Bitch took command — quite literally, as Sludge loves whips and chains, right? — with Armored Saint's Phil Sandoval on guitar, as noted drummer Tiny Biuso (hedpe, TSOL, Doyle) found his way to the kit.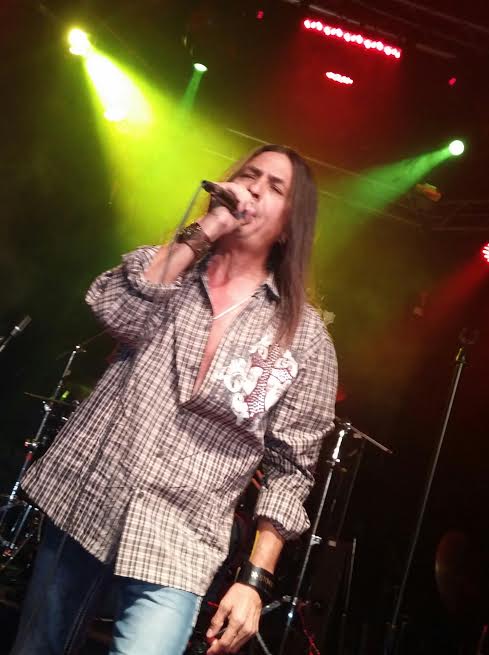 "This was an honor," Betsy said. "Not only was it great to step on the Whisky stage again with all these great musicians, but we were up there rocking for a very worthy cause."
Earlier, Stonebreed did a good job getting the crowd warmed up. Among the West Coast's most promising new bands, Stonebreed is on the brink of signing an independent record deal, and the foursome proved well-rehearsed and passionate as patrons were filling in and rushing the stage to see what all the fuss was about.
Stonebreed, led by singer Carlos Cruz, played six songs, starting with "Tonight" and "Judgement Day" and finishing with "Whiskey Well" and "Back Home."
"It was a great night of music for a great cause," Cruz said. "It's an honor to help. I'm truly amazed at the amount of talent that shared the stage tonight."
Willie Basse @ WebSite – Twitter – Facebook – GoFundMe
Gerry Gittelson can be reached at gerryg123@hotmail.com