CASH ME OUTSIDE
Bobbie Brown talks about the bad blood with Warrant: "I'm not allowed anywhere near them"
Totally Driven Radio — Totally Driven Radio, the weekly radio podcast heard live every Thursday night from 8 – 11 pm Est time on the Totally Driven Entertainment Radio Network, hosted by Bay Ragni and Jimmy Jannetty covers the world of sports and entertainment each week, as well as bringing you celebrity guests interviews,
This week our old friend Model, Reality Star, Author, Video Vixen…… Bobbie Brown returns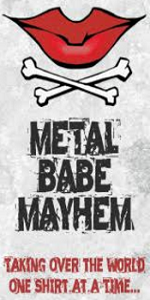 Bobbie discussed…….
**If she is still interested in trying to do stand-up
**How often does she or the girls say, this would be a great moment for the show (Ex-Wives of Rock)
**If she still continues to write for a 2nd book, even though no deal is in place
**If she ever gets tired of people mentioning Cherry Pie to her
**Recent Social media fight with Jerry Dixon's wife
**Comment about Robert Mason's recent statement, that he had Jani Lane's blessing
**How is her relationship with the remaining members of Warrant
**All this and tons more, as Bobbie hangs out for over 35 mins!!!
You can listen to the full interview below.
Bobbie Brown @ WebSite – Twitter – Instagram – Store – Ex Wives Of Rock Twitter
Totally Driven Radio @ Twitter – Twitter 2 – Facebook – Instagram – YouTube