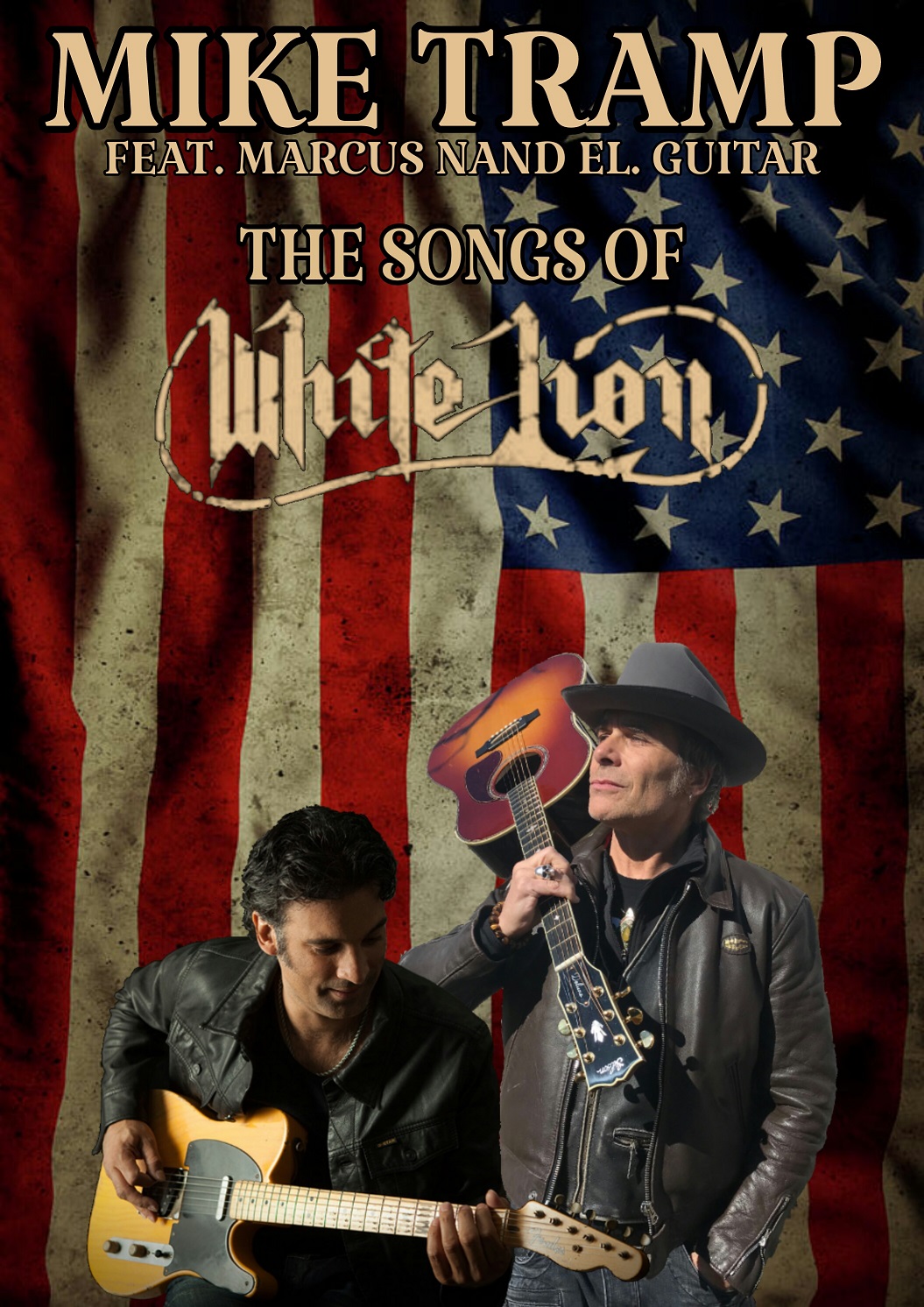 CELEBRATING WHITE LION'S MUSIC
Mike Tramp announces North American Summer Tour for 2020
MIKE TRAMP Announces First Batch Of 2020 North American Tour Dates Celebrating The Music Of WHITE LION
LOS ANGELES, California — Legendary WHITE LION frontman MIKE TRAMP will be embarking on an extensive North American tour which is set to kick off on April 15th at the Whisky-A-Go-Go in Hollywood, California.
The show will consist of all the WHITE LION hits, including "When The Children Cry", "Little Fighter", "Wait", "Lady Of The Valley", "Radar Love" and many others.
Joining Tramp for the 2-man acoustic show will be lead guitarist Marcus Nand.
"The ultimate reward in being a songwriter and performer, is being on stage in front of an audience." says Tramp.
"This is my 6th tour over the past 8 years and never before I have looked so much forward to giving back to the fans who have been there every time I hit the stage. This will be great" added Tramp.
Initial Dates are as follows – MANY MORE TBA SOON!
4/15/20 – WHISKY A GO-GO – HOLLYWOOD, CA
4/16/20 – COUNT'S VAMPED – LAS VEGAS, N
4/30/20 – M3 FESTIVAL KICK OFF PARTY – UNION JACKS – COLUMBIA, MD
5/1/20 –  M3 FESTIVAL – MERRIWEATHER PAVILION – COLUMBIA, MD
5/2/20 – DEBONAIR MUSIC HALL – TEANECK, NJ
5/3/20 – MIXX 360 – MALDEN, MA
5/5/20 – THREE FLAGS BALLROOM – WARREN, PA
5/9/20 – THE STAGE – WILLIAMSVILLE, NY
5/10/20 – SHARKEY'S BAR –  LIVERPOOL, NY
5/15/20 – POTAWATOMI HOTEL AND CASINO – MILWAUKEE, WI
5/20/20 – THE PARAMOUNT – SALINA, KS
5/22/20 – THE VENUE – DENVER, CO
6/7/20 – SIDETRACKS MUSIC HALL – HUNTSVILLE, AL
6/12/20 – WAREHOUSE LIVE – HOUSTON, TX
Mike Tramp @ WebSite – Facebook – Instagram – Spotify – iTunes – White Lion iTunes –