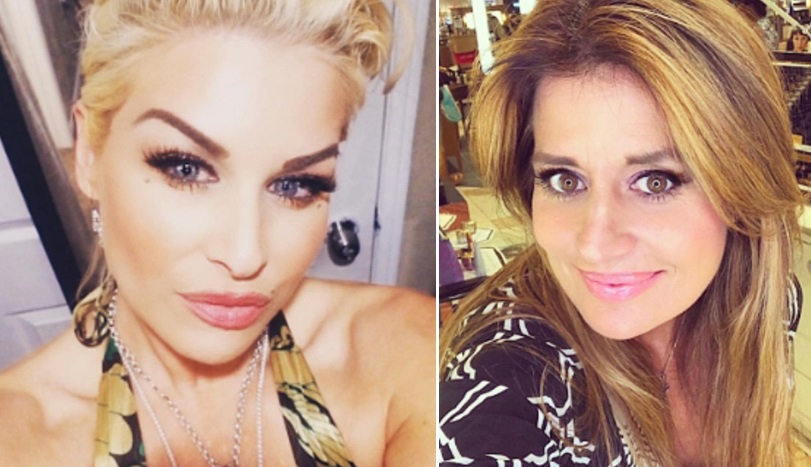 CHERRY SLUDGE
Bobbie Brown claps back at Rowanne Brewer: "The only thing that's ridiculous is your post, and suffering bitterness."
Facebook — The 'Cherry Pie Girl' Bobbie Brown has clapped back at Rowanne Brewer on social media.
Metal Sludge shared a Brewer blog from earlier in the week, that she wrote about her ex-husband, the late Jani Lane of Warrant and Bobbie Brown.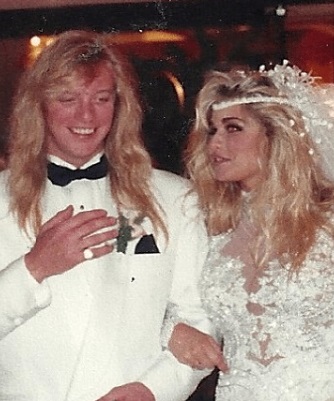 It appeared that Brewer took a shot at Brown, in the long Facebook rant.
Brewer shared the song "Uncle Tom's Cabin" by Warrant, that Jani Lane wrote for the band's sophomore release, and wrote the following with her post: "One of his own favorites…YES MY HUSBAND FOR 10 years!! Just because I didn't jump up and all his spotlight shit like everybody else, does it mean I should be a left out of his life!".
She continued with: "I WROTE 4 ALBUMS WITH HIM! It's called being a WOMAN and staying in the background and letting him shine. Some women need to learn that! Thank you! you have no idea how much I appreciate that. Or maybe you do obviously from my comments. I just keep seeing articles about his death in his life and it just makes me sick because I was with him for 13 years and they keep flashing pictures of him when he was 19 and him and Bobbie Brown married for "1" year! Because she got pregnant during the Cherry Pie video! Which he actually hated! Watch any interview of his! It's ridiculous!"
Before ending her rant with some select thank yous, Brewer added: "Madison and I were his life or were he said … I guess I have to write the book to make people realize what happened how he left the earth."
Brown has since replied on her own Facebook page with a lengthy answer of her own.
The 13-time Star Search spokesnodel champion wrote: "First of all Rowanne Brewer Lane I did not get pregnant during the cherry pie video . nor only married one year. and 100percent certain you were nowhere in sight or in our lives at that time to be quoting time lines. I have a child with Jani also , so try to have some grace and remember that. What transpired in our lives has absolutely NOTHING to do with you , so you have no authority to place claims on knowing anything first hand. I am allowed to discuss my life in any forum as much or as little as i prefer."
Brown has recently released her 2nd book, "Cherry On Top" (Rare Bird books 2019) which was the follow-up to her 1st book, "Dirty Rocker Boys" (Simon And Schuster 2013).
Brown ended her posting with: "Now you're getting the attention you wanted. you're welcome. it's unfortunate you pursue it so negatively. wish you nothing but good things toward your recovery. but keep my name out of your mouth if you can help it. Its not a good look for you . last time i checked we were grown women not 12. happy thanksgiving. ps. the only thing thats ridiculous is your post, and suffering bitterness. it's just ugly."

Lane first married the Star Search model and Video Vixen Brown in July 1991, they divorced in 1993 and had 1 child (Taylor).
Brewer, the former Miss Maryland U.S.A., was married to Lane from 1996 until divorcing in 2005, they also had 1 child (Madison).
To see the full Bobbie Brown reply from Facebook, see our screen capture below.