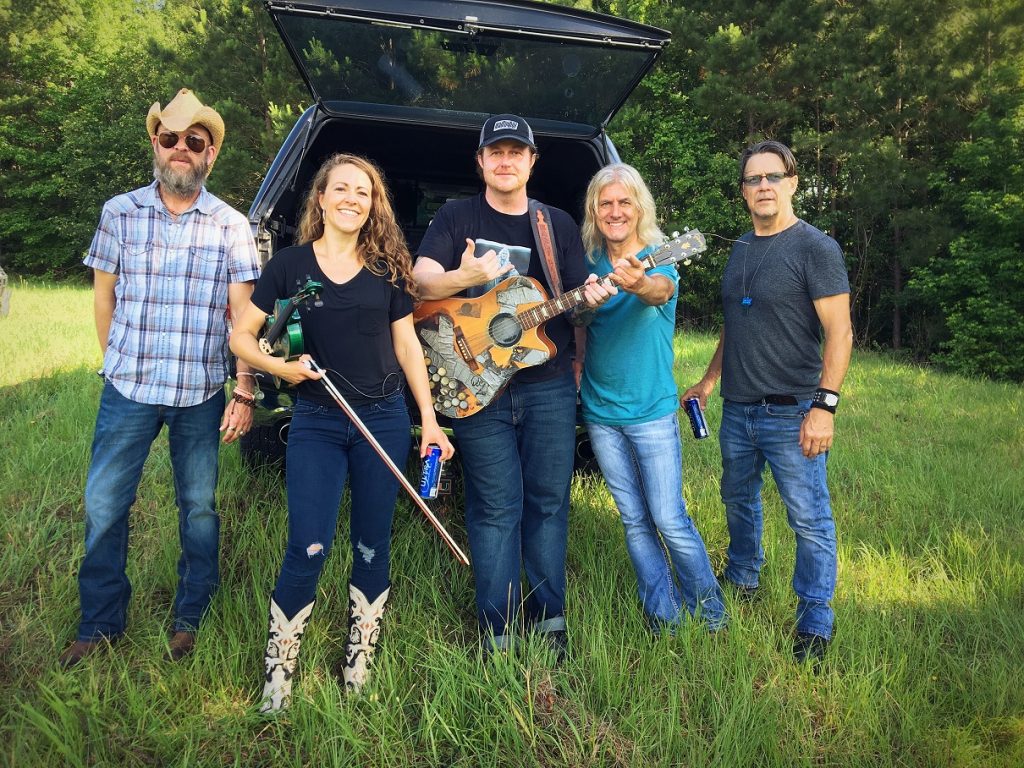 Metal Sludge — Every now and then a song comes along that makes you go, "That's a hit!"

The Warrant classic "Cherry Pie" was one of those songs.

Now it's 30 years later and the song has been revisited by the Rock Hill South Carolina group Early Ray.

But there have been a few changes.

First off Early Ray are a country band but they do have plenty of rock n' roll roots and a backstory that will make you smile.

Secondly, the Cherry has been swapped for an Apple, and now we have "Apple Pie".

Aside from the title, the guitars and cars have been replaced by trucks and banjos.

Don't forget the creek bank, the farmer's daughter and the moonshine.

All this happens out behind the barn til' the cows come home.

Sound corny?

Well there is no mention of corn, but of course there is hay and tractors.

Rayen Belchere is the lead vocalist and chief song-writer for his band which has a solid decade under their belt.

With his southern drawl and small town dreams, Belchere first took his talents to Los Angeles at 19 and quickly met 1 of his child-hood idols.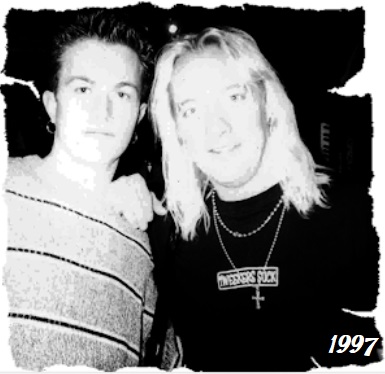 That idol, Jani Lane of the band Warrant.

Belchere and Lane struck up a deeper friendship when Obi Steinman who worked with both artists paired the two to write together.

That was over 20 years ago.

Since Belchere has gigged in rock bands from Austin to Australia but in recent years has been hitting the honky-tonk circuits in the South East opening for the who's who of modern country acts.

Then he stumbled across an idea spawned by former Warrant guitarist Billy Morris.

And how those two met, well, we'll blame that on some nameless tough guy.

That idea was "Apple Pie", and the song is called "Apple Pie", now the single is "Apple Pie" and yes, even the album is called "Apple Pie".

Add "Apple Pie" the video (dropping July 1st) and included is the Cherry Pie Girl herself, Bobbie Brown who makes a cameo.

Along with Morris, who made the trek from his home in Cleveland to The Carolina's just for the shoot.

Is it any good?

We'll let you be the judge… audio below.

The full 12 track record has some great stand-out tracks including; "Go Big or Go Home", "Lemonade" and the ballad "If You Can't Find The Time".

Rounding out Early Ray are Joanna Perry on violin, Kerry Brooks (bass & mandolin) and Gary Greene (drums).

Fans of modern country who also like their 80's rock riffs take note.

Early Ray is smash mouth Carolina country coming to rock your town.


Early Ray @ WebSite – Facebook – Twitter – Instagram – CD Pre Order – Spotify – iTunes –Amazon – YouTube –