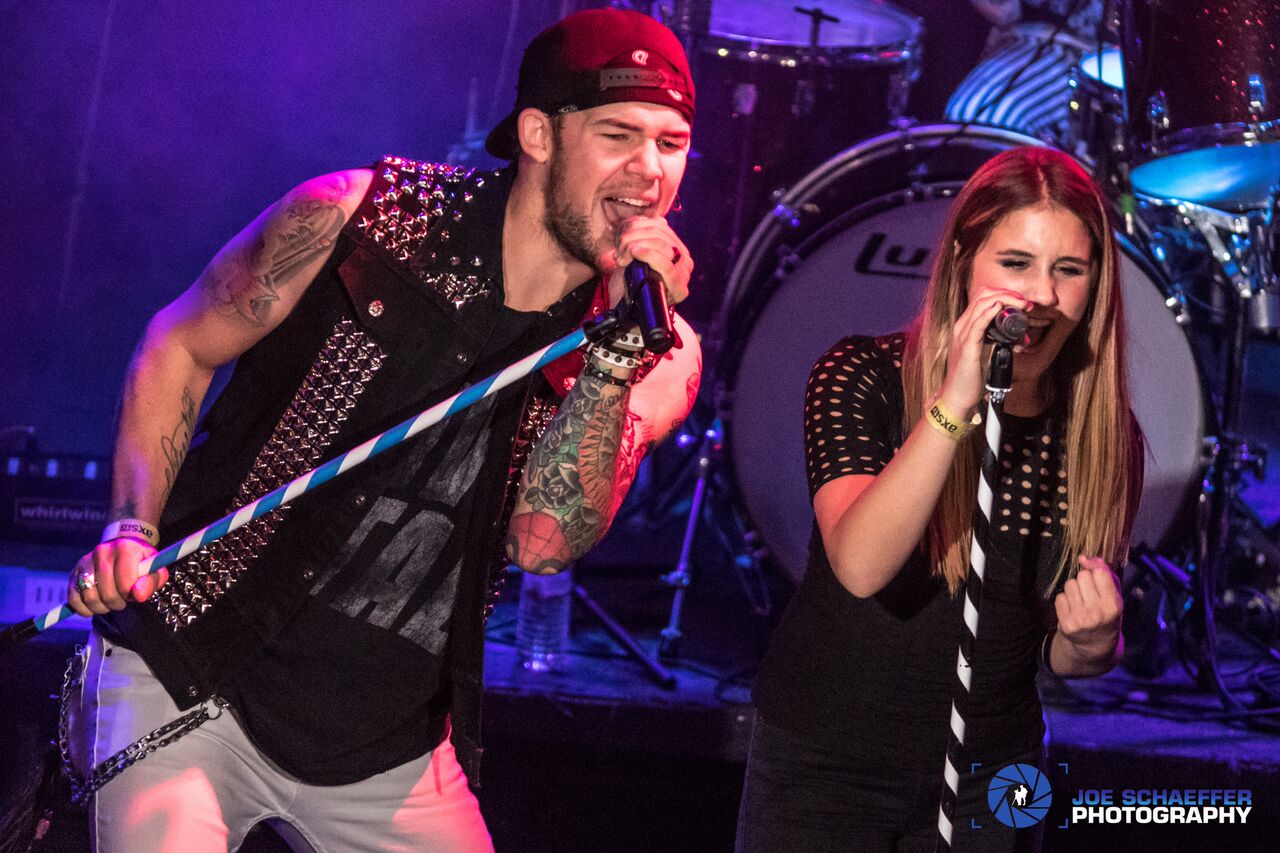 CUM ON FEEL THE COMEBACK
After 35 years, Quiet Riot returns to Whisky-A-Go-Go
By Gerry Gittelson
HOLLYWOOD, Calif., USA – Can you believe it's been 35 years since Los Angeles' own Quiet Riot last played the famed Whisky on the Sunset Strip?
Drummer Frankie Banali can because he was there.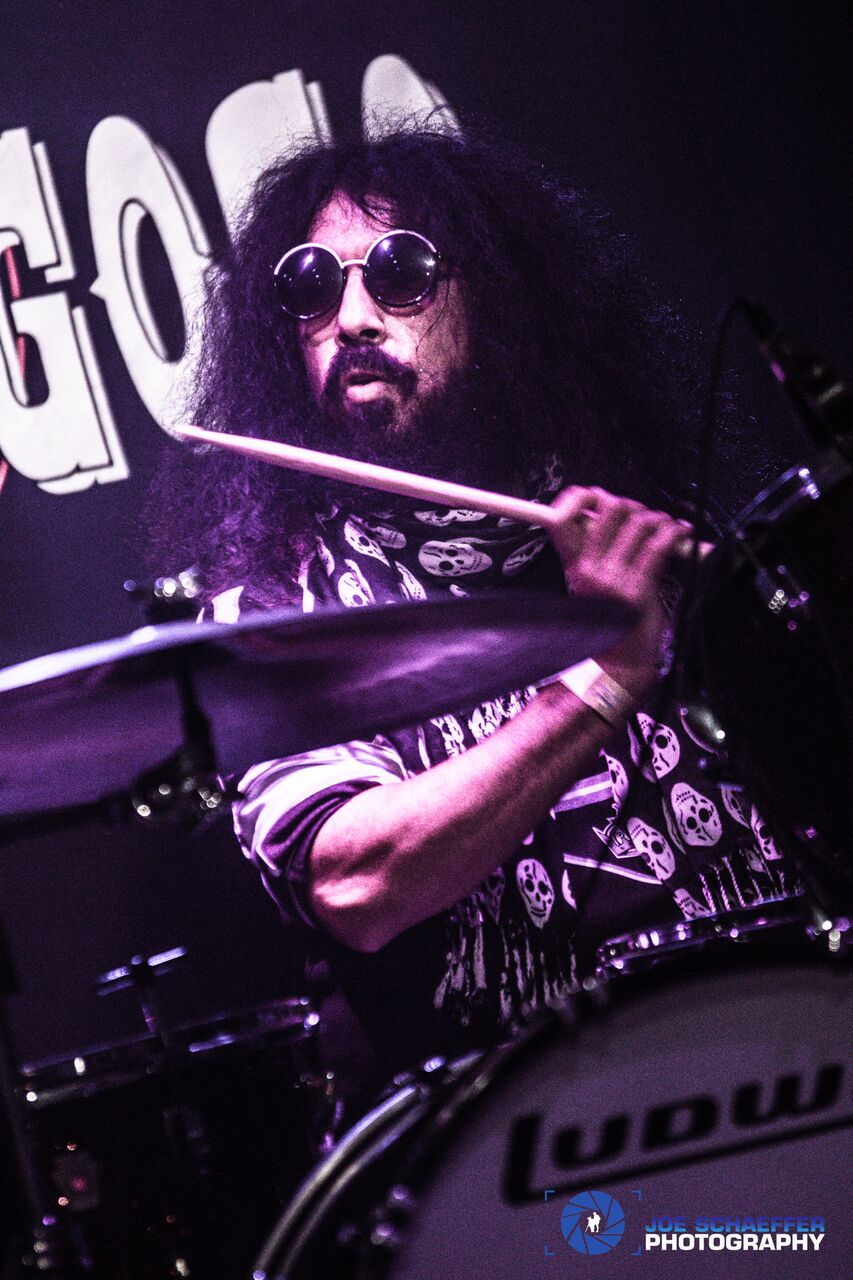 "Listen, I remember everything," Banali was saying  backstage on Saturday a few minutes before Quiet Riot's grand return. "The last one was in 1981 or 'early '82 with Motley Crue, and neither of us had a record deal at the time."
A year or so later, Quiet Riot's major-label debut "Metal Health" went No. 1, helping to grease the way for Guns N' Roses, Ratt, Dokken, Crue and others.
So the proceedings on Sunset Boulevard before a capacity homecoming crowd had the feel of a celebration, and rightfully so even if Banali is the lone original from the Metal Health era, though long-time bassist Chuck Wright was in the band just before that and has been back for quite some time.
Opening with "Slick Black Cadillac," Quiet Riot took the stage just past 11 p.m., and new singer James Durbin (ex-American Idol) was doing a fine job of hitting the high notes – no easy task filling in for the late, great Kevin DuBrow – and twirling around his black-and-white stripped mic stand.
"See these stripes? This means rock and roll," Durbin said, as the ladies up front pushed their way forward.
The group broke into "Wild & The Young" and then "Sign of The Times," and guitarist Alex Grossi was giving it all he had just like Quiet Riot was headlining 15,000-seat arenas as the quartet did in the '80s – including an even bigger groundbreaking performance at US Festival that gave the afforded the group two huge steps forward.
By the time Quiet Riot got around to big hits "Metal Health" and of course "Cum on Feel The Noize," DuBrow's 15-year-old niece, Max, got so caught up in the moment that she jumped up and joined in on stage.
As for Banali, he has a lot going on. He is set to appear on a live version of the Eddie Trunk show onSaturday, Dec. 2 at the heavily-anticipated Frontiers Records Rock Holiday Bash at Canyon Club featuring Warrant, L.A. Guns, Jack Russell's Great White and Riverdogs with Vivian Campbell.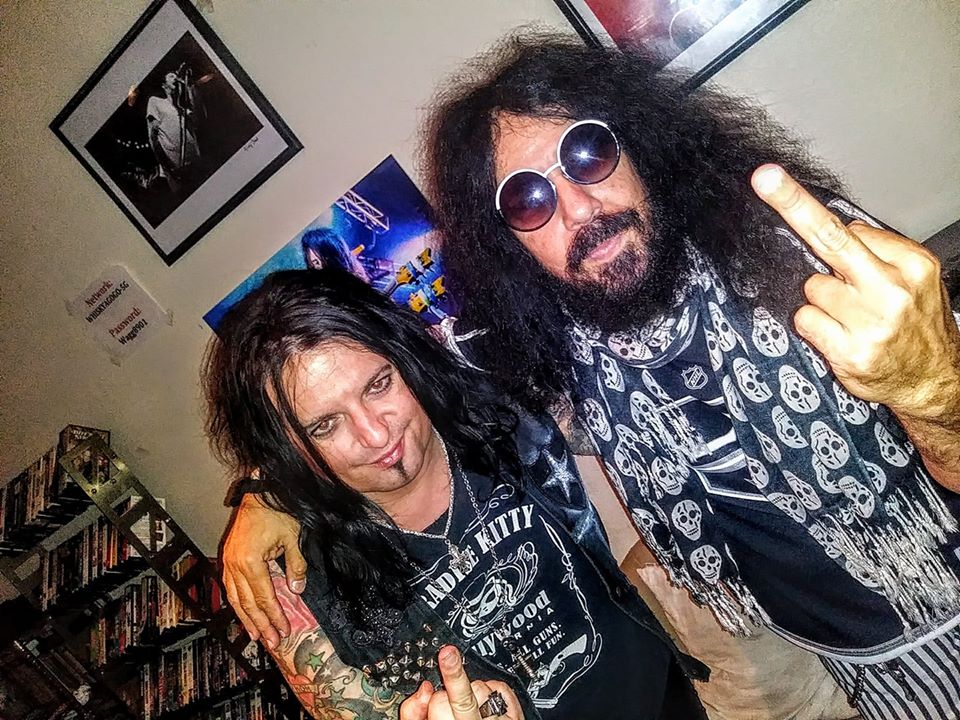 Co-organizer Keith St. John put together the live Trunk segment, and noted guitarist Doug Aldrich also is scheduled to be a guest. Tickets are available at Ticketmaster.
Meanwhile, Quiet Riot is also on the Frontiers roster and has released an album entitled "Road Rage."
"Things have been going great," Banali said. "We'll be on tour through Dec. 16 in Buffalo, New York, and we start again in February, so everything is going absolutely great."
Buzz band Permacrush opened, and the Southern California pop-rock group led by Chris Crush went over so well that they nearly stole the night.
Crush, who sports long blond hair, sings lead and also plays a bright red rhythm guitar, is the main attraction, a gifted song writer with a heavy dose of charisma. He's got a good support band, too, in guitarist Brett Baugh, bassist Tony Tonite and drummer Alex Tuccio.
"Baby," which has close to 250,000 views on Youtube, was the highlight, along with "Superstar."
"We usually don't get to play for this many people, but of course Quiet Riot has done very well," Crush said. "This was awesome."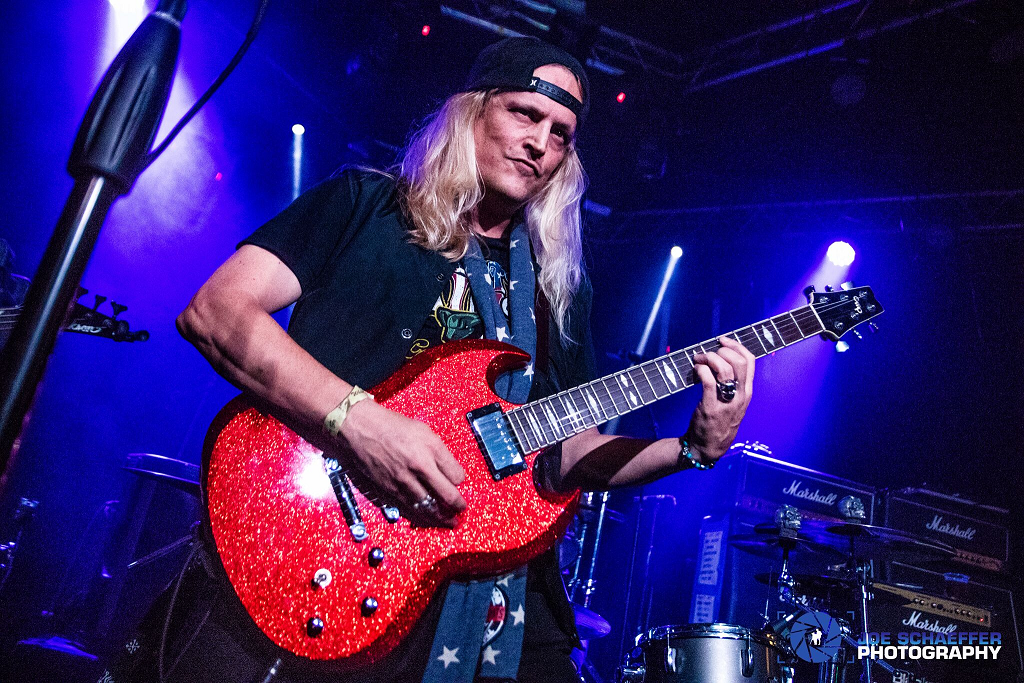 Gerry Gittelson can be reached at gerryg123@hotmail.com
Photos by Joe Schaeffer and Gerry Gittelson