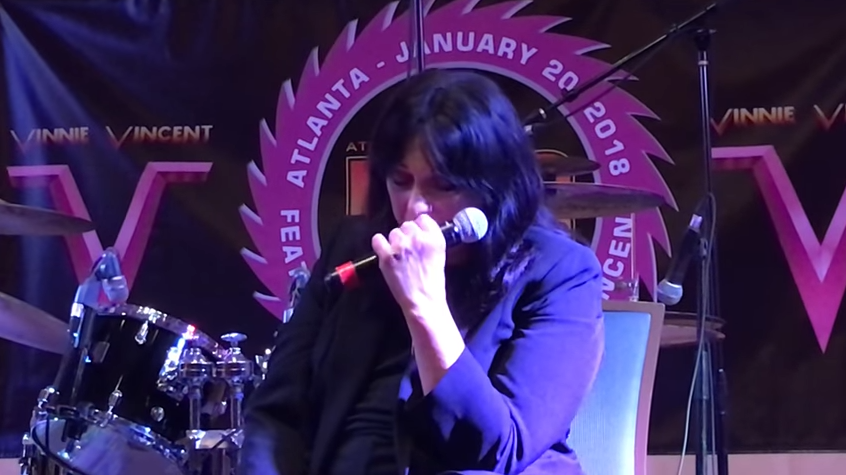 DEAD, JAIL & ROCK N' ROLL
Vinnie Vincent opens up on his Dead Dogs, Domestic Abuse Arrest & the infamous Box Set
ATLANTA, Georgia — Vinnie Vincent opens up in emotional video clips from the weekend's Kiss Expo.
The amount of detail that Vincent goes into involving several personal and touchy subjects is rarely seen by celebrities. Muchless from a man who has essentially vanished from the public spotlight for over 2 decades.
Vincent has been advertised for months that he would appear at the Atlanta event on January 19th, 20th and 21st 2018, and the legendary guitarist and former Kiss member made good on his promise.
Vinnie is very open, and appears to be very honest and genuine in everything he discusses with the fans.
A few things that Vincent touches on are his 2011 arrest when he was accused of domestic battery to his then wife. He also talks about the deceased pets (dogs) that were recovered in his home when he was arrested.
Vincent also goes into detail about the rise and fall of his band, the Vinnie Vincent Invasion. In addition he talks about the infamous box-set and of course there is a ton of Kiss related stuff.
A shout out to the Kiss expo for helping to make this happen.
We will let the videos below do the talking.