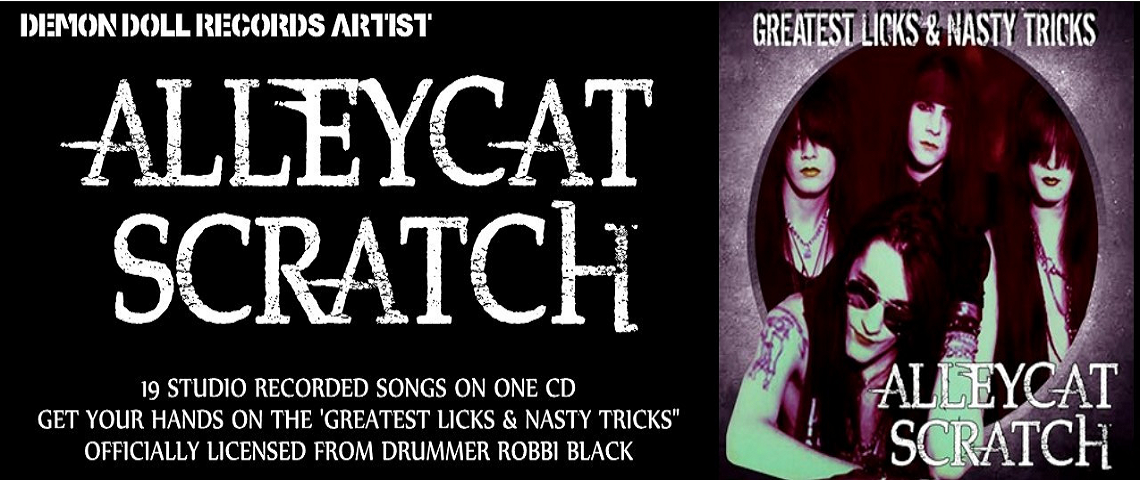 Hundreds of rare and hard to find CDs, DVDs, Posters & much more!
F.A.Q.
Who is Demon Doll Records?
We are a record label and store, built into one. We sign and distribute most of our bands right from this website. Since you are buying directly from us, we can offer the lowest prices to you, the customer. On the occasion that we really like a band whom aren't signed to our label, we will simply carry their products in our store.

How long have you been in business?
We were established in 2007 and have been in business for over 8 years. We have packaged and sold 1000's of CD's. You're in very good hands.
How does the payment process work?
All payments are made through PayPal or a Credit/Debit card of your choice. Once you have selected the items you wish to purchase and they are in your cart, click the submit order button and you will have the choice between PayPal and a Credit/Debit card. If you do not have a PayPal account you can still pay with a credit card through the PayPal site. We never see any details of the transaction either way.
Do you ever see my credit card info?
No, PayPal or our Credit/Debit card processor handles everything; we never see any Credit or Debit card numbers.
When do you ship my order?
We always try and ship within 48 hours of receiving the proper payment (however, we do not ship on Sunday or Postal Holiday)
Where do you ship to?
Worldwide! If you do not see your country in the drop down menu, please feel free to contact us and we can arrange to have your order processed and shipped.
Who do you ship with?
United States Postal Service
How will my order be shipped?
All orders are shipped:
First Class Air Mail
How long will it take to get my order?
Orders placed for delivery within the USA will usually arrive to you within 2 to 5 business days.
Orders placed for International delivery, our estimate is 6 to 10 business days but could take 2 to 4 weeks for International Air Mail. We cannot take into account the customs of your particular country, because each is different. To this point, we have never had a problem shipping internationally.
Do you accept checks or money orders?
Yes we do. Please contact us and we'll be happy to give the detailed information you will need to fulfill your order. Money Orders are processed and shipped out the next business day. Checks must be cleared first, before the shipment can be delivered to you. This process usually takes 3 to 5 business days.
How are your digital album downloads encoded? What is the bit rate?
Digital albums purchased and downloaded from Demon Doll Records are high quality MP3 encoded and have a bitrate of 160 kilobits per second (kbit/s) or higher.
How to get my download of an album after I have paid for it?
You will receive a link in an e-mail immediately after your payment is completed directing you to where you can download your digital album.
What is the quality of the Used CD's?
All used CD's are in very good to near mint condition unless otherwise noted in the listing. All CD's have been tested and play with no flaws. Any CD's listed as a promo release usually have a hole punched in the bar code or markings somewhere on the disc face stating they are for promotional release.
What is the quality of the Used Vinyl Records?
All vinyl is graded with great scrutiny. Our grades a very accurate. Being that all the vinyl on our site is used, they will all come with a slight bit of imperfection. We do our very best to match the vinyl to the grade.
What is your return policy on Used Vinyl Records?
All used vinyl sales are final. These are hand picked by our staff to enhance your record buying experience. We do listen to and grade each record to give you the best representation of the vinyl itself.  Again there is always going to be imperfections with anything used, so please keep that in mind when placing your order.
What is the quality of the T-shirts?
All T-shirts are mens size and the designs are professionally silk screened. The T-shirts are black in color and 100% preshrunk cotton.
What is your return policy on T-shirts?
All T-shirt sales are final. These are one of kind shirts that are very limited in quantity.
Can I get an autograph from the band?
If you do not see a band in the autographed section, it could simply mean we could not get them for an autograph as sometimes geographically it can be challenging. We suggest trying to contact the bands on their dedicated websites to see if it is a possibility for you to send to them directly for an autograph.
Do you work directly with the bands?
Yes, when a band is signed to our label, we work directly with a member of each band on every aspect of the CD release. If a CD or product is on this website, a member from the band has signed the contracts, provided the materials and has approved every step of the operation. Please feel welcome to ask the band members themselves.
What is your return policy?
If you received a defective item fulfilled by Demon Doll Records and need to exchange it for the same item, please e-mail us to request a replacement. We will send you a pre-paid envelope to return the defective item. Please note that it takes us 3 to 5 business days to process returns once they arrive at our returns center.

Demon Doll Records  Web Store
Demon Doll Records  Web Store