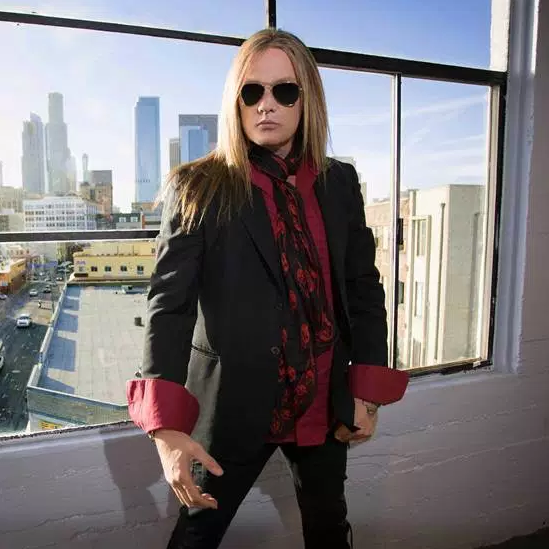 DIARRHEA MOUTH
Sebastian Bach unloads on Skid Row (again): "Maybe you're hard to work with!"
Metal Sludge — Just in time for the New Year Sebastian Bach has exercised his right to speak freely.
Or as many call it, display his on-going sickness known as diarrhea of the mouth.
Bach who fronted Skid Row during the band's classic years was booted in 1996, and hasn't shut up about it since.
In a recent interview with Ultimate Classic Rock Bach says: "You've had seven fucking singers – maybe you're hard to work with. My band's been the same for 10 years or 15 years; same band."
Not sure where he's getting the number 7 from, as we're only aware of 5 singers that have fronted Skid Row, and that includes original voice Matt Fallon.
In order since the band's inception on lead vocals were Matt Fallon, Sebastian Bach, Johnny Solinger, Tony Harnell and current frontman ZP Theart.
After a lttle research it appears that Bach has had upwards of 2 dozen players in his solo band since being fired from Skid Row.
Not counting the four classic era guys in Skid Row but including members of Bach's current lineup – he has had 12 guitarists, 6 bassists and 4 drummers who have made up his solo band.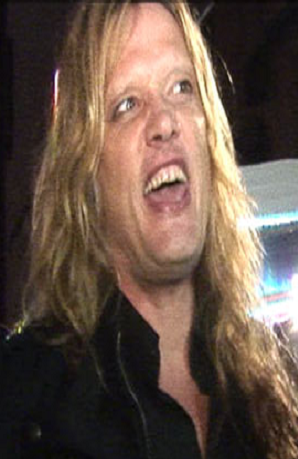 Current members of Sebastian Bach solo band….

Bobby Jarzombek – drums (2005–present)
Rob De Luca – bass (2005–2012, 2014–present)
Brent Woods – lead and rhythm guitar (2014–present)
Former members of Sebastian Bach solo band….

Johnny Chromatic – rhythm and lead guitar (2004–2014)
Nick Sterling – lead and rhythm guitar (2009–2012)
"Metal" Mike Chlasciak – guitar (Angel Down 2005–2008)
Steve Di Giorgio – bass guitar (Angel Down 2005–2007)
Ralph Santolla – guitar (2004–2005)
Anton Fig – drums (1998–2000)
Richie Scarlet – guitar (1998–2002)
Larry Fisher– bass (1997–1999)
Jimmy Flemion – guitar (1997–1999)
Mark "Bam Bam" McConnell – drums (1997–2005)
Randall X. Rawlings – guitar (2004–2005)
Adam Albright – guitar (2004–2005)
Cheeze (né Brian Hall) – bass (2004–2005)
Paul Crook – guitars (1999–2004)
Devin Bronson – guitar (2013–2014)
Jason Christopher – bass (2012-2014)
Robbie Crane – bass (2018)
Jeff George – guitars (2012–2013)
Mike Dover – drums (2004)
Below we have added some of the Q&A from the Ultimate Classic Rock interview.
———————————————————————
UCR: Earlier this year, you publicly got behind the use of CBD oil for children with cancer. How did that come about?

BACH: Well the thing is about weed and, well – ok, weed – is, I was sober for about six, eight months of my life. I didn't drink anything, I still smoked a little bit, but I was a miserable son of a bitch. Kudos to everyone out there that's sober, good for you – that's great, I commend you on that. But I went to the doctor and all of the sudden I had high blood pressurefor the first time in my life. My doctor goes, "What are you doing?" I go, "Well I don't drink anymore," and he said, "That's great, but what are you doing different?" I go, "Well, I take sleeping pills because I can't sleep at night. I'm always on the road and I can't fall asleep sometimes." He goes, "Well what did you drink?" I told him I had red wine with dinner, and maybe a couple more glasses before bed. And he says, "What the fuck? So now you take sleeping pills instead of that? Sebastian, you're a hundred times better off – health-wise – having some wine with your dinner and smoking a joint and falling asleep. Throw those fucking sleeping pills in the garbage." So I don't take sleeping pills anymore.
I'm not a child, but all I know is the difference between the way Ambien and Xanax and when I was taking those pills, what it made my personality like, was so weird and so different. Now that I don't take it and I have some marijuana to go to sleep or whatever, I feel like myself. CBD, I think for anybody, is better than synthetic drugs. The point I'm trying to make, through all of that, I think it's less harmful and more helpful. It works better and I think the side effects are minimal. You might want to eat salt and vinegar chips and you may want to binge watch Antiques Roadshow, that might happen, but where's the bad part?
UCR: You're known as the guy who kind of brought Axl Rose back into the spotlight with that 2006 radio interview when he had basically disappeared for so many years. You joined the reunion lineup for their second show in Las Vegas back in 2016. Did you have any idea how huge the whole thing was going to be, with them touring almost through the end of this year?

BACH: Well, there's very much professional jealousy because my band are too self-absorbed to even think about our 30th anniversary or re-releasing the old records on vinyl or putting out Oh Say Can You Scream on Blu-ray, like, obvious shit just doesn't fuckin' happen for Skid Row fans.
UCR: You can't even get most of the Skid Row catalog on vinyl.

BACH: That's because of Skid Row. Like, God bless 'em, starting your "new" band in your fuckin' late 50s – way to go. You're starting your new band in your late 50s. Most musicians, in their late 50s, are fucking playing to the fans that put them there, giving the people what they want. I didn't invent that phrase.
UCR: Not getting a new singer.

BACH: Not getting seven new singers. Like, come on. The reason I get pissed off is because we still get the royalty checks and I get a tremendous sense of guilt when I get these checks because I know the fans want a fuckin' deluxe edition, just like Guns N' Roses…I can't even complete a group text with these guys. I don't understand it, because we don't even have to like each other to put out an old record. I don't get it. It's like banging your head against the wall.
UCR: Just for the sake of argument, in your opinion, what would be more likely, Van Halen reuniting its classic lineup with Michael Anthony, Kiss doing a reunion of sorts on their farewell tour, Richie Sambora coming back to Bon Jovior Skid Row?

BACH: Well the thing is with Skid Row, we were very, very close. We actually were close. I don't know if people know the story, but I did a show in New Jersey with Halestorm, Tom Kiefer, like two summers ago. This is when we were close to getting back together. So after the show this drunk guy comes into my dressing room and is like, "I'm Rachel's [Bolan, Skid Row bassist] best friend." And I go, "Settle down," [because] he was all loaded. And Skid Row was doing a show opening up for Flavor Flav and Tiffany, and I thought it was fake. I go, "You're Rachel's best buddy? Fuckin' ask him what the fuck is this shit!" I wasn't ripping anybody apart, I wanted to know, is this real? I had just come off stage so I wasn't drunk or anything, and this guy got all pissed off and I had him kicked out of my dressing room. And that really was Rachel's best friend.
The next morning I woke up, [Rachel texts me] "Hey Sebastian, way to go. Just when I'm thinking about getting into a room with you, you rip me apart to my best friend." I go, "Your best friend was fucked up, in my face, slurring drunk. You cannot tell me what happened last night was more important than the reunion of Skid Row." Then Snake [Sabo, Skid Row guitarist] chimes in, "Well, I stick behind my buddies." And I go, "You guys are so…how can this be important?" A drunk guy comes in my dressing room, I tell him to get the fuck out of here, that's more important than 20 million records sold, iconic band status, all the royalty checks we get – that doesn't mean shit.
I don't even know what to say. How is that important? How does that make me a fucking dick if I say, "Why are my band opening for Tiffany?" What am I supposed to say? Like, "Right on!" Is this what I'm signing up for? Because I ain't fucking opening up for Tiffany. Like, what's going on? There's no way I'm doing that. Does that make me hard to work with because I won't open for Tiffany? Does that make me a dick? "Oh, he's really hard to work with." You've had seven fucking singers – maybe you're hard to work with. My band's been the same for 10 years or 15 years; same band. No problem in four Broadway shows and a cast of 70 people, Gilmore Girls…they don't think I'm hard to work with. Netflix loves working with me. Trailer Park Boys, fucking eight seasons – they don't think I'm hard to work with. Maybe those guys are fucking hard to work with.
It's just a shame because our fans would like it, and there's no reason why not to.
Read the full interview at Ultimate Classic Rock