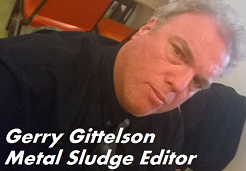 Metal Sludge — Rock and Roll and foolish arrests have been together for a long time, from Jim Morrison drunkenly exposing himself on stage in Miami to Paul McCartney getting busted for a suitcase full of pot in Japan to Rick James getting nailed in Hollywood for torture with a crack pipe among other ridiculous charges.

Do some musicians have bad judgment? It is not for us to say, but here we relive the Metal Sludge version of some of Rock & Roll's most ridiculous arrests.

This is, Metal Sludge's Top 12 Most Ridiculous Rock & Roll Arrests.

———————————————————–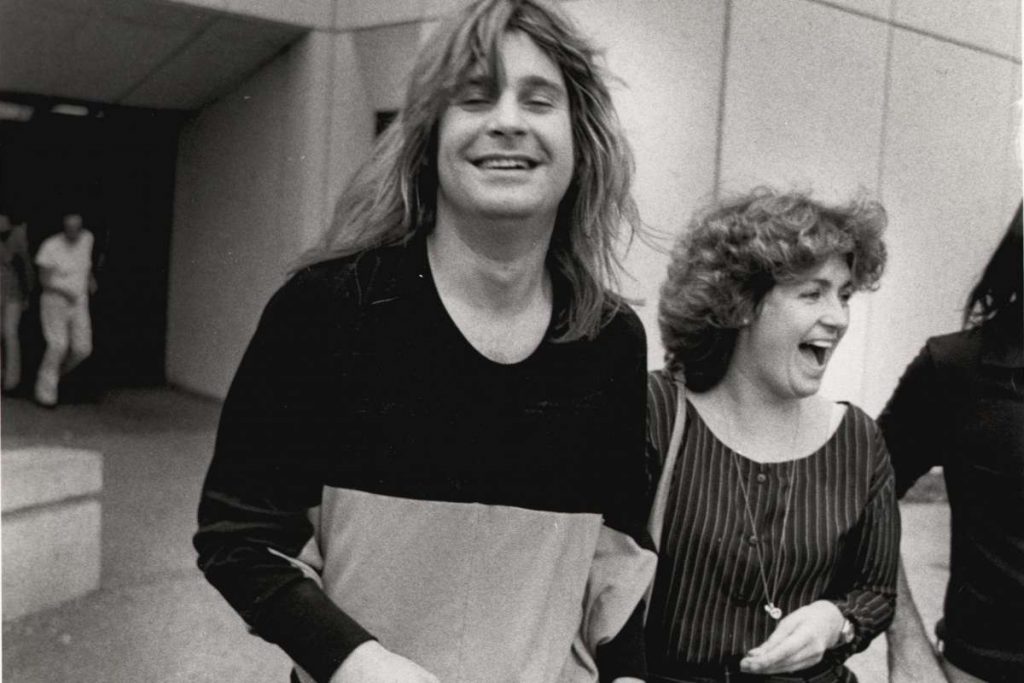 #12. Ozzy Osbourne – Peeing on the Alamo

The rock and roll madman was arrested in 1982 for peeing on the sacred Alamo in San Antonio, Texas — wearing his wife's dress because Sharon had hidden his clothes hoping he would not go out.
Ozzy was charged with public intoxication and fined.

He was banned for 10 years but eventually made amends, greased by a $10,000 donation and a formal apology.

Watch below as Ozzy returns to San Antonio more than 30 years later.
#11. Axl Rose, Guns N' Roses – Wine Bottle to a Neighbor's Skull

Rose was arrested on assault charges in 1990 for allegedly bashing a female neighbor over the head with a wine bottle.
Rose called the victim an "obsessed fan" but was nonetheless arrested at his luxury West Hollywood condominium.
It is unclear how the case was resolved but Rose endured more legal trouble both before and after this incident including settling a battery lawsuit with ex-wife Erin Everly for a reported seven figures.

See footage below of Rose leaving the Hollywood division police department after bailing out.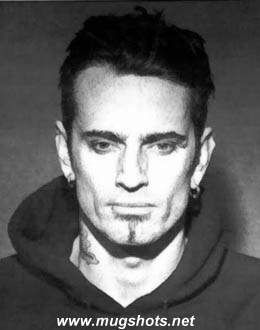 #10. Tommy Lee, Motley Crue – Beating up a Paparazzi

Among several incidents through the years, the bad boy drummer was arrested In 1996 for assaulting a paparazzi photographer late on the Sunset Strip exiting the Viper Room with Pamela Anderson on his arm.
Video emerged of Lee knocking the photographer to the ground and trying to damage his camera.
The photographer eventually sued in a Los Angeles court.

Two years later in 1998, Lee served six months in county jail after pleading no contest to kicking his wife Anderson while she was holding their infant son Dylan.

Bonus: Watch the actual incident below as Lee throws the paparazzi to the ground and Anderson curses at photographers.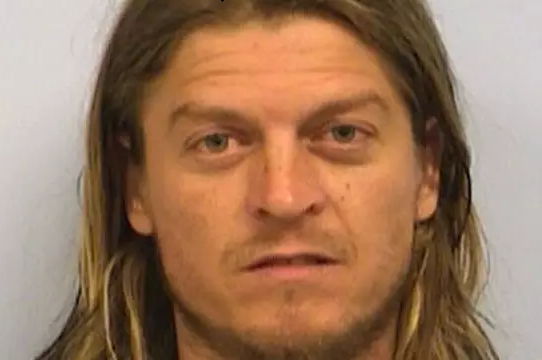 # 9. Was Scantlin, Puddle of Mudd – Vandalism with a Chainsaw

Among a long and pathetic list of arrests, Scantlin was popped for felony vandalism in 2013 after taking a chainsaw to his neighbor's patio stuff in Los Angeles.
"My neighbor vandalized my house so I had to take action," Scantlin said the next day as he left the police station.
The singer known for the hit "She Hates You" also allegedly used a sledgehammer.
It was the drummer's third arrest of that summer.

According to Wikipedia, between April 2012 and September 2017 Scantlin was arrested 11 different times.
#8. James Kottak, Scorpions – Drunk And Flashing in Dubai

Kottak was arrested and jailed in 2014 in Dubai for being drunk, making derogatory remarks and exposing himself at the airport.
The drummer was eventually convicted for blasphemy, flashing an obscene gesture and an alcohol charge.
At trial, Kottak denied everything except the drinking part. He was sentenced to 30 days in jail and fined $545.
Two years later, Kottak was out of the band.

Listen below to our friends at The Classic Metal Show below as they detail and discuss the Kottak arrest.

#7. Kid Rock – Rapper Beats A Drummer

Rock was arrested and pleaded guilty to assault after a fist fight in 2007 with Tommy Lee of Motley Crue in Las Vegas at the MTV Video Awards party.
Rock punched Lee in the face in front of a lot of onlookers.
The most obvious thing the two have in common is Pamela Anderson, who first divorced Lee and then Rock.

"It had zero to do with her," Rock said. "This was unavoidable. I had to do what I had to do because this was a long time coming."

Below Kid Rock testifies in court as to why he punched Lee.

#6. Rick Allen, Def Leppard – Wife Abuse At LAX
Allen, the one-armed drummer for multi-platinum Def Leppard, was arrested for spousal abuse in 1995 against his wife, Stacey Gilbert.

"The couple began arguing over what she described to police as pain in her ears. Allen then allegedly grabbed his wife by the arm and pulled her into a ladies' room, choked her and slammed her head against a wall about four times" said City Attorney Jim Hahn.
Allen pleaded guilty and was sentenced to Alcoholics Anonymous meetings and 30 days of community service.
You do not see many one-armed men getting busted for assault.

Read more about the arrest and story at UPI Archives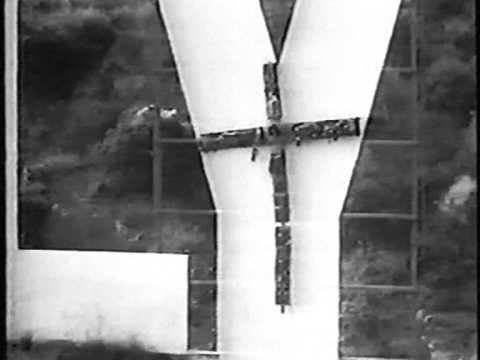 #5. Jizzy Pearl, Love/Hate – Publicity Stunt Super Fail

What a stunt Pearl pulled in 1992 when he did a mock self-crucifixion on the letter "Y" of the legendary Hollywood Sign in Los Angeles.
Every TV news station blasted video, marginally helping to boost Love/Hate's second album "Wasted In America."
The police were not amused and arrested Pearl for trespassing.
"Maybe this wasn't such a good idea," Pearl said in 2017. "But the statement was made, Hollywood myth machine versus artistic integrity, and the winner is?"
#4. Jani Lane, Warrant – Double DUI Busted by Same Cop on Same Street

In 2010 Lane was arrested for DUI for the second time by the same officer.

Crazy to think, the arrests also happened on the same street in the same city.
In the first incident, Lane, who blew twice the legal limit, hit a parked car, but a hit-and-run charge was dismissed. For the second offense, Lane did some jail time.
He died less than two years later from alcohol poisoning and oddly enough, in a Motel also on Ventura Boulevard in Woodland Hills less than a mile from both of the DUI arrests.

RIP Jani Lane


#3. Steven Adler, Guns N' Roses — Drugs N' Rehabs

Nearly 20 years after being kicked out of Guns N' Roses for drugs, Adler was still having problems in 2008.
Adler relapsed before our very eyes on reality TV.

He caused a "disturbance" at 4 a.m., the cops were summoned, and Adler was popped for a prior warrant on a previous drug charge.
Ironically, the Southern California incident boosted Adler's career. "Celebrity Rehab" and spinoff "Sober House" were big successes with Adler a key figure.

Watch below as the drummer's Mother talks about his 25 rehab stints, multiple arrests and being in a coma – all detailed in her book "Sweet Child Of Mine" by Deanna Adler.
#2. Vinnie Vincent, KISS — Wife Attack and 4 Dead Dogs in Tupperware

Vincent was arrested in 2011 for aggravated domestic assault in Tennessee and the twist was that police found four dead dogs in storage bins at the house.
Vincent, who allegedly attacked his wife and dragged her through broken glass, was investigated for animal abuse but never charged.
He claimed the dogs were killed by his other five dogs after starting with a total of nine.
Vincent played guitar for KISS briefly in the early 1980s.

Watch a local News story below filmed outside the Vincent home.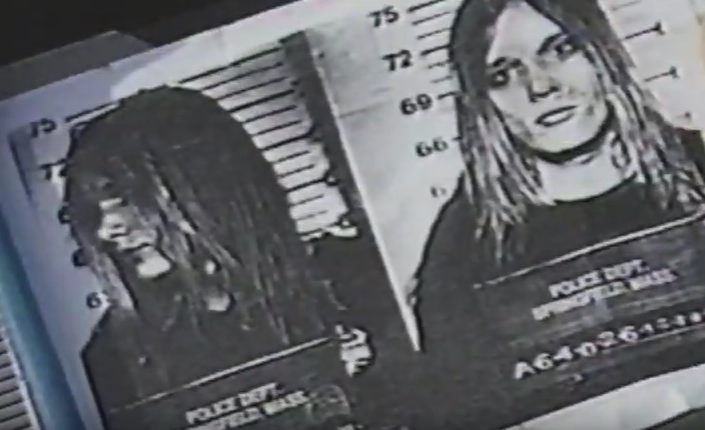 #1. Sebastian Bach, Skid Row — Bottle To A Female Fan's Face

Bach was arrested in December 1989 for assault for throwing a bottle from stage and bloodying an innocent female fan after someone had first aimed the bottle at Bach at a show in Massachusetts.
Bach originally plead not-guilty, but eventually was sentenced to three years probation and said a civil settlement "in the $500,000 – range" all but wiped him out.
"I just want to say I'm very, very sorry for what happened," Bach said years later. "It was a stupid thing to do. It was a horrible incident."

Bach was fired from Skid Row in 1996 and has been a solo artist ever since.

Watch below as Kurt Loder and John Norris of MTV details the events.



Gerry Gittelson can be reached at gerryg123@hotmail.com