DOKKENLESS
George Lynch, Jeff Pilson and Mick Brown join Robert Mason to form SUPER STROKE
Globe Magazine — When it's the last night of a year-long celebratory tour, the guys like to have a little bit of extra fun. So when Foreigner singer Kelly Hansen yells out, "I don't have to save my voice for the next show!" during the second song in their set in Biloxi, Mississippi, last week, you knew it was going to be a fun night.
Having spent the bulk of 2017 celebrating the band's 40th year of existence, Foreigner was in a jovial mood for their stop at Studio A inside the IP Casino. Although they'd had to cancel the show before and after this gig due to drummer Chris Frazier's illness, luckily Brian Tichy, who has played with Foreigner in the past, was able to substitute. With him, Tichy brought a harder edge and his monster hits, giving the classic songs a newer, more energized rhythm, especially on the knock-down, souped-up, metal-infused "Juke Box Hero."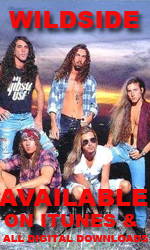 Despite all the joking around, and Hansen disassembling Tichy's drum kit as he played, Hansen did try to emphasize the love the band has for its loyal fans – "The energy we draw from you is what gives us inspiration" – and the love human beings should have for each other – "We're all one people … Get off your phone. This is a moment we can share together." During the encore of "Hot Blooded," Hansen had to put those words into action when a couple in the front row started arguing and he pleaded with them to "love one another."
As Foreigner ripped through hits from their past like "Double Vision," "Cold As Ice," "Urgent" and "Dirty White Boys," the sold-out crowd ate it up and sang along. Despite no original members onstage, this version of the band is as popular as the one that ruled arenas in the late 1970's. "As soon as Kelly got on board, we pretty much launched into being a strong band," bass player Jeff Pilson told Glide in 2015. "Connecting with the audience is the absolute thrill of a lifetime: To see the looks on people's faces and the energy and the excitement," guitarist/saxophonist Tom Gimbel said in a 2012 interview about the loyalty of their fans. "A lot of times they're reliving memories as a song strikes a memory, or in some cases creating new ones, new memories."
It also helps that this version of Foreigner – which founding member Mick Jones is still a part of but only plays certain live shows – keeps trying new things. They recorded an album of acoustic versions of their beloved songs, they recently played a few shows in Switzerland with an orchestra and coming up there will be a musical based on their hit single "Juke Box Hero" from 1981's 4album. With a new tour planned for 2018, Foreigner doesn't show any signs of slowing down.
And speaking of slowing down, Pilson doesn't know the meaning of the word. Every time we have checked in with the multi-talented artist, he has something on his plate, whether it be producing, singing, arranging or playing with a variety of bands. Before the Biloxi show, we had a quick chat with the Milwaukee native whose first memory of a Foreigner song was "Feels Like The First Time," about everything he has coming up with, and outside of, Foreigner.
Globe: Since you are always doing something, what have you been up to lately?
Jeff Pilson: Let's see, I produced a Warrant record [Louder Harder Faster] that came out, I want to say, in May of 2017. Before that I did a record [Heavy Crown] for a band called Last In Line, which is the original Dio guys, which ended up being the last record for Jimmy Bain [who passed away January 23, 2016]. It was the last record he ever did, which makes me incredibly sad because I loved Jimmy like a brother; but it also makes me glad that he went out on a record that he really loved, cause he was really passionate about it. It was so much fun. I mean, I've known Jimmy forever and seen Jimmy in his ups and downs but he was so excited about this project and he was so clear-headed, he was in a great head space, and he just gave it his all. He contributed a lot to the record. And Jimmy was a tremendously underrated musician. Through all his years he was really underrated. I think he would feel the same way, that he went out with something he was passionate about. And to be involved in that – I'm getting chills just thinking about it – and being part of that made me very proud and very happy, even though we all really miss Jimmy.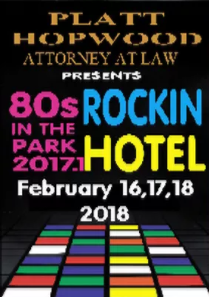 But having said that, I've started another Last In Line record, which I will continue working on again in early December. We've done five songs already. We're going to do another six or so. It's Vivian Campbell and Vinny Appice, and Phil Soussan is playing bass, from Ozzy's band and Billy Idol, a great player. He fits in the band great. And then the singer is a guy by the name of Andrew Freeman, who is amazing. So I'm doing another one of their records.
I have a project that we'll be announcing soon that is George Lynch, Mick Brown and I, from Dokken. We have a project with Robert Mason called Super Stroke. It won't be coming out until well into next year but we've already written a lot of songs for that and it's absolutely stupendous. I am really proud of that and real excited.
Globe: What does it sound like? Is it leaning more towards the Dokken sound?
Jeff Pilson: There's definitely some Dokken in there. There is a little bit of the straight-ahead Lynch Mob-ness in certain aspects but then another aspect we get quite musical. It's not progressive but very musical. Some of the songs are pretty epic in their musicality. George is playing his ass off. I mean, the whole band is playing great, I got to say. And Robert is just an amazing singer and it's so much fun. Robert is in Warrant right now, and he was the second singer for Lynch Mob. There's a lot of connections in there. So I'm doing that.
Also, probably March, there is going to be a Dokken DVD and CD coming out from the live tour we did in Japan. There is a bonus new song that we're going to be doing a video of in December.
Then I have a bunch of Foreigner stuff. We have a Foreigner orchestral record that is going to be coming out in March, which we recorded in Lucerne, Switzerland last May. We've been working very hard on that. It's going to be a DVD and a CD.
Read the full article and more from Jeff Pilson and his projects at Globe.