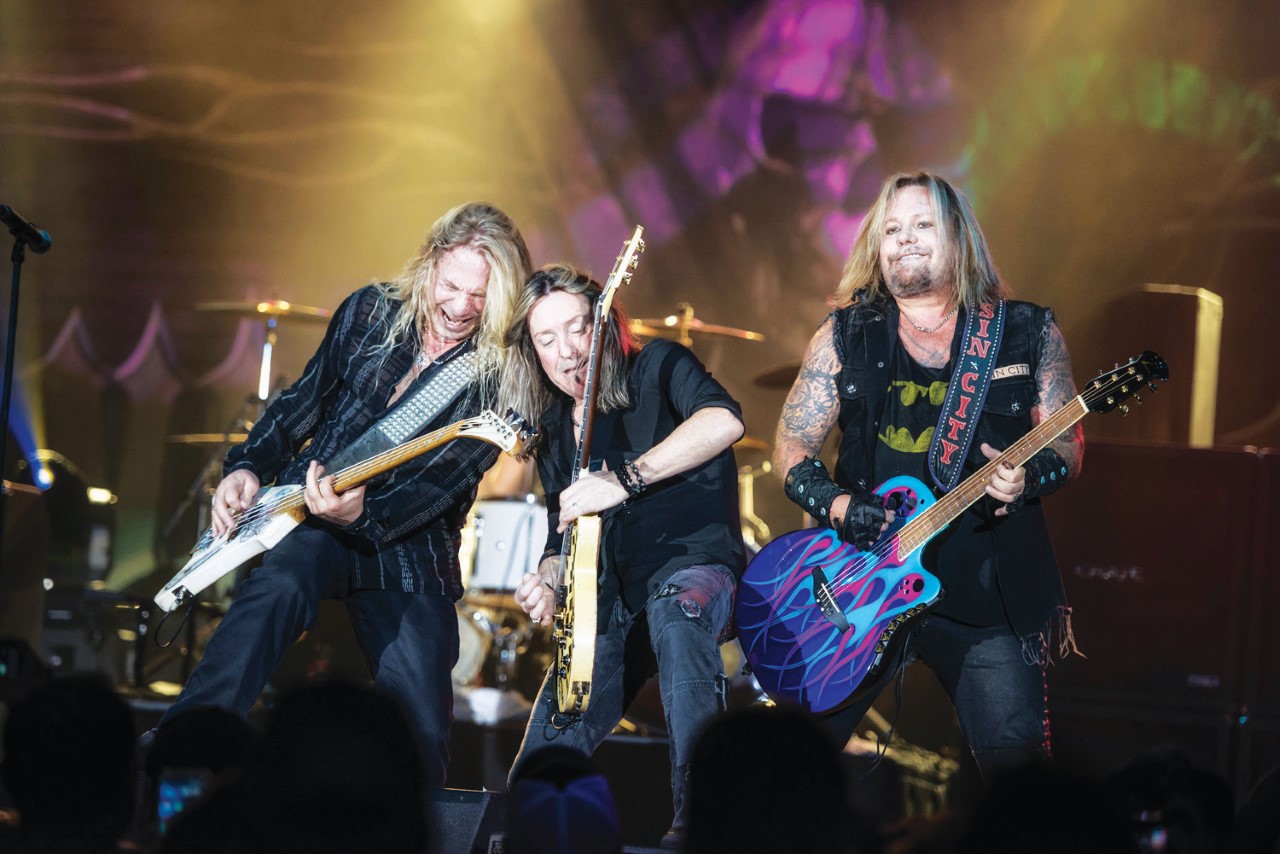 DOUBLING DOWN IN LAS VEGAS
METAL SLUDGE EXCLUSIVE: In Sin City, Vince Neil and Dennis DeYoung rock in the New Year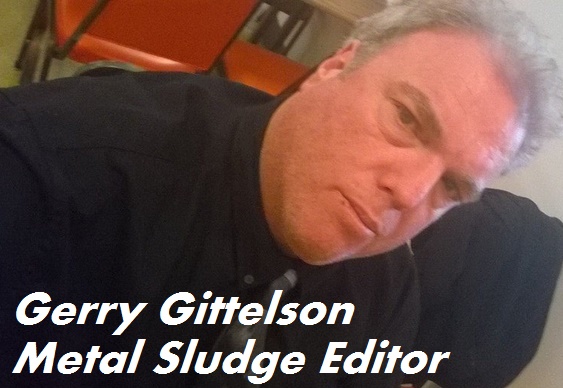 LAS VEGAS — Every so often, you luck out in Las Vegas.
So with everyone openly complaining about how bad a year 2016 was, the ending on New Years weekend proved to be utterly spectacular in this neon enclave in Nevada — a rock and roll haven that is increasingly living up to its nickname Sin City.
New Year's Eve fell on a Saturday — just perfect for rock and roll, right? — and there was no shortage of star power throughout the city with Dennis DeYoung doing his Styx schtick at Southpoint and Vince Neil doing his Motley mash at Eastside Cannery (plus Cheap Trick at the Foundry, but like fine caviar, Metal Sludge simply cannot be spread too thin!).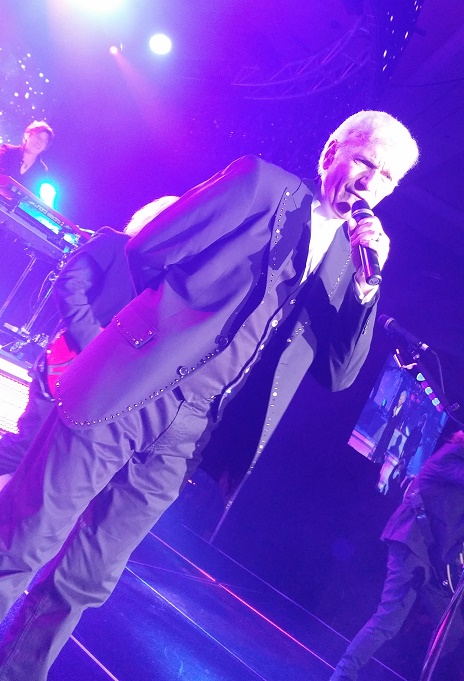 Metal Sludge has already paid tribute to Mr. DeYoung through the past year in Los Angeles — first with Boston at the Greek Theatre during the summer, then at Pechango headlining over Night Ranger last month. But this New Year's event was the topper, as DeYoung stretched his performance of classics to nearly two hours of stimulating entertaining.
You see, we've reached that age now where baby boomers cling stronger than ever to classic rock. Thus, there is something nice about sitting three decades later with a roomful of comrads who hailed Styx as their favorite band back in high school, just like me.
In the meantime, Metal Sludge sent Blondie lookalike Sally Steele to the Vince Neil event, and Steele's hearty of combo of journalistic credibility (she oversees the great local mag "Vegas Rocks!") plus saucy good looks found Steele making her way all the way to Neil's dressing room!
So we had DeYoung on one side of the city, executing a near-perfect, two-hour set of Styx's utterly infectious pomp hits like "Come Sail Away" and "Blue Collar Man." And on the other side of lady luck's Strip stood Neil, who bashed out a bunch of Motley Crue favorites that had "sex, drugs and rock and roll" in the exact perfect order.
DeYoung has been out of Styx since 1999, and while his former band has been able to continue to succeed without him, DeYoung gives 'em a run for their money in every way — including the Tommy Shaw parts, which in DeYoung's version are handled by August Zadra, who is excellent in his own right and even looks a bit like Shaw.
On "Lady," DeYoung hit it out of the park. The place was going crazy. On "Show Me The Way," he sounded like a god, and by that time DeYoung had total control of the room. On "Best of Times," we all felt like teens again, and that ain't a bad thing, especially on New Year's Eve.
At the strike of midnight, DeYoung was just getting warmed up as balloons came down, lights flashed, champagne glasses clicked, and some of us even stole a New Year's kiss.
Styx begins a Las Vegas residency on Jan. 6 (with Don Felder, no slouch himself) at the Venetian, and DeYoung did make not make it easy for them.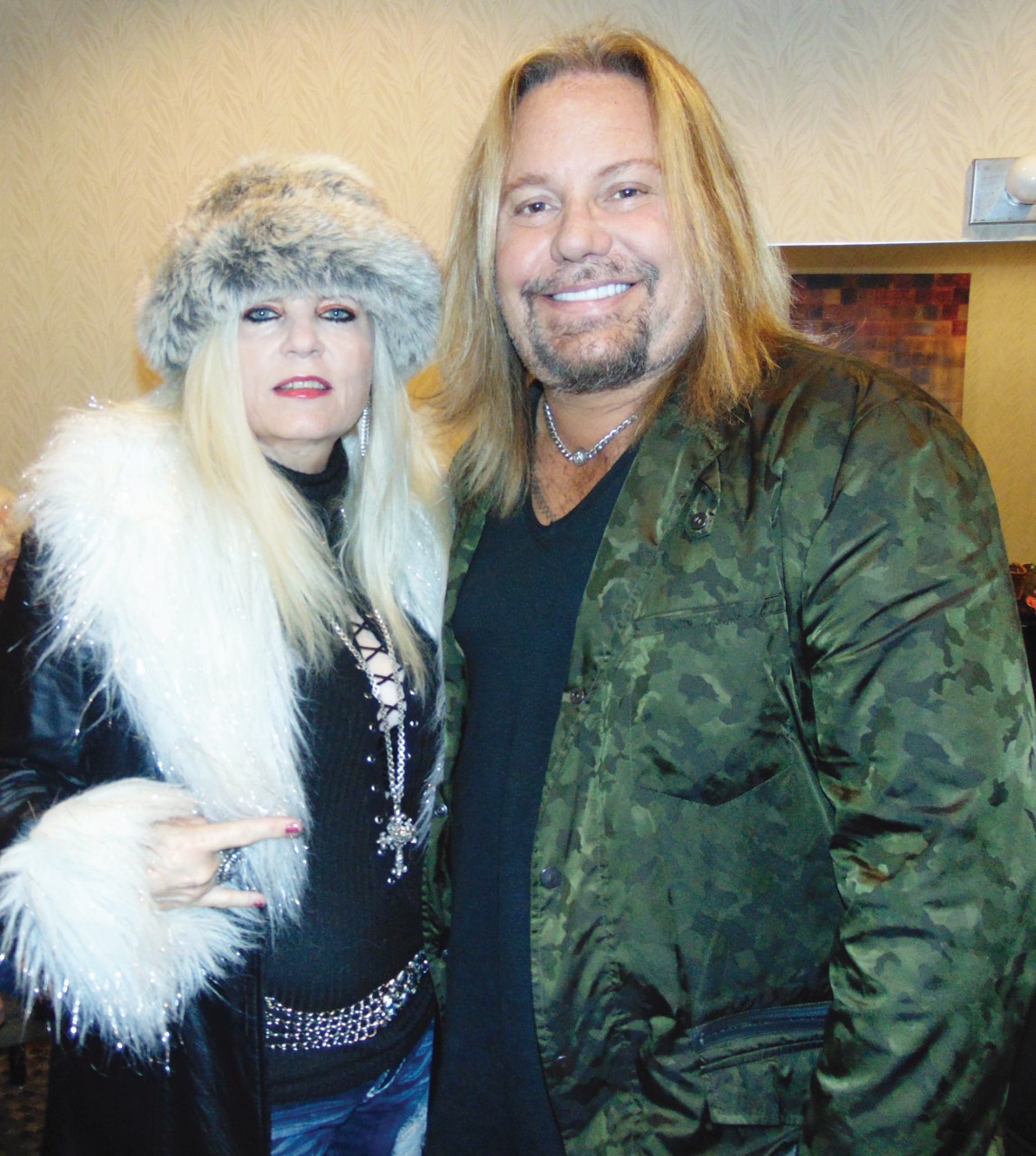 As for Motley's main man Neil, Ms. Steele was all over it.
"Vince used to live here in Vegas but has moved to Nashville — did we really lose our No. 1 TMZ star?" Steele reports. "As Robin Leach told me the other night, without Vince here, there would be nothing to write about!  So I went down to investigate what's new and going on in Vince Neil's world.  We caught up backstage before he went on. He told me he did move to Nashville but still has his place here in Vegas. We talked about him being a TV star once again with "The Apprentice." High drama with that, but since all the stars signed non-disclosure agreements, I knew I wouldn't be able to pry the outcome if Vince has won the Apprentice slot or not."
As for the show itself?
"Vince Neil has still got the moves and was bouncing all over the stage, rockin' out with endless energy and nailing all the high notes from "Home Sweet Home," "Looks That Kill" and so many other Crue classics," Steele reports. "It was great to see Dana Strum, Blando and Zoltan and Vince rock the crowd. Dana always makes sure I get a seat on the side of the stage, and I really enjoyed the show side stage with Vince's mom, Shirley, and Dana's lovely wife, Marni."
Later, Steele was spotted at entrepreneur Alice Goldstein's grand party at Stratosphere. Steele said some of the fellow guests included such luminaries as Alex Grossi from Quiet Riot and Marq Torien from BulletBoys.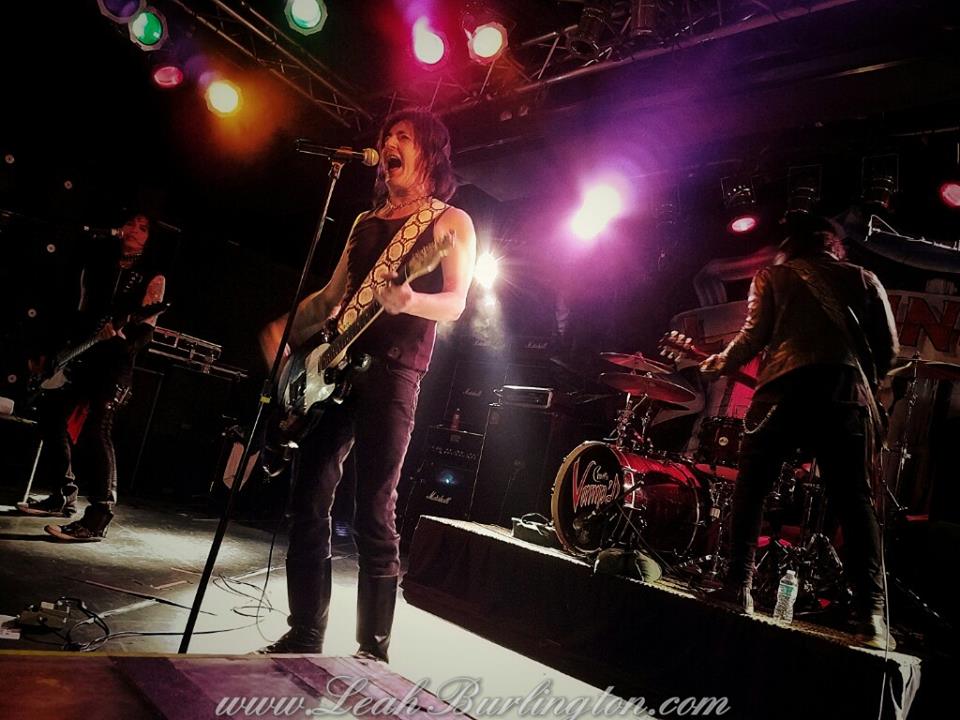 Phil Lewis and L.A. Guns rip n' tear it up at Count Vamp'D in Sin City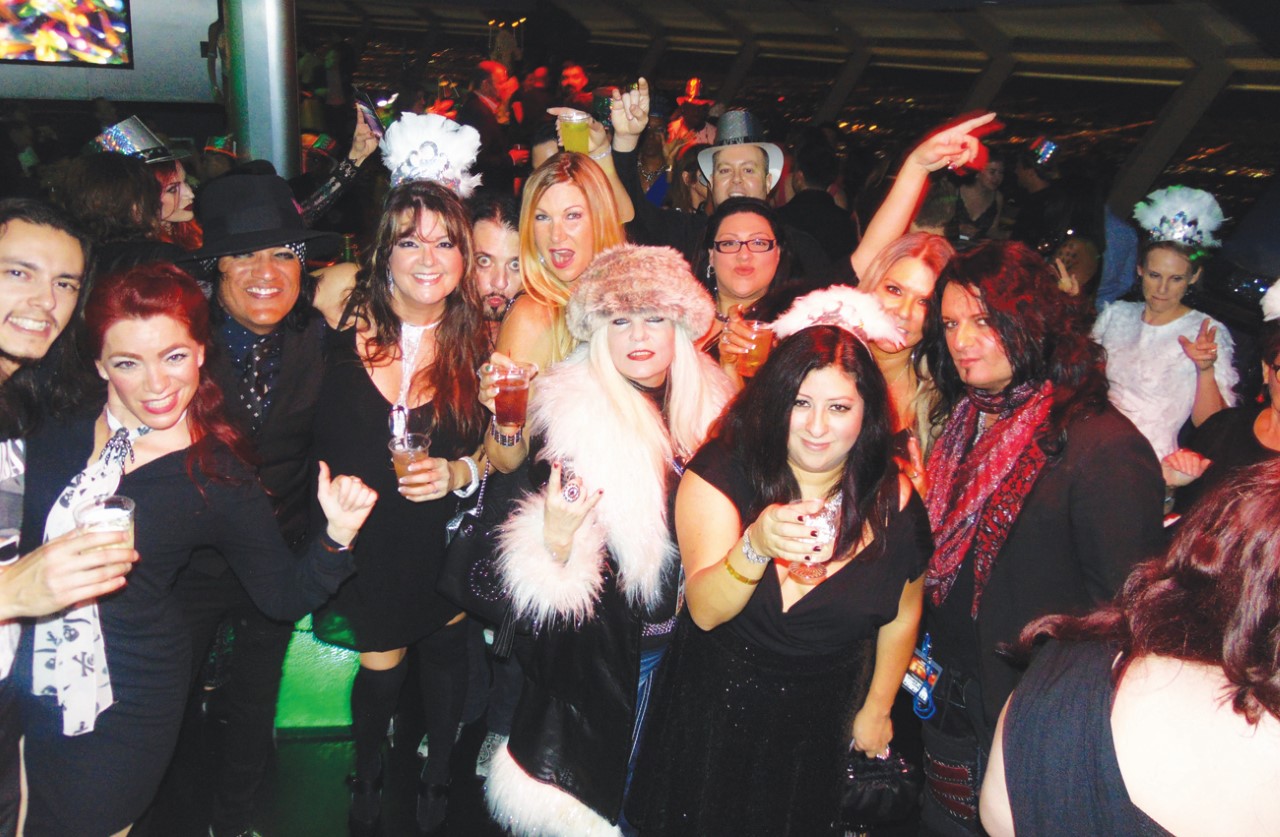 Everyone's having a blast, but Alex Grossi of Quiet Riot 😉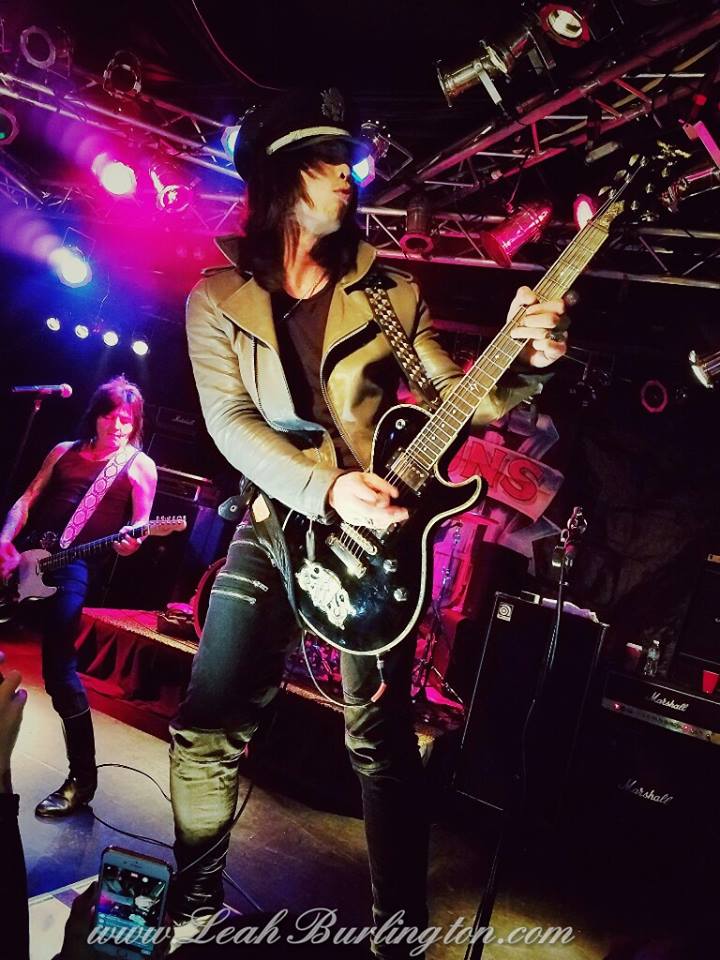 Michael Grant of L.A. Guns lays down the law live
The Vegas rock festivities actually began an evening earlier on Friday, Dec. 30 with L.A. Guns at Count Vamp'd club just west of the Strip.
This was the second-to-last show before Tracii Guns was set to rejoin, and L.A. Guns played with a power and an intensity the likes of which have not been seen since the old days when Phil Lewis and Co. were riding high with a series of MTV hits including the massively popular "Ballad of Jayne."
The club was packed, as L.A. Guns took the stage just past 11 p.m., blasting into "No Mercy," then "Sex Action," then "Never Enough," as the girls pushed forward to close in on the chiseled Lewis, who was more than happy to host the proceedings in grand style.
After "Hellraiser's Ball," Steve Riley pounded his way through a loud-and-fun drum solo, followed by "Gypsy Soul."
By the time L.A. Guns got around to "Rip & Tear" at the end, they were all pretty hot and sweaty, and the capacity crowd had not thinned out one bit.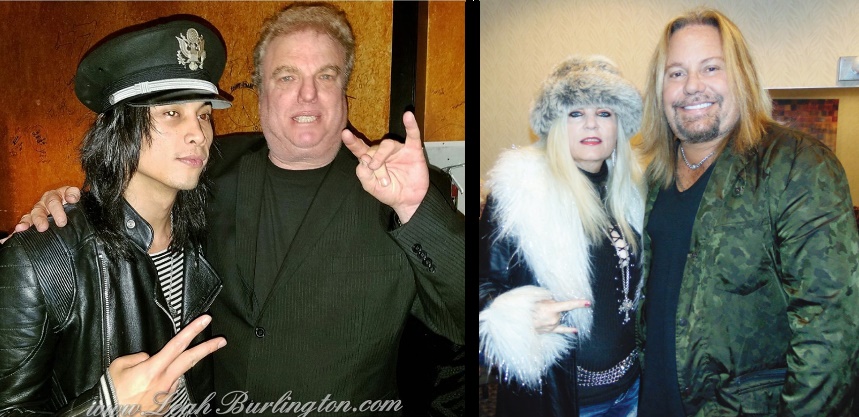 Michael Grant with Gerry Gittelson, and Sally Steele with Vince Neil
Dennis DeYoung photos by Gerry Gittelson
L.A. Guns photos by Leah Burlington
Vince Neil photos ny Harold Mountain, JustA Fan Concert Photography
Gerry Gittelson can be reached at gerryg123@hotmail.com