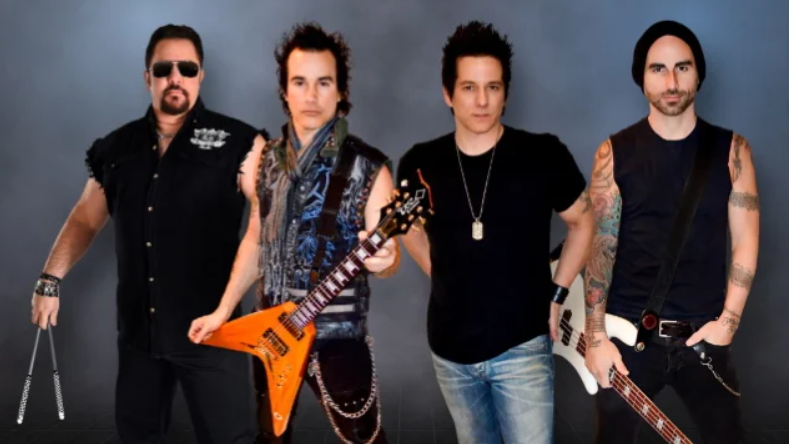 Metal Sludge – Who is ready for some news on those happy smiling New Jersey rockers Trixter?

You remember those guys right, Metal Edge darlings who were barely out of high-school.

Their debut album blasted up the charts after their smash video "Give It To Me Good" hit #1 on MTV.

Well, it seems things aren't all good' in Trixterland.

There appear to be some issues between key members Steve Brown (guitarist) and P.J. Farley (bass) and their dummer Mark "Gus" Scott.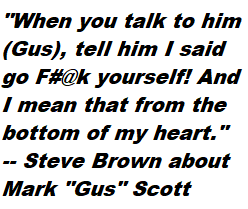 In a recent interview with Bay Ragni of Totally Driven Radio, drummer Scott is on the defense after his bandmates unloaded on him.

In another recent interview with the same oulet, Farley answered questions about Scott: "Sometimes you let the dog off a leash and he just goes running to the middle of the streett, no good."
Ragni also recently interviewed and asked Trixter guitarist, chief song-writer and founder Brown about what he can do, to help bring the love back between the strained members.

Brown shot back without hesitation: "Absolutely nothing! There is nothing you can do and just let's, let's end the conversation regarding him. Because there is nothing to talk about now, I'm not going to give you anything to talk about regarding that."

Brown then added in his East Coast accent: "When you talk to him (Mark 'Gus' Scott), tell him I said go F#@k yourself! And I mean that from the bottom of my heart."

Brown ended with: "He's a lying piece of sh!t. He'll lie, and lie, and lie about what the problem is."

Blabbermouth reports on this as well with several excerpts noted below.
Asked by Totally Driven Radio to respond to his bandmates' remarks, Scott said (see video below): "I don't know if the 'bad dog' is the best analogy and the best manner in which to visualize what's happened with TRIXTER.

"One thing I can tell you is that any conflict within the band wasn't something that just happened on one day. It was not triggered by one event that happened on this day, and a dog ran out in the middle of the street and got hit by a car or whatever, caused an accident. No. That certainly is not the case.
"I think there's been different ideologies within the band for a very, very long time," he continued. "We've been together over 30 years. So I think there's always been — I don't wanna say a 'rift,' but more recently, if there was a rift, it was certainly becoming more and more exponentially grown.
To hear the P.J. Farley & Mark "Gus" Scott interviews, listen below.

For the full Steve Brown interview, watch below.

To read a longer related article go to Blabbermouth
With all the @trixterrocks Drama, we will Ask the Fans Who is the Most iImportant Member of New Jersey's #Trixter?#PeterLoran ? @STEVEBROWNROCKS ?@Pjfarley1 ? @MarkGusScott ?

— metalsludge (@MetalSludge) October 1, 2020