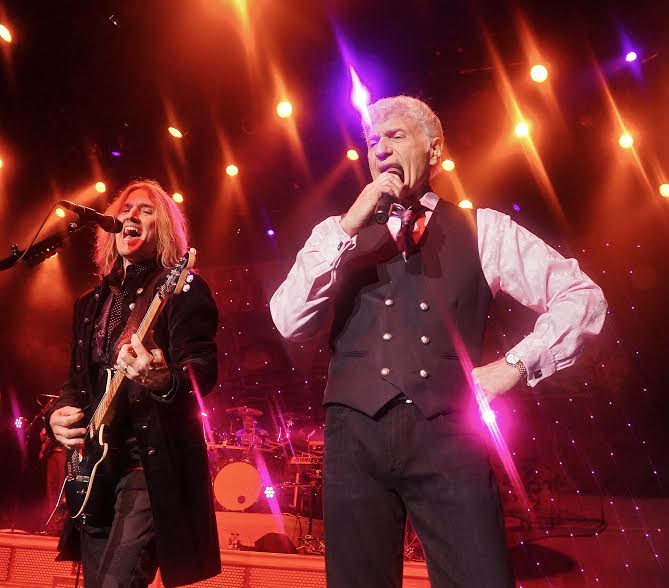 FOREVER DEYOUNG
Former Styx singer still a force in compelling California concert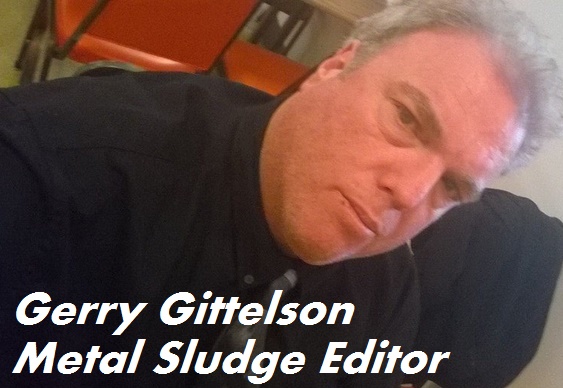 TEMECULA, Calif., USA — The past two times we've reported on Dennis DeYoung, the ex-Styx star was performing as a support act — for Boston earlier this year (here) and for Bret Michaels (here) in 2015 — but the singer got a chance to spread his wings Sunday, Nov. 13 at Pechanga casino south of Los Angeles.
Things were just getting started before a near-capacity crowd of about 1,200 when DeYoung pulled out "Lorelei," an old Styx Chestnut, followed shortly by "Desert Moon," his first solo hit after, as DeYoung explained, the rest of Styx didn't want it.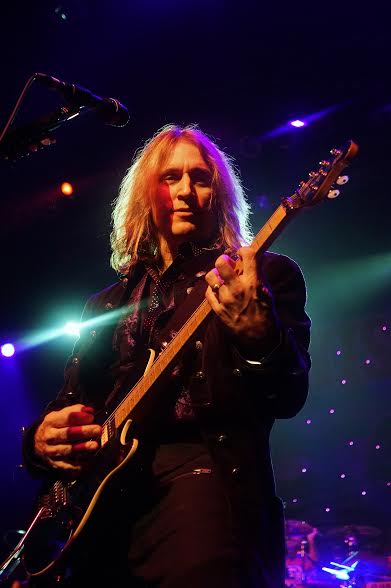 "It should have been a Styx song," DeYoung said.
Styx has continued touring since DeYoung left in 1999, and so has DeYoung; both are among America's top classic-rock acts playing mostly the same treasured hits.
Backstage before the show, DeYoung took a few moments for a chat.
"How am I doing? I'm 70!" DeYoung said with a smile — 69, actually, but who's counting? "Do you know how I've done it. You don't drink, you don't smoke, you don't do drugs and you sleep. That's how you get to be 70 and can still sing."
Sing he can. DeYoung's majestic vocals engulfed the room on "Grand Illusion." He had the women up front tearing up on "Lady." The whole crowd smiled with "Mr. Roberto," complete with the original Kilroy mask and DeYoung's quirky little robot dance moves.
Yup, Dennis DeYoung still has it. There was a time in 1981 when Styx played a week's worth of soldout arena shows, three at the Forum and three at the Sports Arena. Here we are all these later with same core material, and the Chicago native is as utterly spell-binding as ever.
DeYoung showed off a good band, too. August Zadra, a local guitarist from right here in Los Angeles, does all the Tommy Shaw parts — he even looks a bit like Shaw — and Zadra nailed "Blue Collar Man." Fellow guitarist Jimmy Leahey (ex-John Waite) is world class, too.
The other members are bassist Craig Carter, drummer Michael Morales, keyboardist John Blasucci and backup singer Suzanne DeYoung.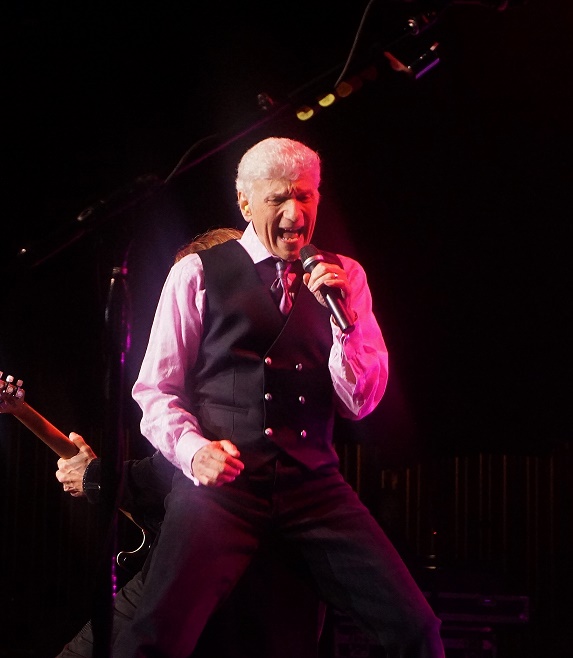 Dennis DeYoung at age 70 still rocking the Styx hits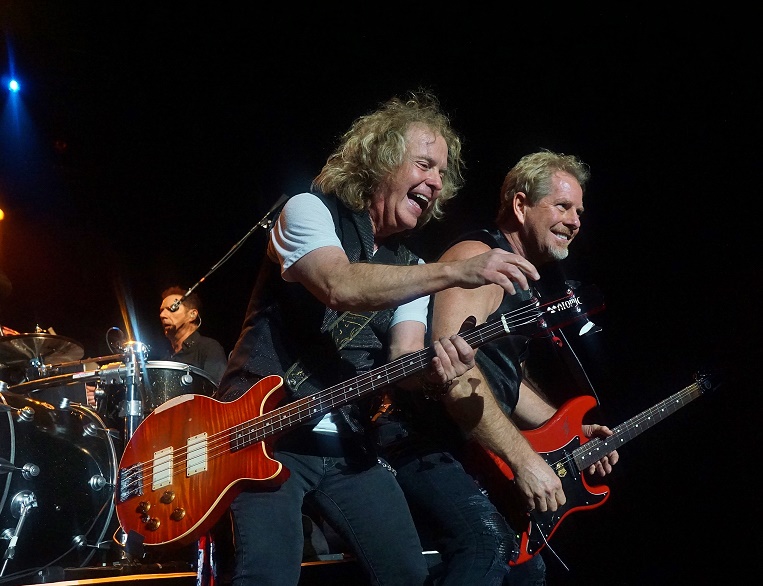 Kelly Keagy, Jack Blades and Brad Gillis of Night Ranger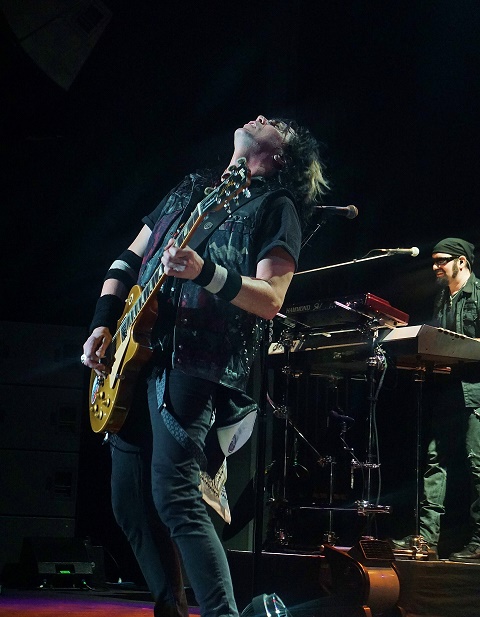 Keri Kelli and Eric Levy of Night Ranger
Night Ranger, a popular outfit from 1980s, opened, and the fivesome came through with an excellent performance.
All the big hits like "Sister Christian" and "(You Can Still) Rock in America" were on display, plus Night Ranger threw in a couple of Damn Yankees selections and even an Ozzy song — "Crazy" — from guitarist Brad Gillis' short run with Ozzy way back when.
Fellow originals Jack Blades (singer/guitar) and Kelly Keagy (drums) are still in place, and new guitarist Keri Kelli is proving an increasing excellent addition.
"Goodbye" started slowly then built when Keagy slid behind the kit for the last third of the song, and the results were fantastic. "Sing Me Away" also kicked ass.
Gerry Gittelson can be reached at gerryg123@hotmail.com
STORY BY GERRY GITTELSON. PHOTOS BY NANCI SAUDER