GANGS IN THE STREET
Junkyard and Little Caesar denied clearance to enter Canada, shows postponed
CANADA– This is nothing new for Hollywood based bands, and once again it appears that Canada has rejected the idea of some of Hollywood's heyday heroes from entering the Great White North!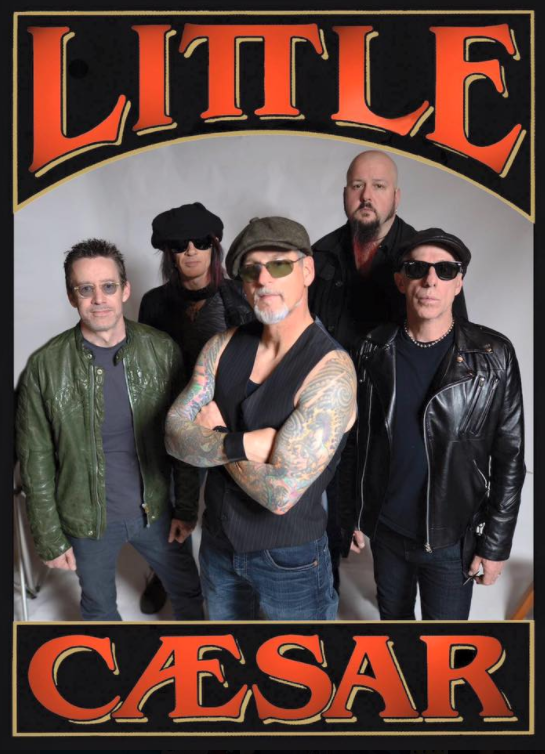 Ron Young of the band Little Caesar has posted the following to his official facebook today; "Due to Customs and Border issues, it appears the Canadian Government have refused Junkyard and Little Caesar's entry into Canada….so the Ottawa and Toronto dates have been postponed!!!!"
Junkyard and Little Caesar are doing the "Thirty Years Of Debauchery" tour.
The May run has shows slated  across the Midwest and East Coast later this month. But with today's posting it appears the Canadian dates are off for now.
Junkyard and Little Caesar now join BulletBoys and Bang Tango for a shortlist of Hollywood based bands who have been turned away by the Canadian authorities in recent years.
Young added: "I guess when you socialize with men in colorful vests that ride motorcycles for a large portion of your life, they frown upon your presence. Stay tuned for the new dates….sorry kids!!!!".
Junkyard also posted a message apologizing to their Canadian fans.
Junkyard have recently issued their first full length record in more than 25 years. The band released "High Water" in April on Acetate Records.
The official Little Caesar facebook posted a message as well which in part reads: "It appears that due to Junkyard and Little Caesars long standing friendships with what Canadian Immigration refers to as "Social Organizations that engage in Criminal enterprises" ie; Motorcycle Clubs, we have to have a deeper vetting before they allow us entry." 
For those of you who are stateside please support Junkyard and Little Caesar at their upcoming dates. (see poster below)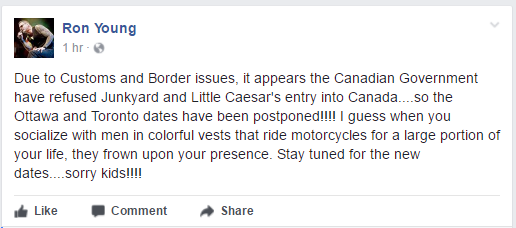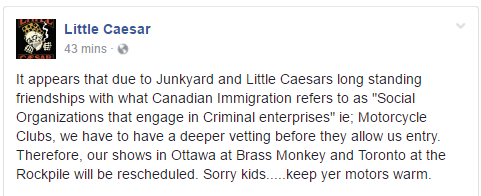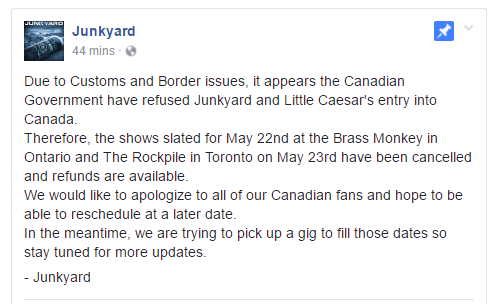 Junkyard @ WebSite – Twitter – Facebook – iTunes – Instagram – YouTube – Store –
Little Caesar @ WebSite – Ron Young – Facebook – iTunes –