GIVING UP?
"I'm not certain if this fight against this collective insanity is worth any more effort" Vinnie Vincent
Metal Sludge — Is Vinnie Vincent giving up? Is the end near? Could this mean he is considering going back into hiding?
Based on a brand new blog, it seems that could be the case as Vincent seems to be upset with some former fans of his.
The ex-Kiss guitarist refers to these people as "lost fans".
Vincent took his own social media outlet (the official Vinnie Vincent forum) and posted a lengthy rant.
The founder of the Vinnie Vincent Invasion is planning a private event with fans to celebrate his birthday.
"If you make this happen, and want to hear a no holds barred, gloves off interview, and more, this will be the first of its kind and the last interview I plan on giving" wrote Vincent.
"So the decision is up to you, the true fans. If we meet the numbers to balance out the Birthday event related expenditures, it's a go. At that point, I am planning some surprises. And it will be a blast." added Vincent
The guitarist also tells his fans: "It's important for me to publicly enjoy this ride with the fans whether it's playing, recording or reconnecting with the fans, but it's getting more difficult at every turn to find that enjoyment based on the above, so the truth is that my appearances may be ending."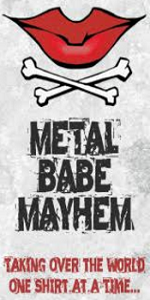 Vincent continued with: "These VINNIE fans, who at one time may have had good intentions, sadly have become aggressive, violent, vengeful and hate-infected radicals due to the ingested bullshit they are constantly fed daily by these losers. As a result, these "lost fans" have become malignant and malevolently obsessive with anything VINNIE VINCENT to the point where they're desperation finds them at the doors of LEGION and EUPHORIA, spying and doing anything to get in to discover real news, stories, or information at any cost to feed their sickness which they twist out of context."
In recent months, the guitarist was advertised to play and appear at a few events – none of which actually took place.
Vincent was promoting a few big comeback shows for February 8th and 9th 2019 in Nashville, but less than 2 weeks prior they were both cancelled.
These events were to feature a star studded band, including Carmine Appice (Drums), Tony Franklin (Bass) and vocalist Jim Crean.
Another event called the Speedball Jam was scheduled for June 7th 2019 but that was also cancelled.
Now it's being reported that Vincent has posted a message (see below) in a popular online forum about another chance for fans to meet him.
The message was then shared by Chris Czynszak from Decibel Geek Podcast.
Czynszak from what we are gathering, is a former long-time fan of Vinnie Vincent but now appears to be on the other end of the spectrum.
We have shared the message below, per a generous Sludgeaholic, who has now shared it on our Metal Sludge Gossip Boards.
In related news, below we have added the latest Decibel Geek Podcast along with the latest from Dr. Funk .