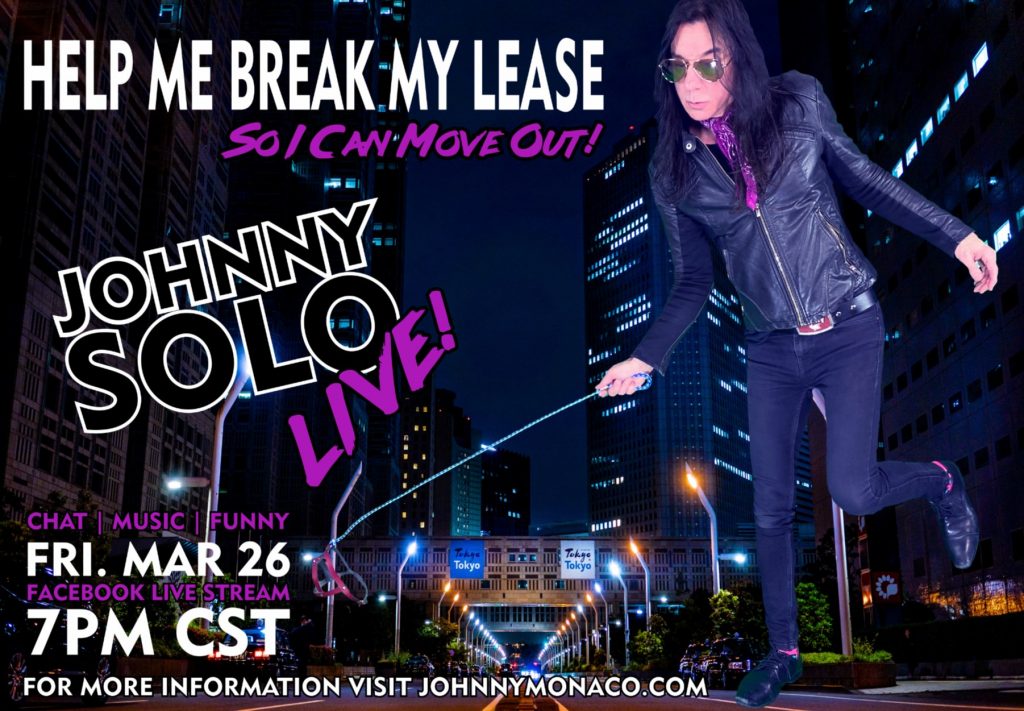 Metal Sludge — Bored on a Friday night and still stuck at home?

Well, have we got an evening for you.

Or shall we say, Johnny Monaco has an evening for you.

That's right, Johnny Monaco is doing his first ever Live Stream via Facebook tonight March 26th 2021.

According to social media posts by the singer, the event will kick off at 7:00PM (CST) and you should be ready for Chat, Music and Funny.

Anyone who knows Monaco, is aware he can deliver all 3, so if Covid has you down and out, why not check out Monaco Live tonight.

Details for the event are listed below.

———————————————————

Tune in TOMORROW NIGHT for my very first LIVE STREAM! Johnny SOLO LIVE! FRI | MAR 26 | 7PM CST | FACEBOOK LIVE

I'll be playing a selection of songs from my master SONG LIST along with a few originals & other zingers!

HELP ME BREAK MY LEASE so I can move out!

EVENT LINK: https://fb.me/e/1BsXX07Es PRE ORDER NOW!
PayPal: paypal.me/johnnymonaco

Venmo: venmo.com/johnnymonaco