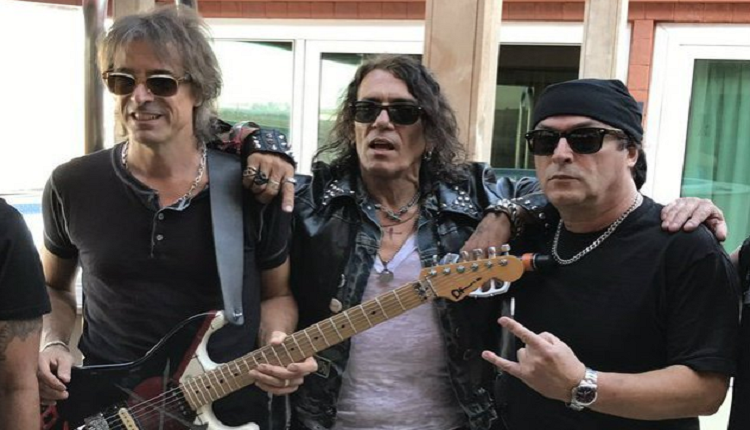 GUITARIST WANTED
Ratt have fired lead guitarist Warren DeMartini say multiple industry sources
Hollywood Rumor Mill — Metal Sludge have multiple industry sources telling us that guitarist Warren DeMartini has been let go from the band Ratt.
A source first tipped off Metal Sludge 5 days ago on March 16th writing: "A certain guitar player, has been tossed from a certain rodent band."
A second source, a known industry musician contacted Metal Sludge and inquired about the rumor earlier this week.
Metal Sludge has inquired to several parties close to the band today and received the following.
A third source, also a known industry musician revealed that the band has had multiple changes in its business dealings in recent months. Including a change in management, and their longtime booking agency as well.
A fourth source closest to the bands innermost workings confirmed our inquiry, but wants to remain anonymous stating; "It's true, Warren is gone."
Metal Sludge has reached out to numerous contacts – to which all have confirmed there are "serious issues" between the 3 key members – DeMartini, Stephen Pearcy (vocals) and Juan Croucier (bass).
The band also includes Carlos Cavazo (rythym guitar) and Jimmy DeGrasso (drums).
Metal Sludge is trying to verify these claims, and confirm if DeMartini is in, or out of the band.
Direct messages to both Pearcy and Croucier have went unanswered as of this posting.
Stay tuned for more as we await official statements from the band Ratt.