HAIR METAL HELL
British promoter borrows 50,000 pounds ($66k) to save 3-day Hair Metal Hull event
Sole organiser Ian Wright says the festival turned into a 'rampaging beast he couldn't take'
By: David Spereall 
HULL, England — A festival organiser says he has been left £50,000 out of pocket after he booked high-profile acts to perform at a heavy metal gig at Hull City Hall.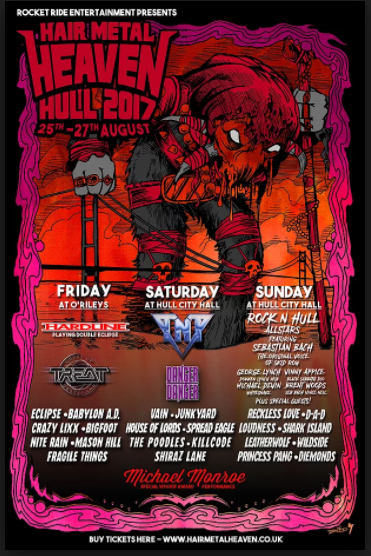 Ian Wright, who put on Hair Metal Heaven, a three-day festival at Hull City Hall and Welly Club, which attracted hundreds, claims he had to take out a huge loan just to "get through the weekend" after the event was beset by logistical problems.
Despite a star-studded international lineup, which included the drummer from Black Sabbath and the guitarist from Lynch Mob, Mr Wright said the infrastructure in place "quickly crumbled", leading to numerous issues and some criticism from some festival-goers.
These included long delays between acts, VIP guests going without hotel rooms as promised, and one show on Saturday night show having to be cancelled. Others complained of poor communication to fans.
In a lengthy post on the event's Facebook page, Mr Wright apologised, saying: "We are happy we managed to pull it off but obviously we had many teething problems.
"It would have been easy to pull the plug and walk away but we committed to the weekend – £50k worse off but happy that the majority understood this was a massive undertaking and lessons have been learnt.
"Our hearts were in the right place but sadly the structure we had in place for the weekend quickly crumbled as it became a rampaging beast that we couldn't take.
"I was being pulled in 20 different directions – picking up bands, chasing up hotels for selling a large portion of our VIP rooms so people had no rooms when they got there.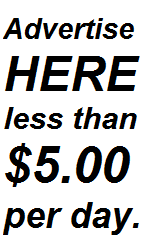 "I was happy to find them rooms elsewhere but it meant, in effect, there was nobody directing things at the venue. This is when things began to go wrong."
Mr Wright urged fans to "focus on the amazing performances" and not the organisation of the event which he said "can always be improved".
He said the cancellation of the Mike Monroe Show on Saturday night, which left many fans disappointed, "broke him" and he said that he had been left with the debt because he was determined the festival would go on.
"To understand how finely balanced this was, I had to borrow £50k to get through the weekend," he said.
"I never once stiffed a band. I organised solutions to make them happy and I'm still doing that now. They came. They played. They 100 per cent deserve to get payed.
"I'm not sure many other promoters of a first time festival would have done this. Most would have cut their losses and done one. The festival had to go on for the fans and sending them home depressed and in riot mode was not plan A."
But despite some criticism, Mr Wright received widespread praise for his honesty and for securing a big name lineup for Hull in the first place.
Read the rest of the story at Hull Daily Mail
A lenghty review can be found on Uber Rock.