HIT ME BABYS ONE MORE TIME
Rock band The Babys crank up comeback with California concert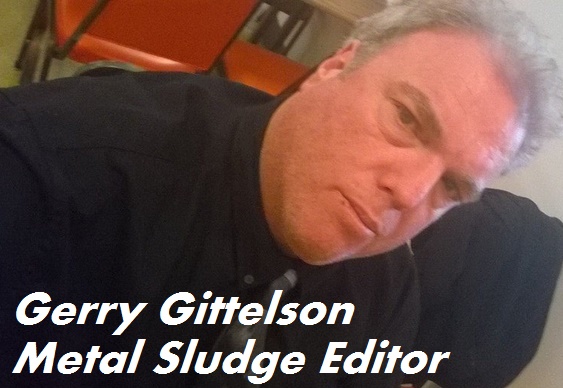 REDONDO BEACH, Calif., USA — It's been another great rock and roll summer in California, and classic-rock band The Babys celebrated on Sunday, Sept. 25 with a stirring outdoor concert performance on the beach.
With originals Wally Stocker (guitar) and Tony Brock (drums), The Babys are trying to recapture their glory from the 1970s, when the band was hot on the radio with a string of hits and toured constantly, usually opening arena shows for Journey, Styx and a string of others.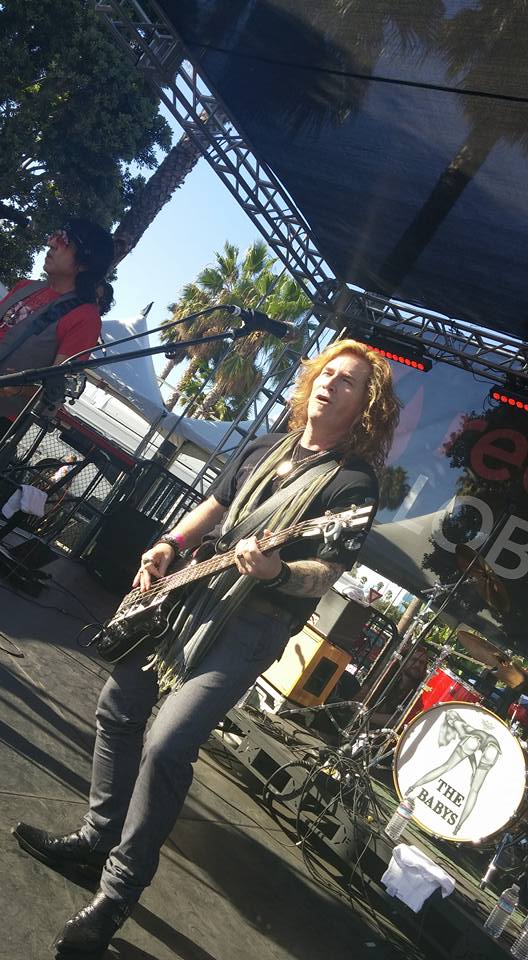 At the Redondo fest, The Babys opened with "Back On My Feet Again" and "Midnight Rendez-Vous," two of the group's most familiar songs, and new singer John Bisaha proved in fine voice with a good dose of charisma, too.
Stocker, trim and sharply dressed, still looks pretty much the same, and the Brit has not lost a thing in terms of his soulful playing and spot-on timing. On "Every Time I Think of You," he hit the slow, rolling guitar solo just right — enough so that little chills went up and down our spines and the little neck hairs stood on end.
Another guitarist named Joey Sykes has signed on. He is a cool New Yorker with a rocking stage presence who helped write the majority of the group's top new songs, particularly "Not Ready" and "I See You There," both of which went over well.
Brock was bashing away for all he was worth behind the kit, and there was also a side keyboard player plus two female backup singers.
"Isn't It Time," "Postcard" and "Anytime" all kicked ass. The ending kind of snuck up on us too soon, as The Babys finished with a stomping version of "Head First."
The performance was a scream in terms of audience reaction, as everyone seemed to enjoy the potent combination of rock, booze and the the late-afternoon sun.
This is a comeback worth checking out. The band has been performing fairly regularly since the 2014 release of "I'll Have Some of That!"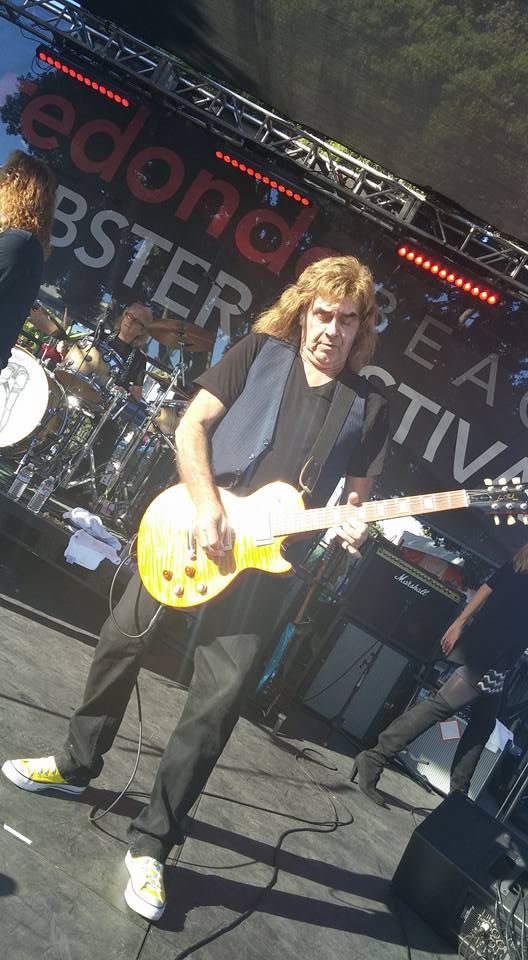 The Babys @ WebSite – Facebook – Twitter – YouTube – Instagram – Store
Gerry Gittelson can be reached at gerryg123@hotmail.com