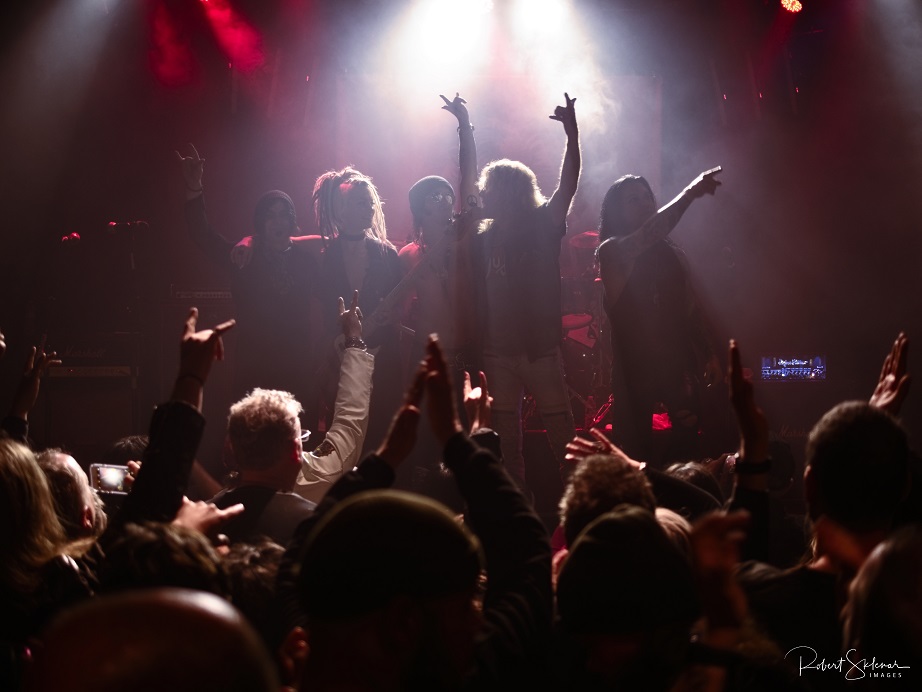 HOLLYWOOD NEW YEARS-A-GO-GO
Quiet Riot, Adler's Appetite, Faster Pussycat, Julian Lennon & Danzig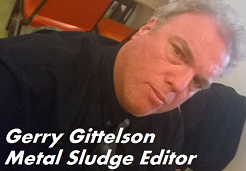 LOS ANGELES — Here in Hollywood on the Sunset Strip, we ended the rock and roll year with four consecutive nights of big-time classic rock over New Year's Eve weekend at the famed Whisky club.
After a strong start by BulletBoys on Friday, Dec. 28, Metal Sludge caught up with the action on Saturday with Quiet Riot, followed by Sunday with Steve Adler of Guns N' Roses with special guest Venrez, then Faster Pussycat's New Year's Eve celebration with more-than-worthy support act Hookers & Blow that put an exclamation point on the proceedings.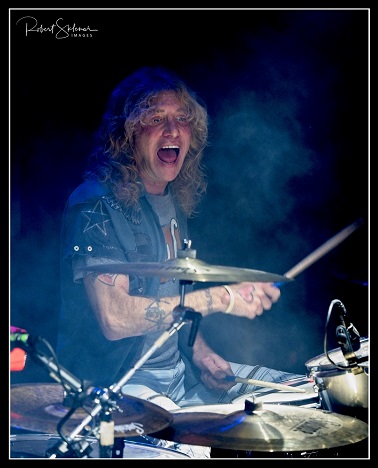 "I enjoy doing this more than anything in life," Adler said a few minutes before taking the stage. "It's great that all these bands are still around and still doing it. I love that."
Adler has a new singer named Ariel Kamin, who replaced Constantine Maroulis in late summer, and Kamin and the others all kicked ass, as the youngster sounds a lot like Axl Rose; the Whisky crowd was going crazy for all the old hits like "Paradise City," "Welcome to the Jungle" and "Sweet Child 'o' Mine."
"Yeah, it's amazing," said Michael Thomas, Adler's long-time guitarist. "Every year, the Whisky has like three or four days of continuous shows, and the Whisky has always been home to us. It's great to be able to come back, and actually, it's a great way to wind up the year."
Thomas displayed good tone — if you think it's easy to mirror Slash, it is not — as the band played a 90-minute-plus set that started at about 11:30 p.m. and was still going strong past 1 a.m.
"We always love doing this whole situation, and for me, it's great because I grew up listening to these songs," Thomas said. "By now Steven and I have been working together for like 15 years, going at it and doing the Guns N' Roses catalogue, and it's been outstanding. We've been doing a lot of fly-in dates all over the U.S. and in Australia, and the crowds, the energy and the enthusiasm has just been fuckin' overwelming."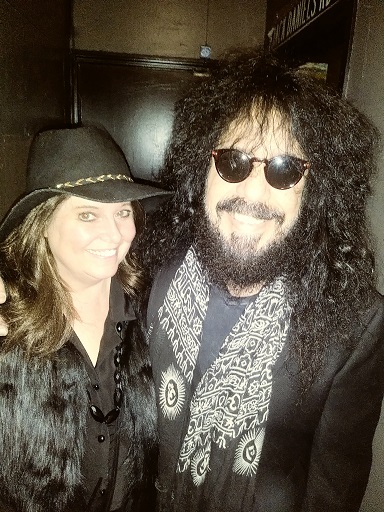 Venrez has been playing, touring and recording for a few years, and the band has a standout singer in curly-haired Steve Berez, who was sporting a white tuxedo jacket.
"I think it's amazing that 700 people showed up tonight on a Sunday night, I really do," said Berez, as half-dressed groupies frolicked backstage in a haze of marijuana smoke and champagne toasts. "This restores my faith in rock and roll on the Sunset Strip. It really does. It just seems like rock and roll never forgets. I mean, everyone has come back to tour again, and it's been around forever."
On Saturday, the Whisky was so packed for Quiet Riot that it seemed like the whole city wanted to cum on and feel the noize.
Drummer Frankie Banali just turned 67, and the Quiet Riot co-founder has no intentions of slowing down.
"The minute I stop having fun is the minute I'll stop doing it," Banali said. "We've been out on the road most of the year, and we're finishing tonight at the Whisky, but it's going to be a short break because our first show of 2019 is Jan. 19 in Scottsdale, Ariz., so we really don't have much time off, and we've got a live CD, DVD and vinyl coming out on the 25th of January."
On "Slick Black Cadillac," singer James Durbin found his groove, as guitarist Alex Grossi was shredding, and the rhythm section of Banali and veteran bassist Chuck Wright was providing a back beat of such majesty that we could feel the vibrations against our chests.
"How much am I enjoying it? You can't see the way my face is smiling, but yeah, it's a lot. I definitely enjoy it," said Durbin, a former American Idol TV star. "When I first started singing back in the old days — and for me, the old days is like 2008, I would tape my mic stand like Kevin DuBrow used to. That's how into Quiet Riot I always was, so it's definitely fun."
Julian Lennon happened to be in attendance, and we half-wondered if the son of the late Beatles star might jump up on stage to bang his head on "Metal Health."
As for Faster Pussycat,  the Strip vets did a fine job hitting cleanup, promoter Jake Perry said.
"Faster Pussycat and Hookers & Blow are like family to us, and both sounded great," Perry said. "There was no better way to bring in the new year — even Glenn Danzig showed up to party. Yes indeed, it was an epic four nights of rock and roll debauchery."
Gerry Gittelson can be reached at gerryg123@hotmail.com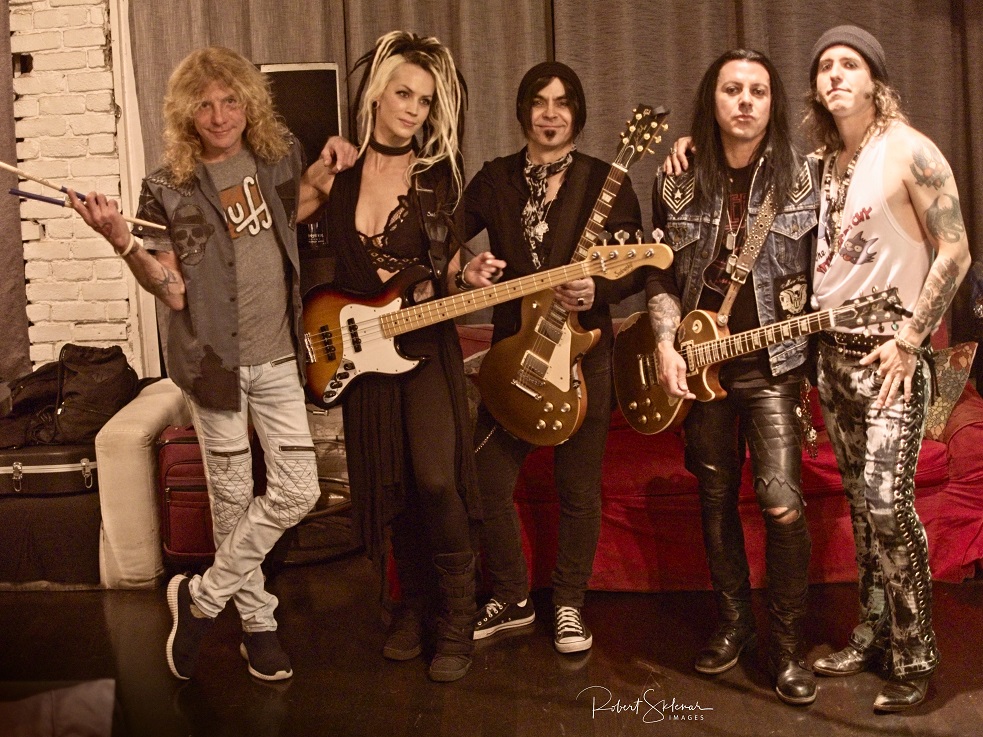 Adler's Appetitie pre-show Whisky-A-Go-Go Dec. 30th 2018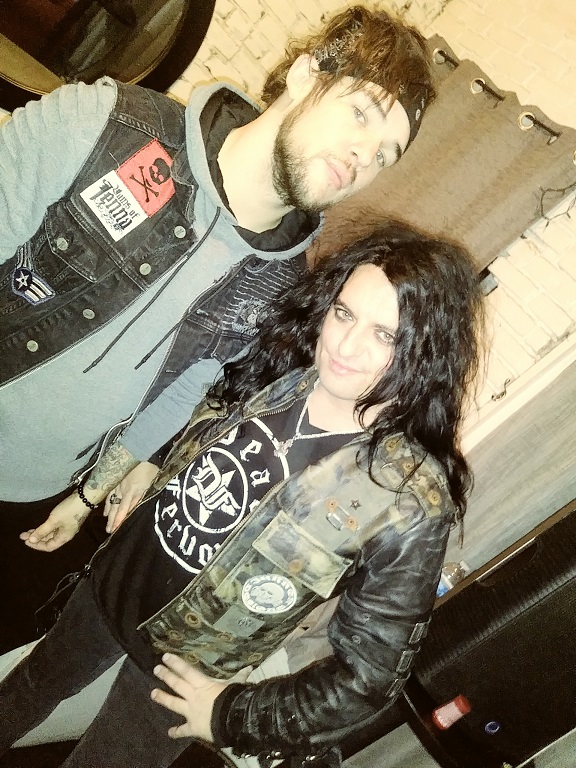 Quiet Riot singer James Durbin & Alex Grossi (guitars) Whisky Dec. 29th 2018