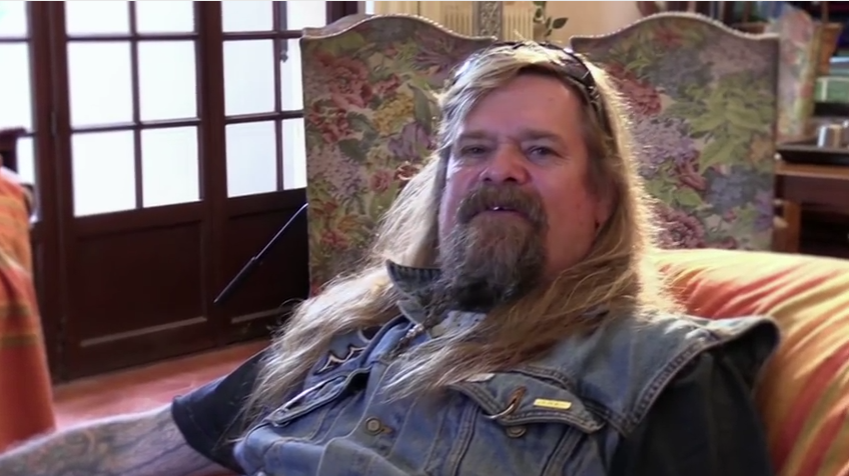 HOLMES SWEET HOLMES
Former W.A.S.P. guitarist Chris Holmes has his own reality show
YouTube — Chris Holmes, former guitarist of WASP and currently in Europe with his new band Mean Man, invite the public to follow him, his wife Catherine Holmes and those around them all around Europe during their life. The idea is not a simple reality show, as they are very private persons and that is not enough reason to accept to share this privacy with others. But from an angle of really sharing hope, Chris and Catherine welcome the public into their lives. Their work started 4 years ago after a silence of Chris Holmes for 15 years.
They started together 4 years ago rebuilding a dream, which is not really easy with no money and no support. But they show how to believe in their dream with whatever the problems are on the road and most importantly : "no matter what, never ever give up ! Only faith in what they do and the support of the fans and a few friends make every day a new day closer to their dream.
Following them on the road is truthful and real. Chris is having the reputation of a rockstar who is very down-to-earth with a funny character. This leads often to great moments showing the complicity between the couple, the chemistry between the rockstar and his musicians and his fans and every person they meet on their path …
The only goal of this reality show is to bring hope to all and the power of love without any mask, whatever the meaning some will give to this word. And at the end of the day, hear from those who follow Holmes Sweet Holmes :
" IF THEY CAN DO IT , WE CAN DO IT ".
Full Chris Holmes info :
https://www.facebook.com/Holmes-sweet…
https://www.facebook.com/ChrisHolmesM…
https://www.facebook.com/ChrisHolmesO…
https://twitter.com/ChrisHolmes2012
https://www.youtube.com/channel/UCqY4…
Sous-titres en français disponibles.
© 2016 Les Improductibles / Chris Holmes Official