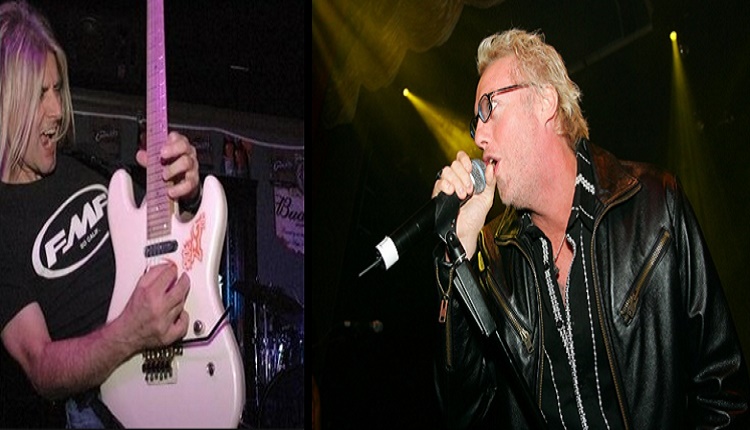 Jani Lane's brother Eric Oswald to join Tom Billy Morris on Tribute to the late Warrant singer
Cleveland, OHIO — Former Warrant guitarist Billy Morris has announced that Jani Lane's brother Eric Oswald will join him and his Billy Morris' Sunset Strip Band when they support Tom Keifer.
The show is Friday November 13th 2015 at the 'Hard Rock Rocksino' in Cleveland Ohio.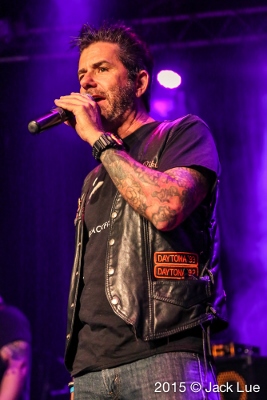 Morris said in a posting on his official facebook page, "We will be performing all the hits that Jani Lane wrote! Keeping the fire ALIVE."
The event is being hosted by former MTV Headbanger's Ball Vj and Cathouse co-founder Riki Rachtman.
The late Jani Lane fronted Warrant during their late 80's, early 90's platinum run and wrote all of the band's music.
Lane an Ohio native befriended Morris over time and eventually hand picked the Cleveland guitarist to join Warrant (2000-2004).
Oswald is Lane's older brother and was the guitarist who played the intro to "Uncle Tom's Cabin" on the band's double platinum "Cherry Pie" record.
Oswald and Morris have remained friends and in contact doing similar jams in recent years. See video below from a performance this past summer.
Morris has continued to thrive throughout the greater Ohio area with music projects spanning 30+ years.
Morris co-founded the hugely popular "The Breakfast Club" regional 80's music tribute act but left the project in 2014 to form Billy Morris' Sunset Strip Band. The lifelong musician also recently launched his Smokin' Rock N' Roll food truck and catering business with partner Todd "Chase" Chaisson (Tuff).
Keifer is currently promoting his solo release and doing dates outside of Cinderella more than ever.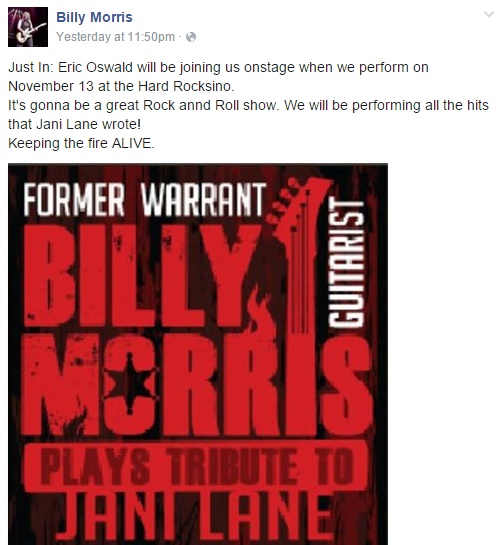 All of the Cinderella Hits and so much more. We will be direct support and play all of the Hits that Jani Lane wrote for the band Warrant.
Tickets begin at $15. Tickets available at this link HERE

Everything Jani Lane @ Facebook
Billy Morris @ WebSite – Facebook
Tom Keifer @ WebSite – Twitter – Facebook