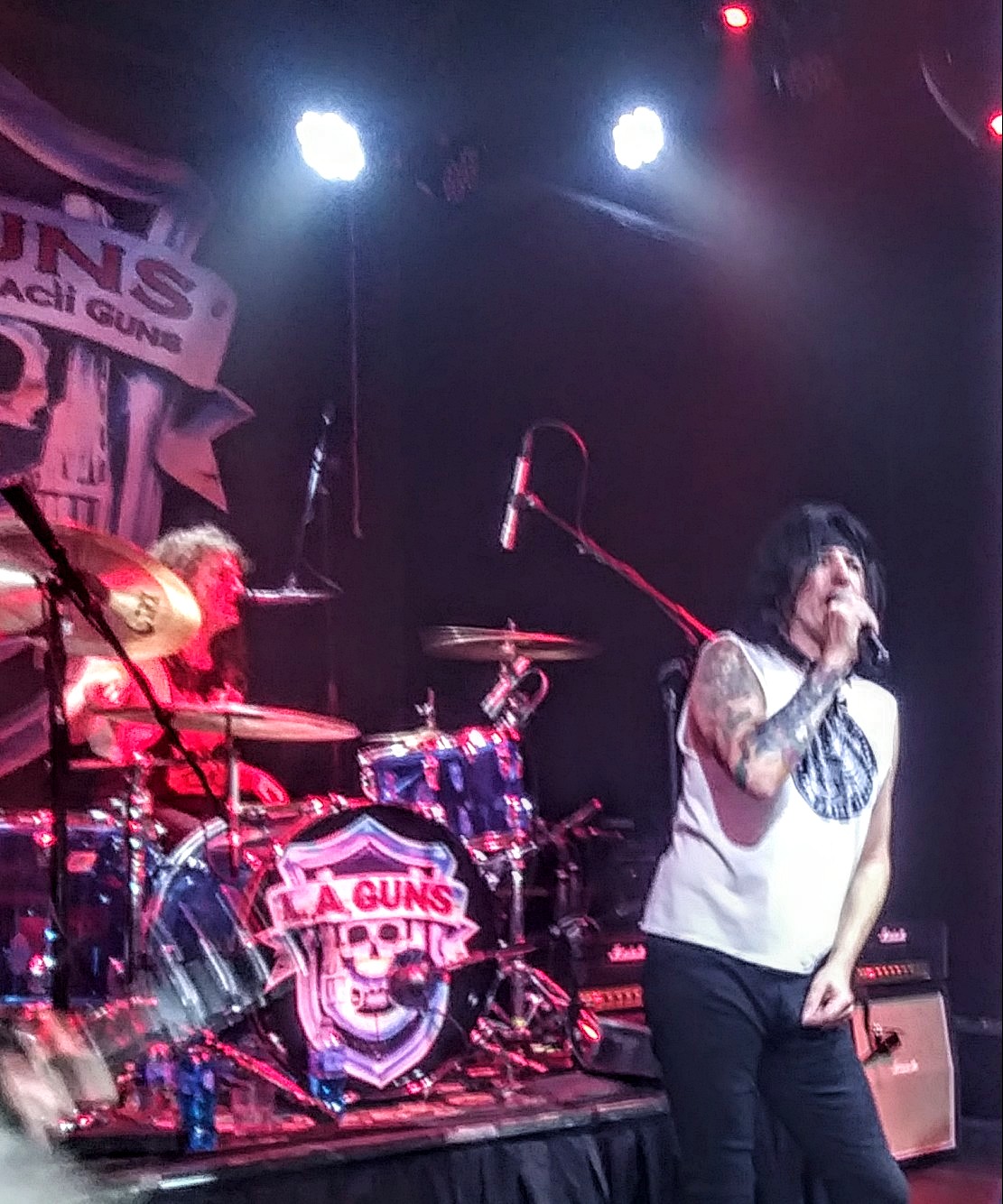 L.A. JOHNNYS
L.A. Guns debut new guitarist Johnny Monaco to California near-capacity MILF-y crowd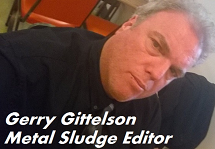 SANTA CLARITA, California —  Here's Johnny!
Johnny Monaco made his debut for L.A. Guns on Friday, April 6, as the new rhythm guitarist for the legendary glam-metal band less than a month since the controversial departure of Michael Grant — who was pushed out in March — in a wildly successful concert before a near-capacity crowd at the new Canyon Club in Valencia near Six Flags Magic Mountain.
Monaco, who sang and played lead for rival Enuff Z'Nuff for 15 years over two stints, was a bit stiff for the first few songs before finding his groove and pretty much nailing the entire set, as the mostly MILF-y crowd roared its approval.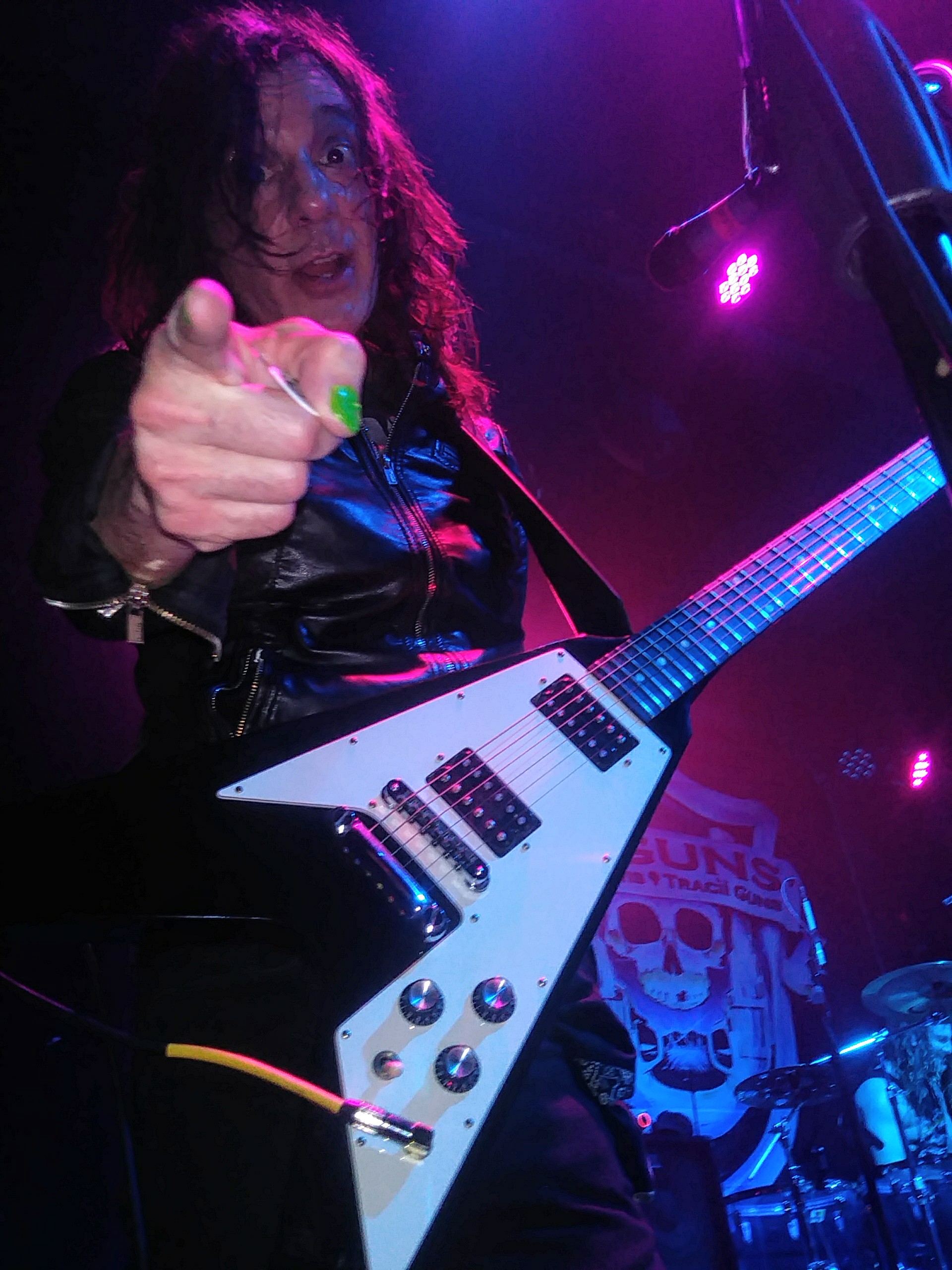 "How well does Johnny fit in? On a scale of 1 to 10, I'd give him a 15," singer Phil Lewis said.
It is not an easy gig. L.A. Guns plays a lot louder and faster than Enuff Z'Nuff, and keeping up with nimble-fingered lead guitarist Tracii Guns can be challenging,
"I just tried to remember all the chords, and my hair got in the way a little bit, but I think it was good," Monaco (inset right) said. "I thought it was fine. They called me and asked me to join. I think it's cool. I like the songs. I felt stupid not knowing (all) the songs earlier, but then I started getting into them, and Tracii is really good. I like it a lot. I think it's great."
Monaco has new life, and so does L.A. Guns, which peaked in the 1980s with a series of MTV hits and still tours regularly despite a drumbeat of personnel changes through the years.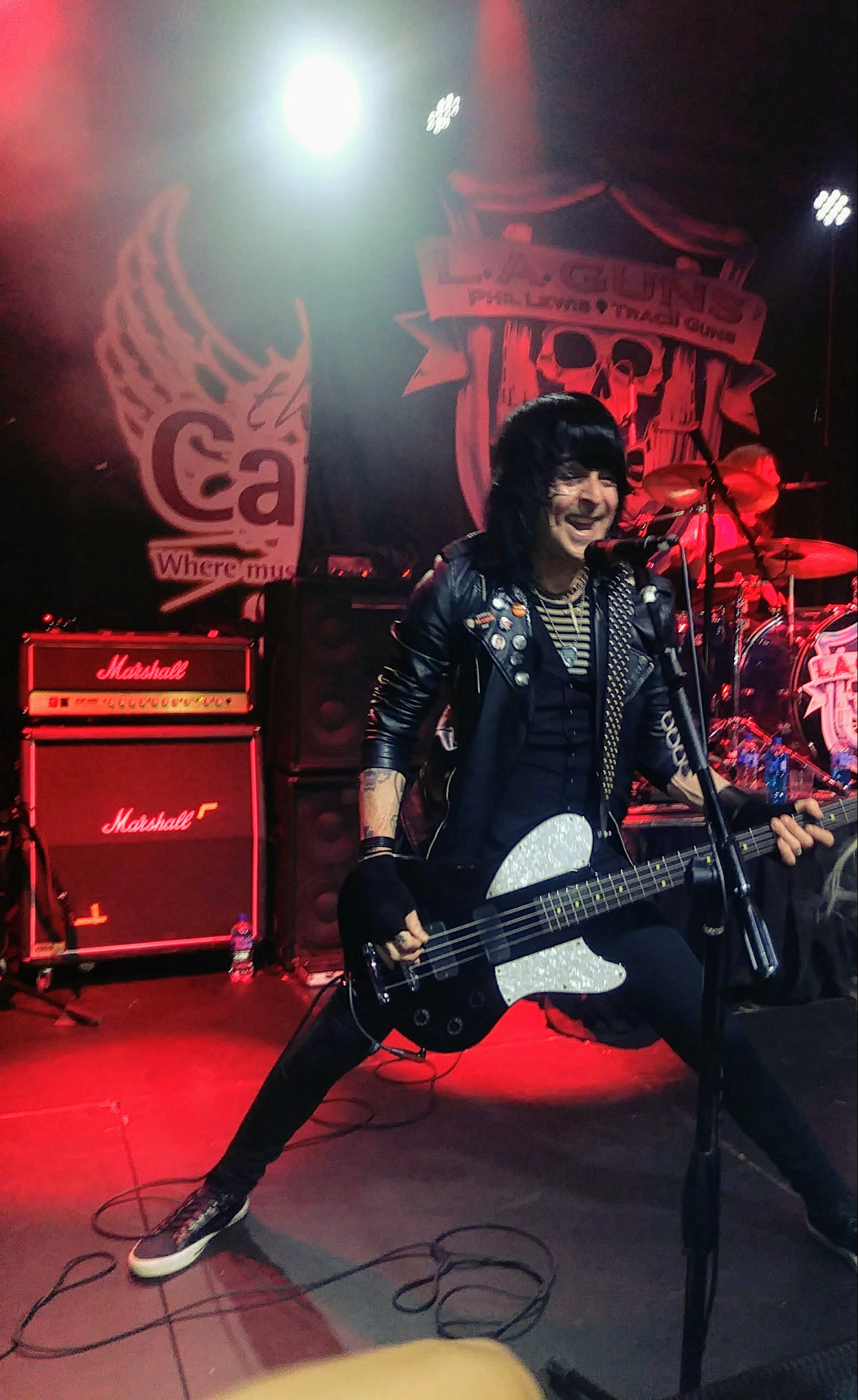 "I try to keep going here, and I'm doing the best I can," Monaco said. "It's fun. It's awesome."
Or as Lewis announced: "It's nice to have Johnny Monaco here now. We've been friends a long time, and he is the 48th member of L.A. Guns!"
Then the band soon broke into "Never Enough" that morphed into an extended jam with the volume on 10.
After "Ballad of Jayne," Lewis asked the crowd, "Do you want some more?" Of course the answer was yes, and on "Rip & Tear," Budderside's Patrick Stone jumped up to share lead vocals.
"I think things went great," bassist Johnny Martin (inset left) said. "It was definitely different, and as far as moving on, this is a step in the right direction. I thought Johnny did a great job."
Buzz band Permacrush opened, and the crowd was already filtering in and applauding nicely for the Los Angeles foursome led by singer/guitarist Chris Crush.
The group just scored a sponsorship deal with Barenjager honey liqueur, and sure enough they celebrated like it was  big party.
Some of the best moments came during "Only Friend," "Dirty Looks" and "Baby," which is popular on youTube.
Crush is a natural. He is good at winning over a crowd.
Ryan Matthew, an 18-year old with good, melodic songs beyond his years, also performed to a strong response.
Gerry Gittelson can be reached at gerryg123@hotmail.com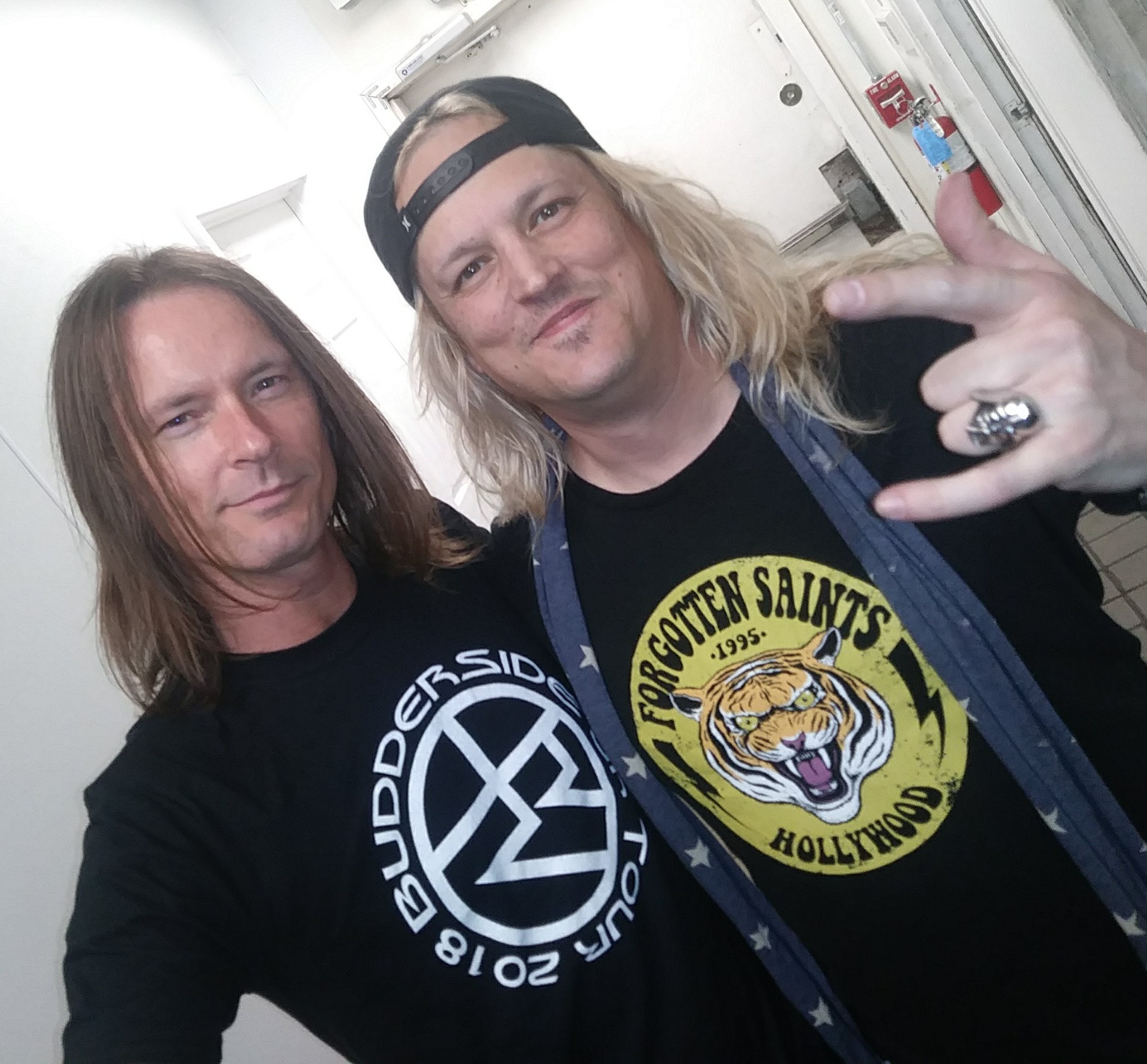 Patrick Stone from Budderside and Chris Crush in the house.