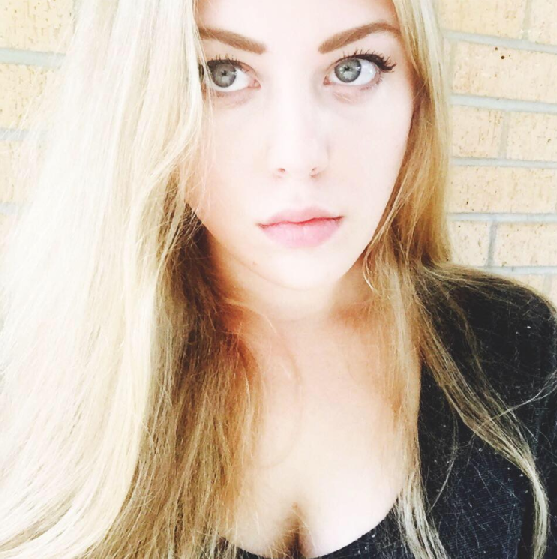 LEAVE US ALONE
Jani Lane's daughter Taylar Lane makes statement about lawsuit filed by the late Warrant singer's ex-manager
Facebook — Former Warrant singer Jani Lane's oldest daughter Taylar Lane has issued a statement regarding the lawsuit filed by her late father's ex-manager Obi Steinman and Just Having Fun Productions.
Taylar, 26, is the oldest of the late singer's two adult children.
Madison Lane, also known as Maddi Lane, is 20.
The older Lane wrote a statement that was published on her mother's Facebook page today (March 19th 2018).
Her mother is Bobbie Brown who was married to the Warrant singer from 1991-1993.
Taylar writes: "….regarding the lawsuit filed against my father's estate and its administrator by Obi Steinman is, about several aspects of the suit, erroneous in its description of the facts" and contines with; "Obi, the former "manager" in question, was paid for any managerial work he did following my father's death and had no authority to sell his music catalogs, let alone to receive a portion of the assets made from that sale."
Taylar's statement ends with: "Obi does not deserve an ounce of support or sympathy from the public, who don't know the details of our situation, nor does he deserve another cent of my father's money. He is owed nothing and hopefully nothing is what he will ultimately receive. All my sister and I want is for Obi to leave us alone."
Brown herself also chimed in with her own post writing in-part: "This is the biggest crock of shit ever from the biggest piece of shit ever. this fucker is going after jani's children. NOW because he wants half a million of their inheritance! scumbag."
Both Taylar and Bobbie have posted lenghty statements regarding the lawsuit. Both statements are screen captured below.
Lane's youngest daughter Maddi released a tribute to her Father singing her version of "Heaven"  late last year. (Hear it below)
For addition detail on this story read more on TMZ and Follow News