LEGEND OR LUNATIC


Neil Zlozower gets candid with Metal Sludge about a new documentary; "IN YOUR FACE: The Neil Zlozower Story."
By Keith Ryan Cartwright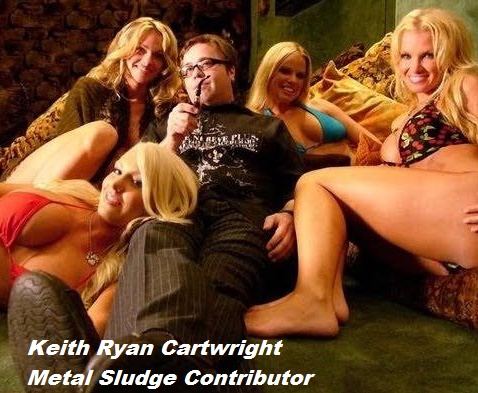 HOLLYWOOD, California — On more than one occasion Chad Smith has said Neil Zlozower is loud.
In fact, the Red Hot Chili Peppers drummer has declared him to be "the loudest voice in rock and roll."
He also has a bombastic personality.
Not to mention, Zlozower is a self-proclaimed "quadruple X-rated type of a guy."
The legendary photographer used the same three words – "raw, crude, primitive" – to describe himself as he did the filmmaking style of documentarian Declan and Beate Maynes.
The husband and wife filmmakers from Austria produced, directed, filmed and edited the newly released film "IN YOUR FACE: The Neil Zlozower Story."
"IN YOUR FACE" will be screening Friday, April 6 at the TCL Chinese 6 Theaters in Hollywood at 6 p.m. as part of the Beverly Hills Film Festival.
It will then screen at the New York Independent Film Festival at the Producers Club in Theaters on May 12 at 4 p.m.
It's an aptly titled documentary and, yes, for those who know the Los Angeles native, "IN YOUR FACE" is not without Zloz blurting fuck and goddamn in a fair amount of scenes.
"It's a million percent of a hundred percent me," Zlozower said of the film.
He added, "I didn't try to impress anybody because I don't personally care what anybody fucking thinks about me anyway. I know what I do and I know what I've accomplished in my life, so you either like me or you don't like me and I'm a pretty blunt guy.
"I've gotten in a lot of entertainers faces before and had to ream them new assholes."
Over the past 50 years, Zlozower has not only photographed everyone from The Rolling Stones and Led Zeppelin to Van Halen and Guns N Roses, but those iconic images and others – David Bowie, Michael Jackson, AC-DC, Motley Crue, Ratt, Poison, Frank Zappa, and Tom Waits – have established him as one of the greatest music photographers of all-time.
His photos have been featured on more than 800 magazine covers and too many album covers to name them all.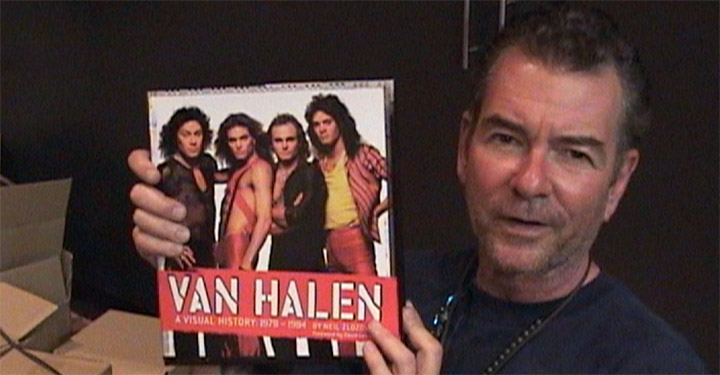 He's released five photo books – "Van Halen: A Visual History 1978-1984," "Motley Crue: A Visual History 1983-1990," "Fuck You: Rock and Roll Portraits," "Six-String Heroes" and "Eddie Van Halen" – and for a short time he hosted an internet-based talk show, "The Zloz Hour."
"IN YOUR FACE" features interviews and scenes with Zakk Wylde, Paul Stanley, Slash, Chad Smith, Michael Anthony, John 5, Stephen Pearcy, Steve Vai, Henry Rollins, Joe Satriani, Scott Ian and Frank Bello.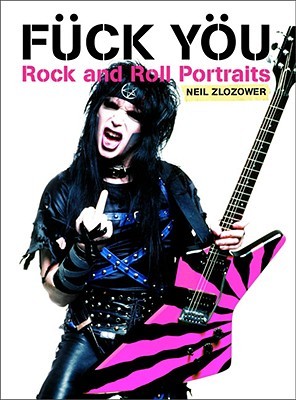 "I made sure that when (Declan Maynes) was doing the interviews that I was not there," Zlozower said. "I didn't want to influence what people had to say. You know, if I'm standing there, 'Oh yeah, Neil is a legendary photographer. He's the greatest rock photographer.' I didn't want to hear that. I want to hear, 'The guy's a lunatic. He's outta control' and that's pretty much what you get in the documentary."
Zlozower explained the attitude toward sex is a little different in Europe, especially with everything happening in America over the past few years, so he described the original version of "IN YOUR FACE" as "pretty prehistoric."
Early-on in the editing process, he and Maynes were convinced to cut a scene Zlozower described as involving "the salad bowl and the magic wand."
More production notes, commercial trailers and information regarding film festivals and screenings is available at www.rattlesnakeproductions.com.
According to the film's synopsis, the 92-minute documentary utilizes Zlozower's "unique communication skills" to capture his "daily activities … work in the studio, plus a behind the scenes look at his private life," which is "well documented and collaborated by friends, family, colleagues and the stars themselves."
Zlozower said, "It's an amusing documentary."
One of the funnier scenes is the juxtaposition of Michael Anthony describing a drunken photoshoot with Zlozower and a former assistant adamantly stating he never drank on the job. She also stated he was always professional even though Anthony recalled Zlozower was so "toasty" he forgot to load film in his camera.
"There's a lot of great humor," Zlozower said. "If you could sit through that movie and not crack a smile or laugh, I'd be amazed."
While artists, longtime friends, ex-girlfriends and his ex-wife share stories of debauchery, much of Zlozower's personal scenes involve him and his collection of cars and motorcycles.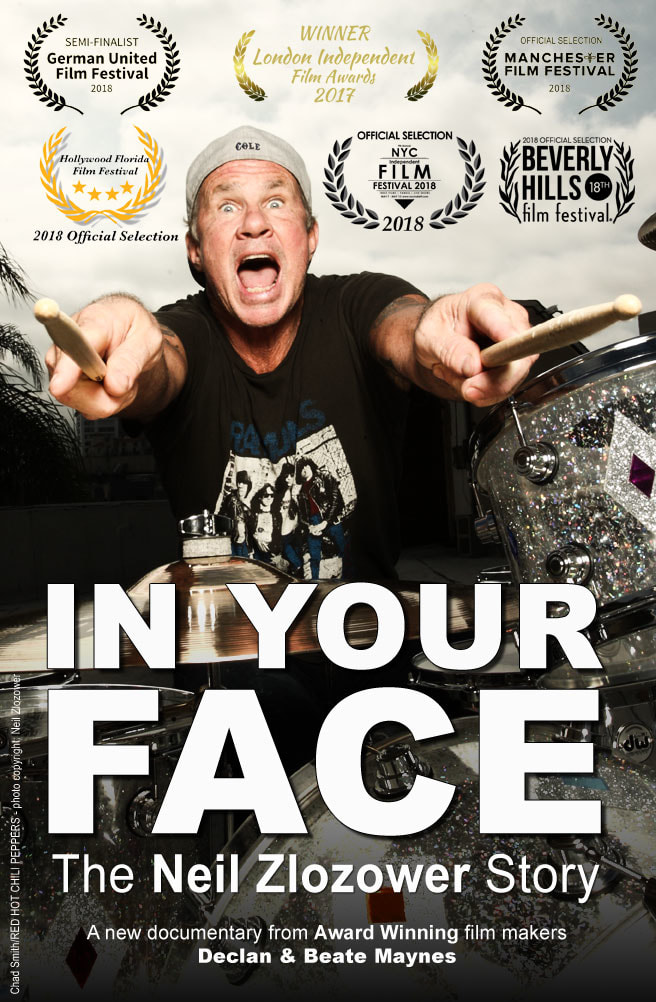 "It's sort of like mental therapy for me," he said. "It's relaxing.
"I've always been a detailed guy in my photos and everything like that, so when I work on motorcycles or cars, you know, I could spend hours and hours just getting into the little details and things like that. I'm not talking about cleaning and waxing and polishing aluminum and things like that. I'm talking about rebuilding carburetors or taking apart front hubs and, you know, arcing brake shoes and turning brake drums and things like that. It just, to me, it's mental therapy for my day to day existence on this planet."
Truth be told, Zlozower said he doesn't even remember the guy he once was.
These days, life is much different.
He arrives at his Hollywood studio by 8 a.m., scans slides from old photoshoots – during this interview, he was cleaning up shots from 1987 shoot with Bret Michaels – and adds them to his online photo archive at www.atlasicons.com, a photo agency he started with New York-based photographer Eddie Malluk.
Zlozower said he usually spends his lunch and, perhaps, part of the afternoon "working on a bike that I got a problem with," but he's typically back home sometime between 5 and 6:30 p.m.
He has dinner with his son. The two watch a movie – preferably something starring Steven Seagal, Jean-Claude Van Damme or Bruce Willis – and then he's in bed watching the news by 9 p.m.
"I'm old. I'm 63 and, like the girls say, 'The clock is a ticking,'" Zlozower said. "Right now, in my heart, I feel being a photographer, not just the rock and roll photographer, but any photographer in any profession is probably the most worthless, pathetic, unappreciated job that anybody on this planet could have.
"In the documentary, I said, 'Look, I can make more money going to the 7/11 and mopping the floor.' That was a little exaggerated."
Maybe so, but the newly released documentary is as in-your- face as the infamous photographer was in his younger.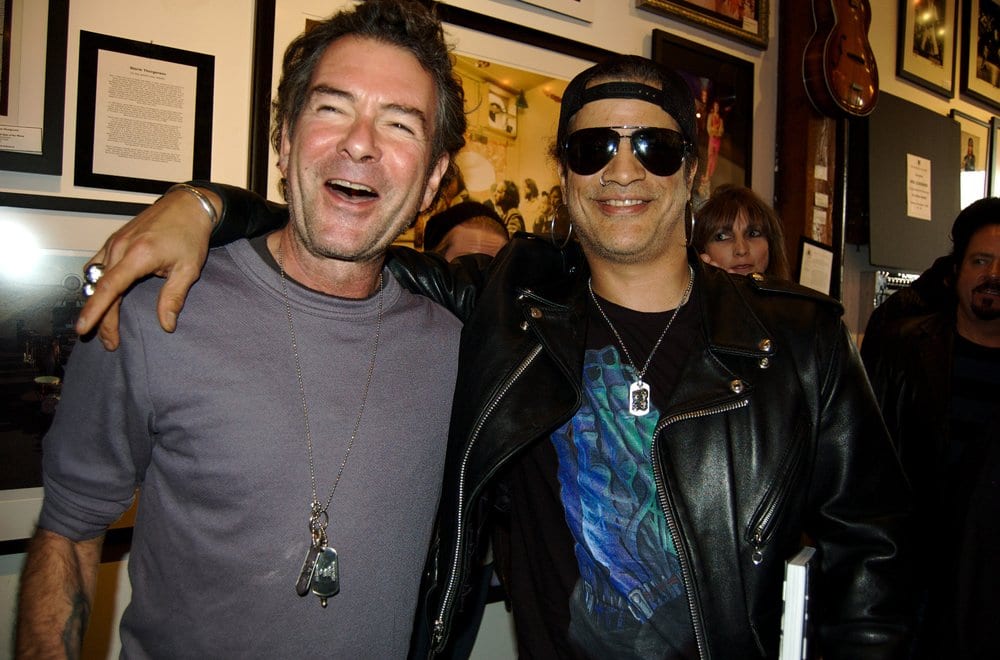 Zloz with Guns N' Roses guitarist Slash