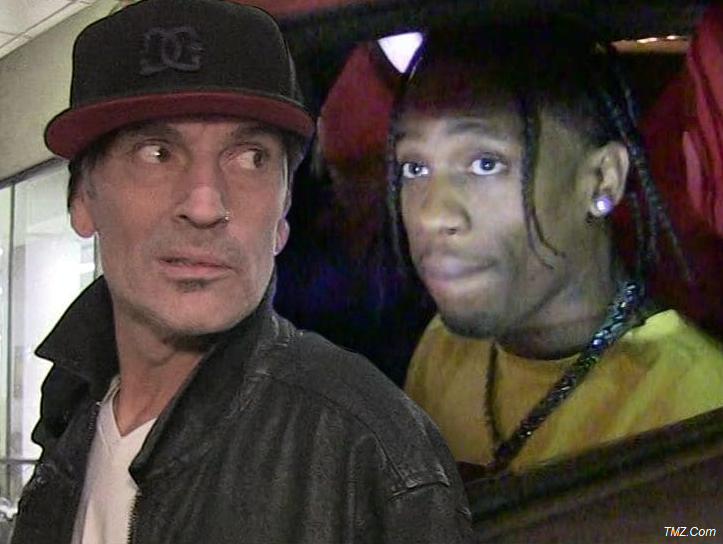 LOOP LIFT
Tommy Lee calls Rapper Travis Scott a 'f**king idiot' for stealing his Crucifly idea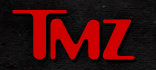 — Tommy Lee has unleashed an all-out assault on Travis Scott … accusing the rapper of jacking Tommy's famous 360-degree loop stage design.
Travis is in the middle of his Astroworld Tour — accompanied by baby mama Kylie Jennerand daughter Stormi — and during the show, there's a part where he straps into a chair like an amusement park ride and completes a 360-degree loop.
Back in 2011, Tommy also did a 360-degree loop, strapped into his drum set … and clearly saw a video of Travis' show Wednesday night. In a flurry of posts ripping Travis, Tommy says, "Just found out this f**king idiot @travisscott or someone on his team ripped off the 360 AND The Cruecifly! WTF!! Get an original idea bro …"
The Cruecifly was a floating structure over the crowd Tommy used to go over the audience. Travis also has something similar on Astroworld that was created to look like a roller coaster and takes him from one stage to another.
Tommy continued, "I get copying is a form of flattery, but this is just straight ripping off my sh*t." He also advised Travis to "lawyer up!"
Interestingly enough, Tommy was taken to court in 2014 over the 360-degree drum set by an engineer who accused him of stealing the idea. Lee won that case, ruling the drums were based on Tommy's original concept.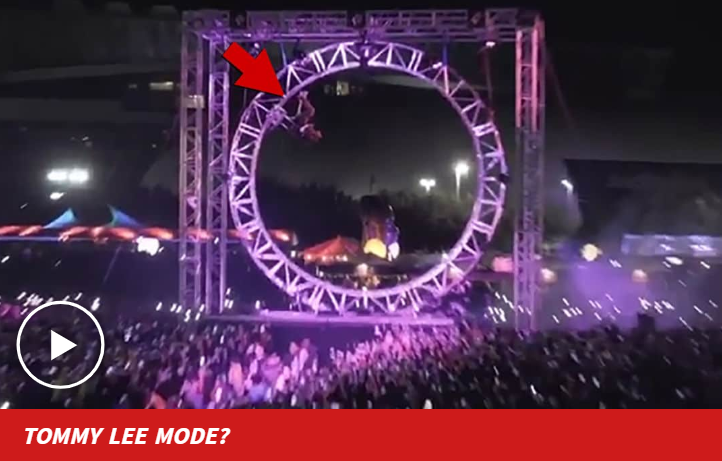 Above content courtesy of TMZ