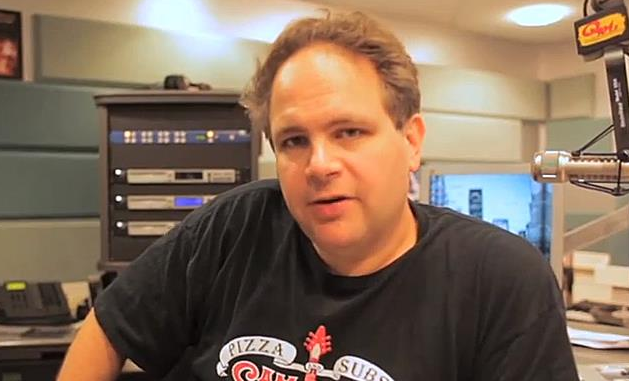 ME, MYSELF & I
Eddie Trunk intro at recent Kiss Expo, name drops himself 91 times in 7 minutes (Video)
YouTube — Who is Eddie Trunk?
For anyone who doesn't know, Eddie Trunk is the modern day Gerri Miller.
You all may remember Miller from her position as editor of Metal Edge in the magazine's hey day.
Miller was a huge supporter of the bands, and was everywhere including backstage at concerts, at NAMM, and was the genres biggest cheerleader.
Then she would take photos with all the rock stars and publish them throughout the magazine.
But in the last sveral years, it's Trunk who is the hairband/hard rock/80's era biggest cheerleader. And lets not forget he's a huge fan of Kiss and everything related.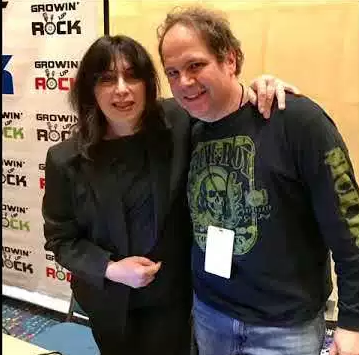 Trunk has been everywhere inlcuding hosting M3, Hair Nation Live, on a slew of radio shows care of Sirius/XM and on many of the Monster's Of Rock cruises.
He also is taking the backstage shots with all the rock stars looking like an oversized male groupie complete with tour t-shirts and limante in tow.
But it seems some fans are growing tired of Trunk.
Aside from his recent and continued bashing of Steel Panther which we covered again over the weekend.
Some bands and fans alike, are getting burned out on Trunk's "Me, Myself, and I" stories.
One online metal fan blogged; "This guy can't shut up about himself and steps all over the rock star he's interviewing."
In a recent video clip from the Kiss Expo in Atlanta, Trunk was a guest to do Q&A which started with his own introduction to the crowd.
The video is just over an hour long, and Trunk's intro (of himself) is roughly 7 minutes.
Inside that 7 minute window, Trunk talks about himself using words like; me, my, I, I'm, I'll, I've, his name Eddie Trunk and his show name Trunk Nation a total of 91 times.
We broke some of these counts down here for you below.
I = 49 times
Me = 12 times
I'm = 7 times
My = 6 times
We = 11 times
In related subject matter we grabbed The Classic Metal Show's "The Delusion Of Eddie Trunk" episode from 2016.
Co-Hosted by Wendell Neeley and Chris Akin, The Classic Metal Show has touched on the Trunk topic several times.
Their podcast below the guys give their thoughts of Trunk's "Me, me, me, I, I, I" talk.
These guys don't mince words and in a nutshell take Eddie to task and thensome using some choice words.
They also grab clips from Trunk's shows, and at some point Trunk compares himself to Howard Stern.
For your listening pleasure we've added the recent Kiss expo self-absorbed intro, and The Classic Metal Show below.