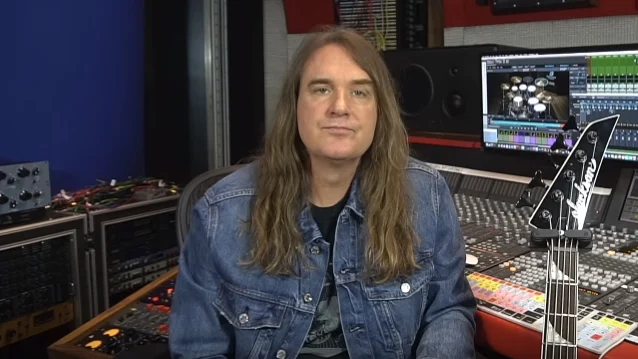 Blabbermouth — Former MEGADETH bassist David Ellefson says that he is pursuing "revenge pornography" charges against the person who leaked his private messages and videos of his interactions with a woman who is not his wife.
MEGADETH fired Ellefson on Monday (May 24), two weeks after sexually tinged messages and explicit video footage involving him were posted on Twitter. The longtime MEGADETH member later released a statement on Instagram denying all social media chatter that he "groomed" an underage fan.
Ellefson's statement was accompanied by a screenshot of a social media post from the woman involved, who denied any suggestions that she was underage at the time. The woman also revealed she recorded the intimate moments and shared them with a friend without Ellefson's permission, calling herself "naïve" for doing so and claiming that the contact between her and the musician was "all consensual and all online." She also called assumptions that she was "groomed" by Ellefson "misinformation".
Earlier today, Ellefson released the following statement: "Recently, a very private video was illegally posted on the internet and false allegations were made against me. The actions in the video were between two consenting adults and were recorded without my knowledge. I am working with Scottsdale Police Department in their investigation into charges regarding revenge pornography to be filed against the person who posted this video. Also, my lawyers are preparing a defamation lawsuit to be filed against this person. This person will be prosecuted to the fullest extent of the law.
"I am taking this time to be with my family. I wish my bandmates the best with their upcoming tour."


Read the Full story at Blabbermouth