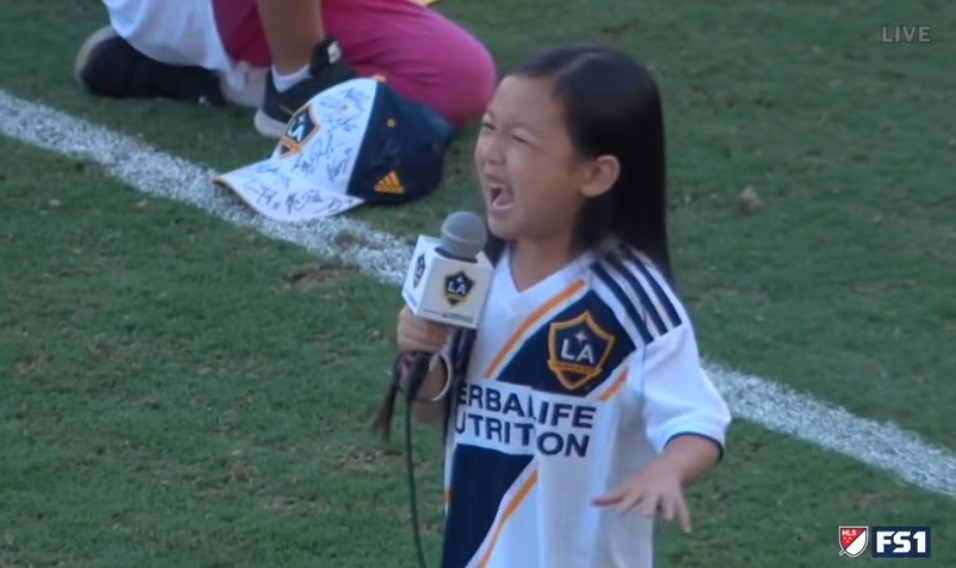 METAL POWER
7 year old Malea Emma crushes the National Anthem with Soaring Notes and Metal Growl
LOS ANGELES, California — Jim Gillette who?
Look out Heavy Metal screamers and Nitro tribute bands.
There's a new kid in town and her name is Malea Emma.
7 year old Emma sang The National Anthem over the weekend at an L.A. Galaxy game.
To say she crushed it, is an understatement.
And unlike most young kid singers, who can hit those highs – she also drops into a Heavy Metal growl along the way.
Watch the video below…and be amazed.