NEW VIDEO! 
Bobby Blotzer booed by small Houston crowd, replies with; "F!?k You" flips the crowd off, and then adds; "Miranda Lambert, that's my F!?king Bit?h"
New Video & Audio below!
Bobby Blotzer pictured flipping off the Houston crowd and telling them; "Fu?k You!"
HOUSTON, Texas — Original Ratt drummer Bobby Blotzer found himself in an awkward posiion at a recent show in Houston Texas.
Bobby Blotzer and his version of the band Ratt played to a smaller than usual crowd says the drummer and at some points he found himself being booed by concert goers.
The drummer took the lead microphone and stepped from behind his kit to address the crowd at the "Proof Rooftop Lounge" on October 12th 2016.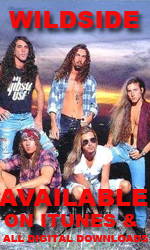 "What's up? You guys, really? Are you fu!?ing representing Texas motherfu!?er?" as some fans cheer and others boo.
Blotzer than tells the crowd that the band will go to Florida and he knows they will be "Itching a little more harder than ya'll are" and the crowd answers with some louder booing.
Blotzer comes back with; "Let's get this sh?t going, Fu!? you" which is followed by a cascade of booing from the crowd.
At the 23 second mark Blotzer blurts out to the crowd; "Jesus Fu!?king Christ I lived here."

Amidst a mix of cheers and booing at the 35 second mark Blotzer boldy shouts; "Fu!? you."
Some fans cheered the drummer as he ranted about all things related to the band, it's lineup of players and even presedential candidate Hillary Clinton gets dissed by the drummer.
The lone original member of Ratt playing in his own version of the band then tells the crowd; "I wanna say hi, ya'll remember me, anybody?" to which some fans yell out "Yeah."
Blotzer asks the crowd multiple times and even admits he's fishing; "What's my name? What's my motherfu!?ing name?"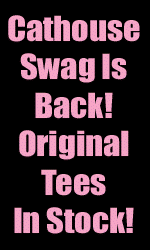 Blotzer continues as he tells crowd it's his 60th show with this version of Ratt, and adds; "The other old school class of '84 motherfu!?ers don't wanna come out. That's their problem man. I am bringing Ratt out here, because I love Ratt. I am 35 years, this year in Ratt. I am proud to say that."
At some point Blotzer states; "I'm not gonna sh?t talk anybody" and immediately blurts out "Stephen Pearcy" as a follow up.
The band has continued to perform even though there has been a revolving door of players.
Blotzer has kept singer Joshua Alan on board since he recruited him from the Las Vegas based cover band Sin City Sinners in the spring of 2015.
Along the way the band has featured bassists Scott Griffin (Ex L.A. Guns), Robbie Crane (Black Star Riders) and Todd Kerns (Slash's Conspirators). All have since departed the group.
The band has had several guitarists including former Sin City Sinners members Nicholas "Blaze" Baum and Doc Ellis. Both of whom exited the band within days of each other.
The current axe lineup for Bobby Blotzer's Ratt are lead guitarist Mitch Perry (Ex Lita Ford), rythym player Stacey Blades (Ex L.A. Guns, Angels In Vein) and bassist Brad Lang (Ex Y&T).
Blotzer by all accounts takes the stage each night and addresses the crowd.
On this night in Houston Blotzer did drop some shocking comments including telling the fans; "This is like a small crowd for Ratt, but we're doing huge sh?t We played with Miranda Lambert, and that's my fu!?ing bit?h right now, old man get your eyes off her. I met her, she was awesome. We played up in Sturgis, you all know where Sturgis is at? Yeah, it was killer, killer man. She, ah, I got to hang out, you wanna see some pictures, maybe in the bad, (laughing) I got some pictures."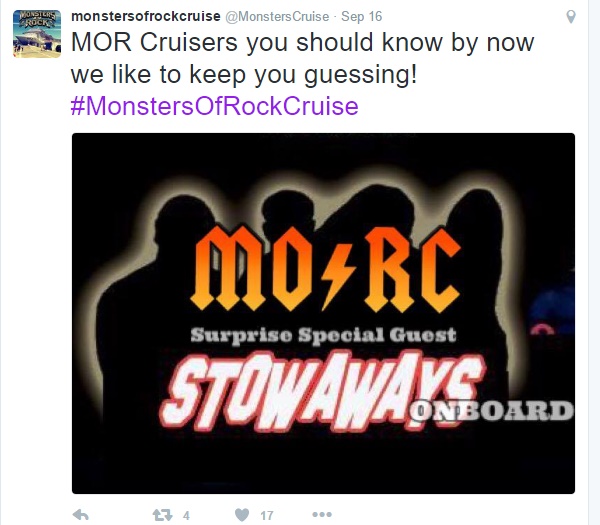 Then Blotzer tells the crowd he came out to say hi and wanted to give them a little one-on-one love.
In other Ratt related news, The Stowaways played the send-off show on the recent West Coast Monsters of Rock cruise on Saturday October 1st 2016 in San Pedro California.
The band was teased for several weeks online with tweets from @MonstersOfRockCruise with tweets reading; "You should know by now" promoting the special event.
The tweets even included a shadowed image of a rock band (pictured).
The event turned out to be a full set of Ratt tunes sung by the band's classic voice Stephen Pearcy.
The surprise performance also included original Ratt members Warren DeMartini (lead guitar) and Juan Croucier (bass) along with Carlos Cavazo (guitars) and Jimmy DeGrasso (drums).
Oddly this is the same lineup that toured Southern California in early 2014 when Blotzer was unable to perform due to injury.
One can only imagine there is much more to come from all sides of the Ratt world.
Stay tuned….
Is it okay for #BobbyBlotzer to give fans the finger & shout at them; "F!?k You"? Please share and support our cool @MetalSludge polls! 😉

— Metal Sludge (@MetalSludge) October 18, 2016