NIGHTMARE OR MAYHEM
Every Mother's Nightmare singer Rick Ruhl sits down with Metal Babe Mayhem's Alison 'Metalbabe' Cohen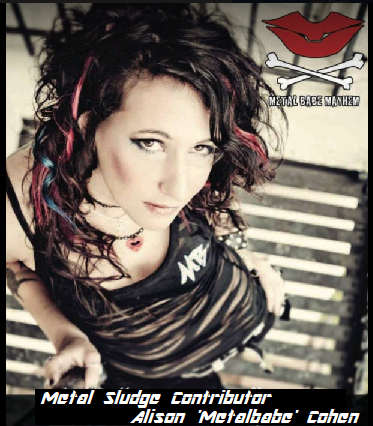 Metal Babe Mayhem — Being a long-time EMN (Every Mother's Nightmare) fan, and having seen them perform half a dozen times coast to coast, it was nice to have the opportunity to sit down with front-man and lead vocalist Rick Ruhl for an official interview.
The band has been doing shows in support of their latest release on HighVol Music, 2017's full-length album 'Grind,' and is prepping to embark on quite a few U.S. dates starting May 1st.
One of the things I love most about EMN is that they aren't afraid to play their new music and are combining quite a few songs from 'Grind' into their live shows, along with the classic EMN songs fans know and love, and of course their "staple" cover song "Long Haired Country Boy."
I hope you enjoy this interview as much as I enjoyed doing it. If you haven't already, please pick up a copy of their latest album 'Grind,' and catch them at a show near you.
Watch and listen to Metal Babe Mayhem's interview with Rick Ruhl of Every Mother's Nightare below.
Find the band, and their related companies on social networks listed below.
Every Mother's Nightmare @ WebSite – Facebook – Twitter – Tour Dates – YouTube – iTunes –
Metal Babe Mayhem @ WebSite – Facebook – Twitter – Instagram – Stores  – YouTube –
HighVol Music @ WebSite – Twitter – Facebook – Instagram – Store –