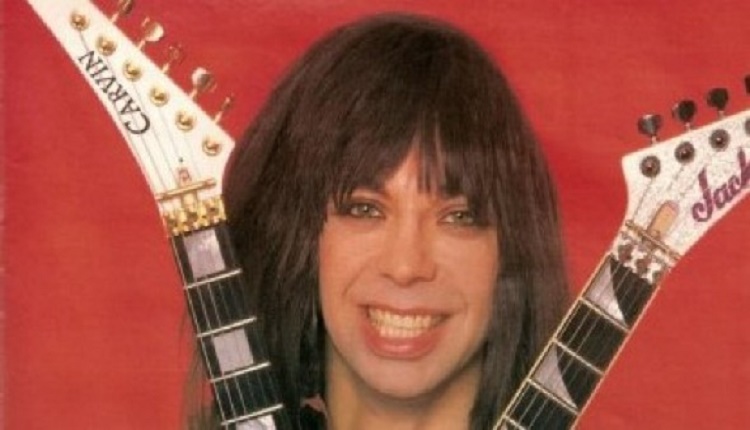 NO SYSTEMS GO
Vinnie Vincent's latest comeback Speedball Jamm appears to be canceled
Blabbermouth — Former KISS guitarist Vinnie Vincent's performance at the "Speedballjamm", which was scheduled to take place next month at the S.I.R. Soundstage in Nashville, Tennessee, is no longer being advertised on his web site.
The "Appearances" section of VinnieVincent.com contains no mention of the June 7 event, but includes the following message: "Come see the legendary Vinnie Vincent in person! Vinnie will be appearing at a variety of events for musical performances, meet and greets, autograph sessions, photo ops, and more! Check the listings below for an appearance in your area!"
Vincent's "Speedballjamm" appearance was being billed as an intimate event, with only 60 VIP tickets being made available at the cost of $300 per ticket. The performance was supposed to see Vincent backed by his handpicked musicians, Mike Weeks and Chuck White.
Less than a week ago, fans reported via social media that fewer than a dozen tickets had been sold for the "Speedballjamm".
A representative for S.I.R. confirmed to Ultimate Classic Rock that the show won't be happening at the venue, explaining that it had been pulled from the schedule this morning and that its only involvement with the event was to rent the space to Vincent.
Earlier in the year, Vinnie canceled his original comeback concerts. which were supposed to take place February 8 and February 9 in Nashville, due to a dispute with the promoter.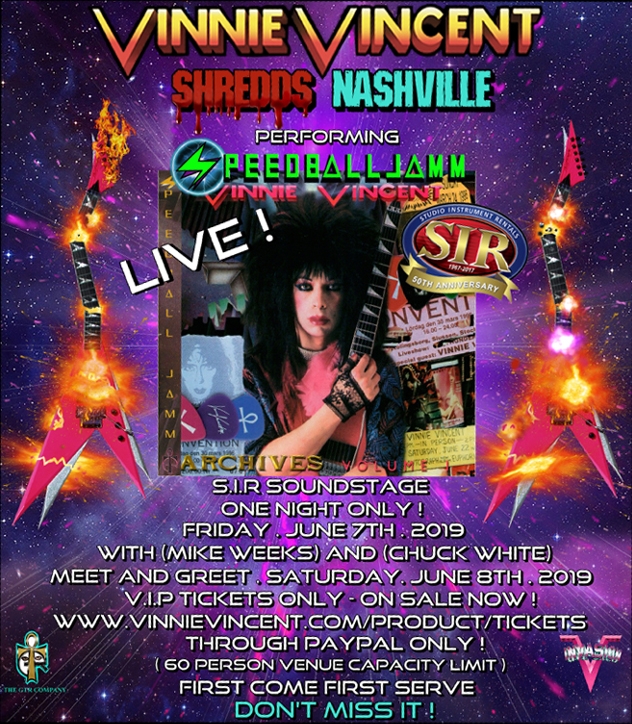 Read the full story at Blabbermouth