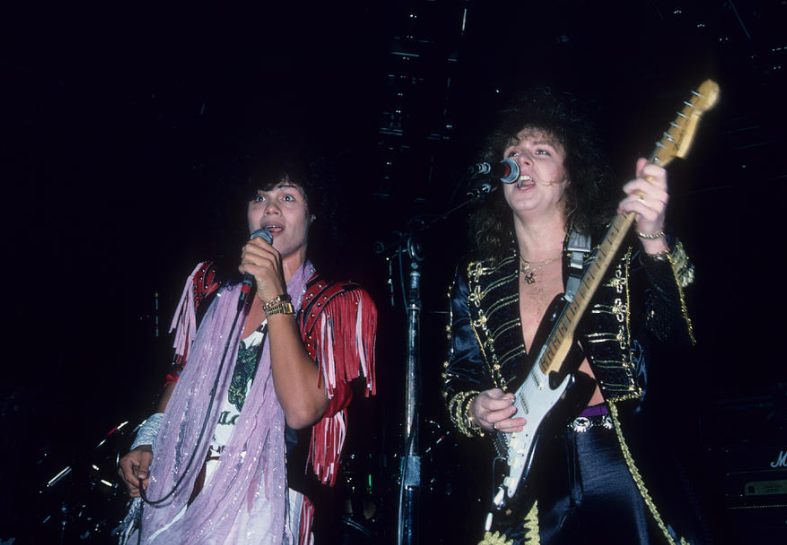 OH NO YOU DIDN'T
Jeff Scott Soto throws some Puerto Rican shade at Sing-vay Malmsteen
Shade Thrower —  Rock singer and all around good guy Jeff Scott Soto recently unloaded on Ynqwie Malmsteen.
Soto is best known for, well…. several things.
Way back before Spotify he fronted the original Yngwie Malmsteen's Rising Force band when he was just 19 years old.
He was also the vocalist for the first 2 Malmsteen releases and is a co-writer on "Ill See The Light" one of Malmsteen's biggest hits to date.
He also filled in the vacant vocal slot in Journey post-Steve Perry pre-Arnel Pineda in 2006-2007.
In between the Malmsteen and Journey stints he has a double fistful of other respectable gigs. Soto has kept his name in the mix for 3 decades.
Yngwie Malmsteen has kept his name out there as well as a world-class musician and is no stranger to anyone in rock music. He is best known for his speedy licks, and of course, being a jerk.
After a recent article was posted about the Swedish axe-slinger, he took shots at several vocalists who he had previously worked with.
The list included Soto, along with 1-time Judas Priest frontman Tim "Ripper" Owens and iconic singer Joe Lynn Turner.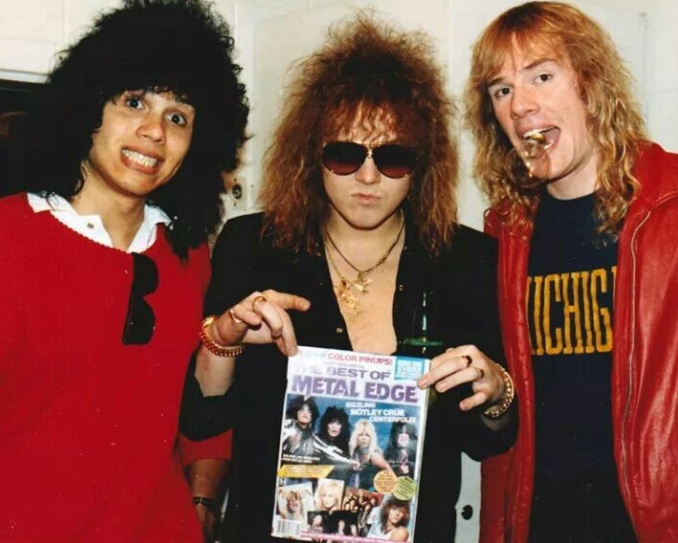 Blabbermouth writes: Malmsteen on whether he has considered working with singers like Jeff Scott Soto, Joe Lynn Turner and Tim "Ripper" Owens again on an album or a tour.
Inset photo Jeff Scott Soto, Yngwie Malmsteen and Anders Johansson circa 1985
Yngwie: "Actually, no, I have not, because I found myself very much… I'm very comfortable singing myself, first of all. Secondly, there's a certain disconnect when you write the song and you have someone else sing it for you. And it's kind of like a fakeness about it. I always wrote everything — I wrote all the lyrics, I wrote all the melodies, everything; it's just somebody else sung it. And to me, the singer is nothing else than a different… like a bass player or a keyboard player — they're not more important than any other musician. And they, unfortunately, seem to think that they are. And I've kind of had it with their sort of… self-absorbed sort of way, and I'm very much against it. No. I don't like that. I don't like any of those people, and I don't like to do anything with them ever again."
Soto spoke out in a Facebook post calling the guitarist 'Sing-vay', and writes: "This is a fabulous statement, oh my! Can't say I blame him, his vocal prowess has increased .05fold the past two decades! Why would he want to work with horrible hacks like myself, Ripper or Joe…and deal with our egos…like wanting to hear ourselves onstage within the cavalcade of Marshall's, or getting our measly salaries on time (or at all)."

Malmsteen has a history of dissing other players, and past band members so it's refreshing to see Soto throw some daggers right back.
Soto continues with; "On a side note, I wrote more than 3/4 of the lyrics and 1/2 melodies for I'll See The Light Tonight, all of the lyrics for Caught In The Middle and Don't Let It End (he wrote the title and got 50% of authorship) and all off On The Run Again (title included). So much for writing EVERYTHING but you must admit, a Puerto Rican 'faking' the praises about a Viking was pretty convincing no?"

Metal Sludge looked at some old archived classic interviews and we've unearthed our 20 Questions with Jeff Scott Soto from 2004.  Enjoy it.
See the original Yngwie Malmsteen story on Blabbermouth
ADS