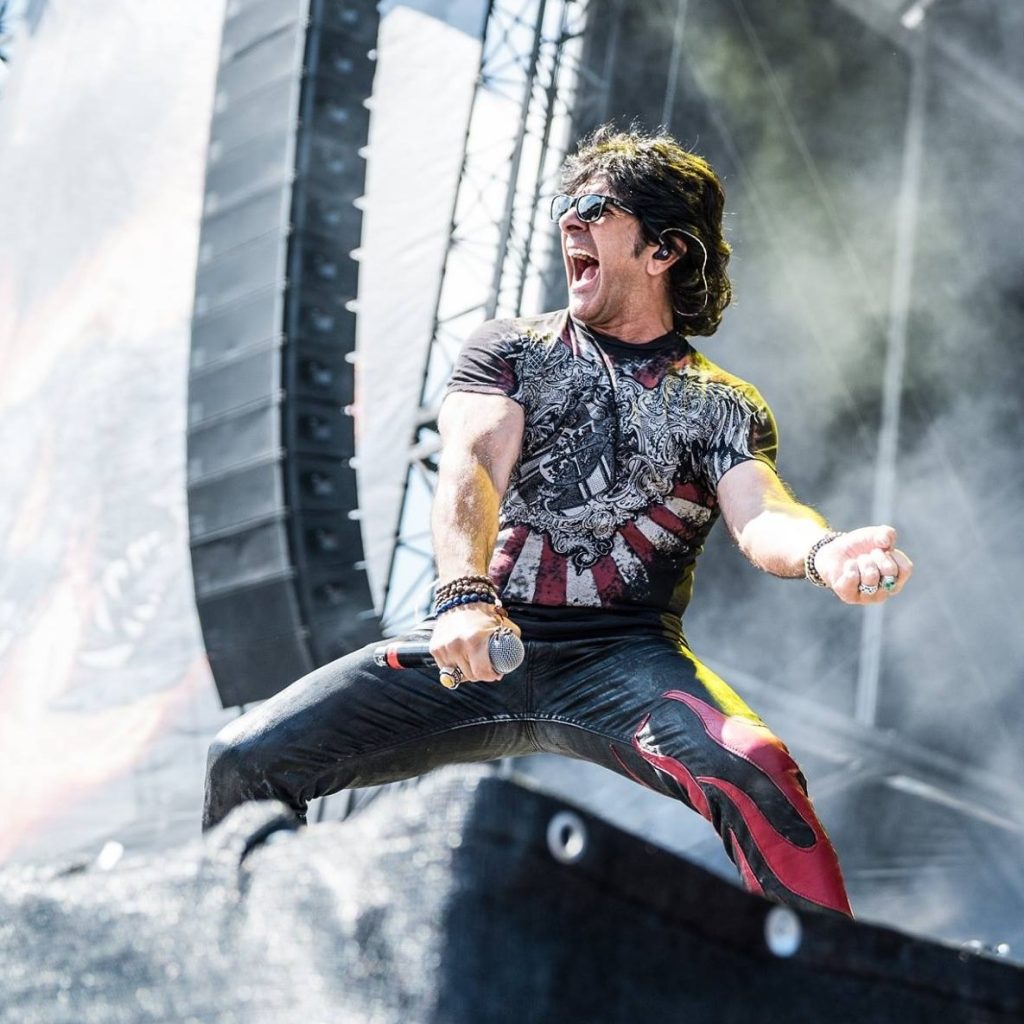 "I keep seeing all these beautiful women and I'm like 'Oh, my God, these girls are gorgeous. They're all so tall and so beautiful in America. So I went to a bar called The Rage and I'm talking to this girl, and she had a really deep voice. I'm like 'Wow, that's a really deep voice' and she was like six foot-one or six feet-two. I'm like 'My God. I'm so short, It's never going to happen'. And someone came to me and said, 'Do you know these are boys dressed as women?' and I'm like 'No. I did not'." — Terry Ilous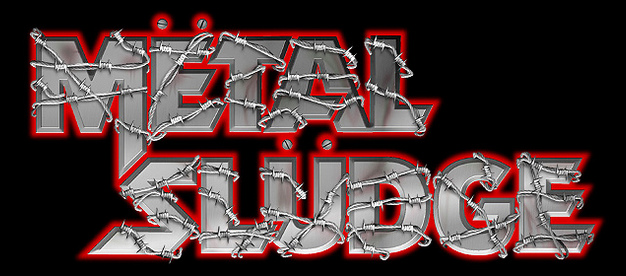 Metal Sludge — In a brand new interview with Todd Newton of the Big Music Geek website, the voice of XYZ Terry Ilous talks about some of his history in music.

Ilous who migrated to the U.S. from France in the early 80's has made an impact with his band XYZ and as a solo artist over the years.

The French born frontman also fronted Great White for 9 years (2010-2018) and released 3 records with the group.

Ilous talked about an array of subjects including XYZ, his time in Great White, solo releases and more.

We've grabbed a few of the questions and answers from Big Geek Music and shared them below.

————————————————–
Big Geek Music: When you'd initially re-located to the US, did you find it hard to adjust to a drastically 'different lifestyle'?
Terry Ilous: "Oh God! Are you kidding? …First of all, America is a total culture shock compared to France, Italy and Spain. But Los Angeles itself at the time was so wild. When I first came to Los Angeles, I remember I arrived in October during Halloween. I was living in Santa Monica in West Hollywood at the time, which at the time was a really well-known gay neighborhood. I was twenty-one or twenty-two when I arrived in Los Angeles, and I went to Santa Monica Boulevard to see the parade. It was a big parade, and I'm looking at all these people like 'Wow. It's pretty wild here'. I keep seeing all these beautiful women and I'm like 'Oh, my God, these girls are gorgeous. They're all so tall and so beautiful in America. So I went to a bar called The Rage and I'm talking to this girl, and she had a really deep voice. I'm like 'Wow, that's a really deep voice' and she was like six foot-one or six feet-two. I'm like 'My God. I'm so short, It's never going to happen'. And someone came to me and said, 'Do you know these are boys dressed as women?' and I'm like 'No. I did not', so that was a shock because, in Europe, we don't have that. I mean, we have gays, of course, and I have gay friends and I have no problem with any of it, but we never had an actual parade. We never had any of that stuff, so it was a serious culture shock. And then going to the Sunset Strip in the '80'… Oh my God, all those Rock And Roll girls, the clubs like The Rainbow and The Roxy. I couldn't even believe it. I said 'Wow, welcome to America. I really love this country'."
Big Geek Music: At what point did you realize things were coming to an end? Was there a specific incident or situation that made you think 'Hmm, something isn't quite right' or was it all part of the overall change in the musical climate?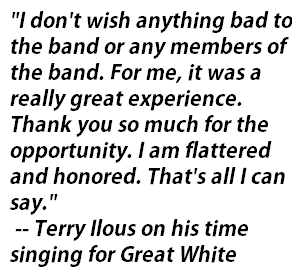 Terry Ilous: "Enigma Records sold us to Capitol Records and that was a problem for us. …Yes, we moved onto a big label, but we were so comfortable with Enigma. Everyone at Enigma Records was so wonderful. We loved our PR there. We were so comfortable over there. And we were a big fish in a small pond, so we were big time over there. When we joined Capitol Records, we were almost immediately lost. We were lost because they had so many other great bands. All these bigger bands that sold millions of albums, which was way more than us. At the same time, Capitol Records had a undergone a change of regime and said 'No, we don't want to do that kind of music anymore. No '80's Rock. We want to do Nirvana type of music'. …Even when we were still working on the second album (Hungry, 1991), we already knew that things wouldn't be too good for us. We had that vibe. Our manager said 'It's going to be a tough one', so we released the album and it sold about two hundred and fifty thousand copies within a few weeks. It had actually done very well. We were like 'Oh, my God! A quarter of a million', but the label said 'Yeah, it's pretty good, but we're still going to drop you guys' and we got dropped just like that. When we asked why, they said 'Because we don't believe in that kind of music anymore', so that was it. We were on tour when we got word. …We received a phone call and they said 'You're fired', and that was all."
Big Geek Music: In hindsight, how do you look back on your time with Great White? Regardless of how things came to 'an end' on a professional level, both Elation (2012) and Full Circle (2017) are worthy of the Great White moniker.
Terry Ilous: "Great White was such a great opportunity for me. I'm very grateful for the fact that they called me and asked me to join the band. It was all very positive and I don't have any regrets at all. It was a great thing and I thank the band for the opportunity. I was with them for nine years and five hundred and sixty shows, most of which were sold out. I did very well with those three albums, but they wanted something else and I also wanted to do something else. They were looking for a different sound or different look, as they say. Whatever. They are happy and I'm happy and that's all that matters. I have no hard feelings whatsoever. Things happen. It happens to a lot of great singers. Lots of great musicians lose their gig, but you just cannot dwell on the past. You have to move forward and just say 'All right, what's it for me now? What do I have to do to continue working?'. I'd realized that I had a good name, so I decided to go back to what I've been doing before, which was voice-over work. I went back to voice-over, doing jingles and then releasing songs. And I'm a happy guy. I have no regrets. I wish the band the very best. No hard feelings. I moved on. I mean, honestly, I moved on. I don't know what they're up to. I have no idea. I don't wish anything bad to the band or any members of the band. For me, it was a really great experience. Thank you so much for the opportunity. I am flattered and honored. That's all I can say."


Check out the full interview HERE at Big Geek Music.


Terry Ilous @ Website – Facebook – Instagram – Twitter – YouTube – Store –