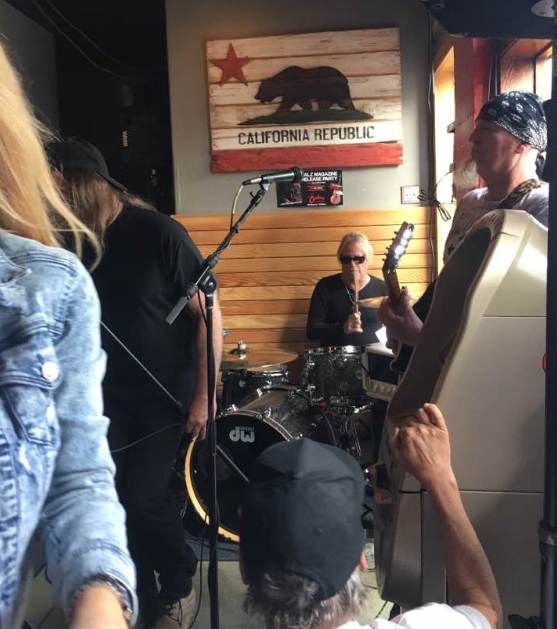 OUT OF THE CANTINA
Bobby Blotzer jams Ratt classic with Ex-Quiet Riot singer Seann Nicols at So. Calif. taco shop
CARLSBAD, California — Over the weekend Bobby Blotzer jammed at the Mas Fina Cantina taco shop in Carlsbad California.
On hand were a few other name musicians including Ex-Quiet Riot singer Seann Nicols (aka Sheldon Tarsha Ex- Adler's Appetite) and Leatherwolf singer Michael Olivieri.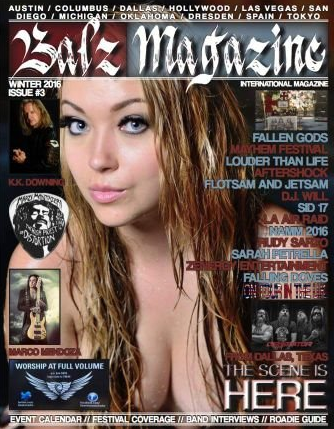 The eatery was promoting an event for a Balz Magazine release party on Sunday March 5th 2017.
Blotzer and Nicols jammed together with a bassist and 2 guitarists, none of which have been identified as of press time.
Clearly they have not identitified the correct guitar parts of the Ratt song either. (see and hear video clip below)
The video has surfaced from the afternoon concert and it further fuels Metal Sludge's story about Blotzer hiring Nicols.
The former Quiet Riot frontman who was just fired from the group last week, is already being touted as the new Bobby Blotzer's Ratt band's lead voice.
This according to a Metal Sludge source.
The Classic Metal Show has now shared that video clip of the pair jamming Ratt's mega-hit "Round N' Round" to a bustling lunch crowd.
That source is claiming that Nicols will indeed be the new voice in Blotzer's version of Ratt. And that the group – which first originated as Bobby Blotzer's Ratt Experience – will still appear in concert on Saturday March 18th in Fort Yates North Dakota.
The event also features 80's rockers Firehouse as support will take place at "Prairie Knights Casino".
According to the casino's official website the event is still listed with tickets on sale.
A social network account by one concert goer noted "seann nicols of quiet riot" and "Bobby Blotzer of ratt" even though some public records would refer to them as both ex-members of those groups.
Stay tuned for more as this story develops, meanwhile, please take our poll below.
If you went to see #BobbyBlotzer's #Ratt in concert at a #TacoStand near you, what would you order for lunch? @rbltzr @RattLivesMatter

— Metal Sludge (@MetalSludge) March 7, 2017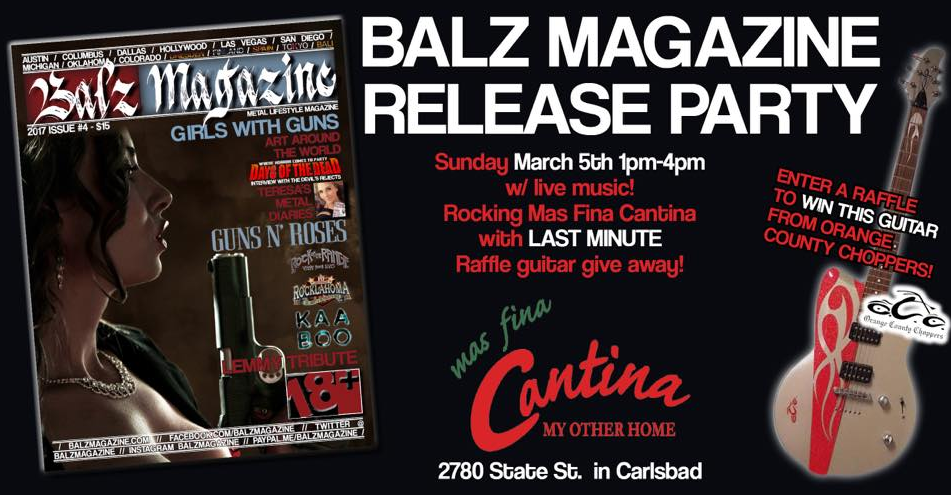 Mas Fina Cantina @ Facebook – Twitter
Balz Magazine @ WebSite – Facebook – Twitter