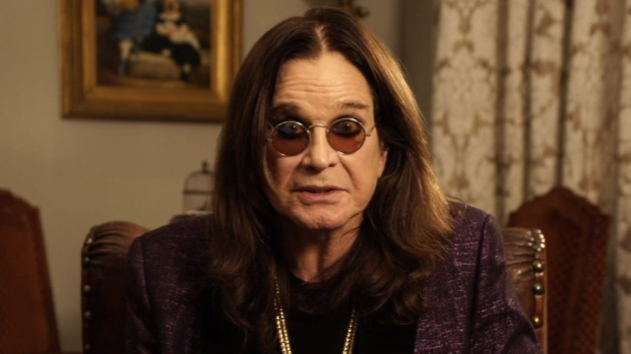 Ozzy admitted to Los Angeles area hospital, wife Sharon and son Jack rush to be by his side
The Blast — Ozzy Osbourne has been hospitalized as he recovers from the flu and things were bad enough that wife Sharon Osbourne and son Jack rushed to the hospital to be by his side.
Sharon shared the news on Twitter on Wednesday afternoon, writing, "As some of you may have heard, Ozzy was admitted to hospital following some complications from the flu."
She continued, "His doctors feel this is the best way to get him on a quicker road to recovery. Thanks to everyone for their concern and love."

According to our sources, Ozzy checked into Keck Hospital of USC on Monday. We're told Sharon and Jack showed up at the hospital with security in tow.
Shortly after arriving, our sources say Sharon left and returned a short time later with a suitcase and a blanket — a sure sign she planned to stay by Ozzy's side.
Sure enough, Sharon skipped Tuesday's episode of "The Talk."
Last week, Ozzy Osbourne announced that he was postponing the European leg of his tour with Judas Priest due to illness. He also postponed other shows due to the flu.
Read the full story at The Blast