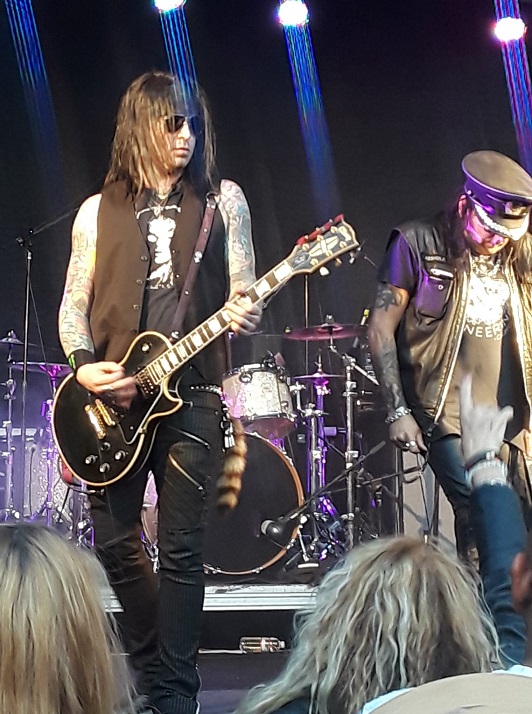 RAINBOWS N' WHISKY
Rainbow Bar & Grill celebrates spring parking lot party, as Zakk Wylde rocks the Whisky-A-Go-Go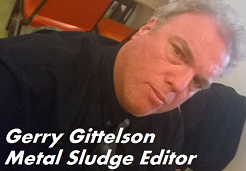 LOS ANGELES, Calif, USA — What a rock and roll Sunday night on the Sunset Strip, as the Rainbow Bar & Grill celebrated its 46th anniversary with a massive parking-lot party, followed by legendary Zakk Wylde performing a few doors down at the Whisky for the Rock N Roll Fantasy Camp concert.
Lynch Mob, Faster Pussycat, Rough Cutt and others performed on an outdoor stage at the Rainbow, as a crowd of about 1,000 rocked along while swilling $9 draft beer, pumping their fists and strutting their best leather.
Faster Pussycat brought the place down, as Taime Downs — the only original remaining — sang his ass off.
On an extended "Bathroom Wall," Faster Pussycat turned up the volume, as the ladies up front pushed their way forward.
"House of Pain," guitarists Ace Von Johnson was twisting our hearts with every twist of the strings, and drummer Chad Stewart was bashing away hard enough for the echo to stretch throughout all Hollywood.
"This is home, and we love coming home and playing for family," Stewart said. "(Late owner) Mario Maglieri and his family, they really are like family to us, too."
Johnson looked around.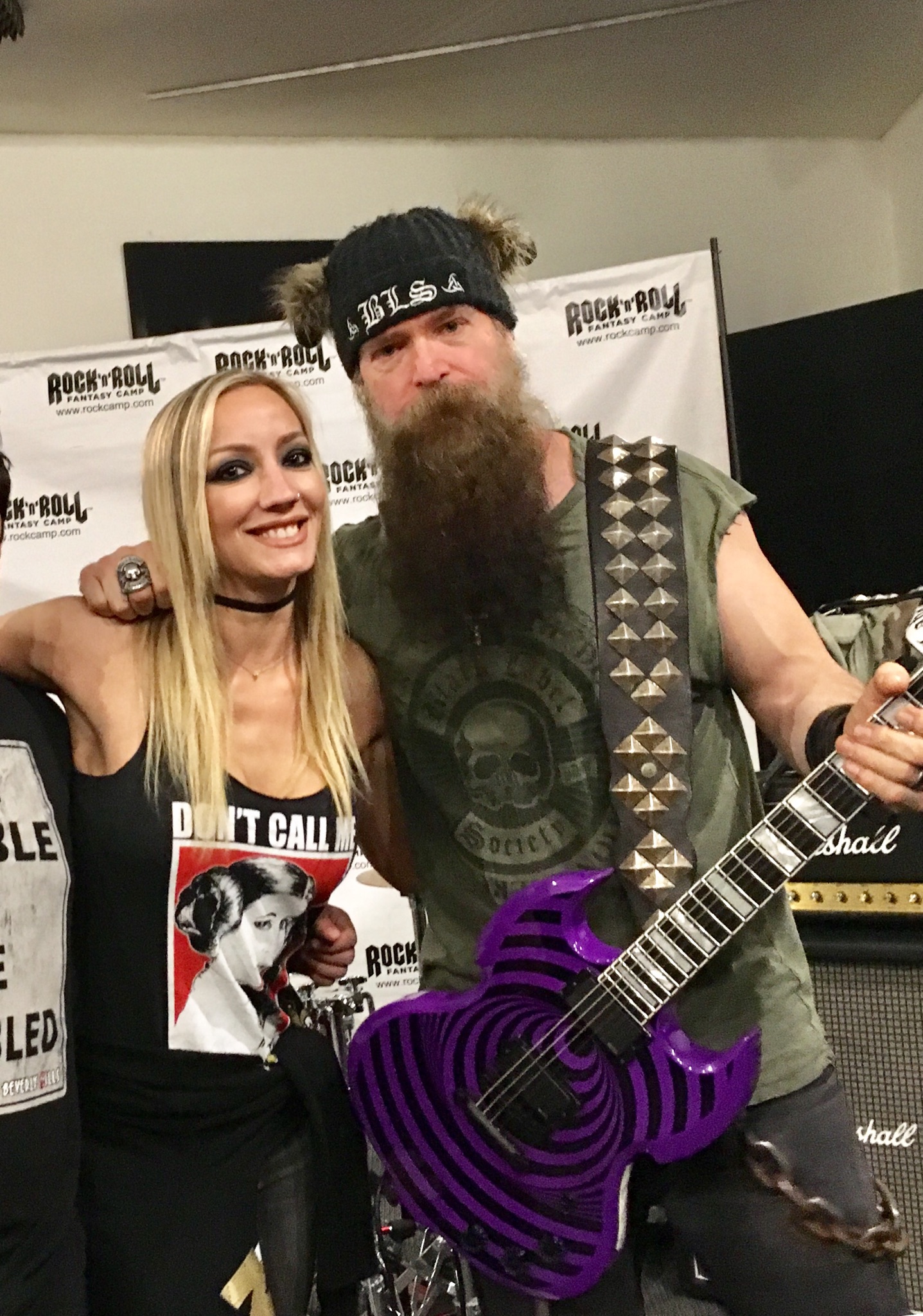 "Yeah I think I might have been here once or twice," he joked.
We were going back and forth up and down the Strip just like it was 1989.
At the Whisky, Wylde was jamming on stage with some young campers, the bearded guitarist ramping up the evening on "Crazy Train."
Brooke Alyea, a 16-year-old, was doing the singing, and her brother was a co-guitarist.
You know what? It wasn't half bad.
"Oh my god, Zakk Wylde is the sweetest man I've ever met. I loved it. There is so much history here at the Whisky, and it's just an incredible joy to be here," she said. "He and my brother soloing together, that was just incredible. I think it went really good."
Alice Cooper guitarist Nita Strauss and Cooper's former guitarist, Kane Roberts, also participated, along with former Scorpions drummer James Kottak and other top names.
"I've been working with these campers for four days, and it's really been a great experience," Kottak said.
David Fishof organized the Whisky event and also served as emcee.
Earlier at the Rainbow, Rough Cutt's performance was a highlight because the band just recently got together for a few high-profile gigs after a near 30-year hiatus.
Paul Shortino still has it as the band's lead vocalist, and the curly-haired Californian came through loud and clear on Rough Cutt's version of "Stars."
"It's a comeback vibe, you know," Rough Cutt guitarist Chris Hager said. "We're just having fun, doing things like playing the Monsters of Rock cruise, and maybe we'll release a few songs. But for right now, playing here at the world famous Rainbow, it doesn't get any better than that."F
Lynch Mob rose to the challenge of following Faster Pussycat on its own turf, and that ain't easy. Rhino Bucket, Holy Grail, Sergio Michel. Ninth Circle and Angeles also performed, as the event began at 2 p.m. and was well-crowded within a short time.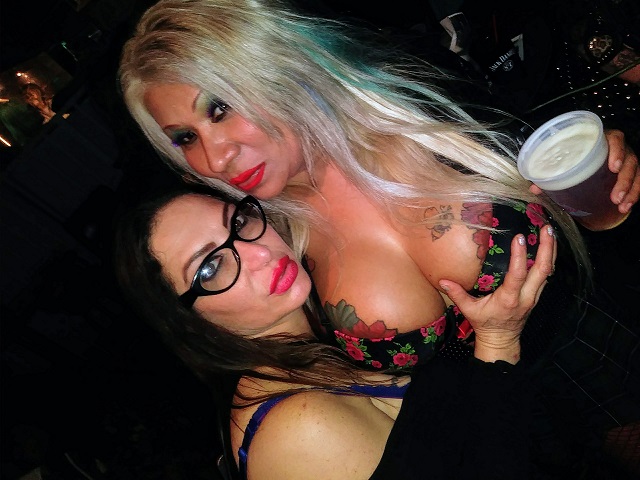 Girls Just Wanna Have Fun – At The Rainbow Bar & Grill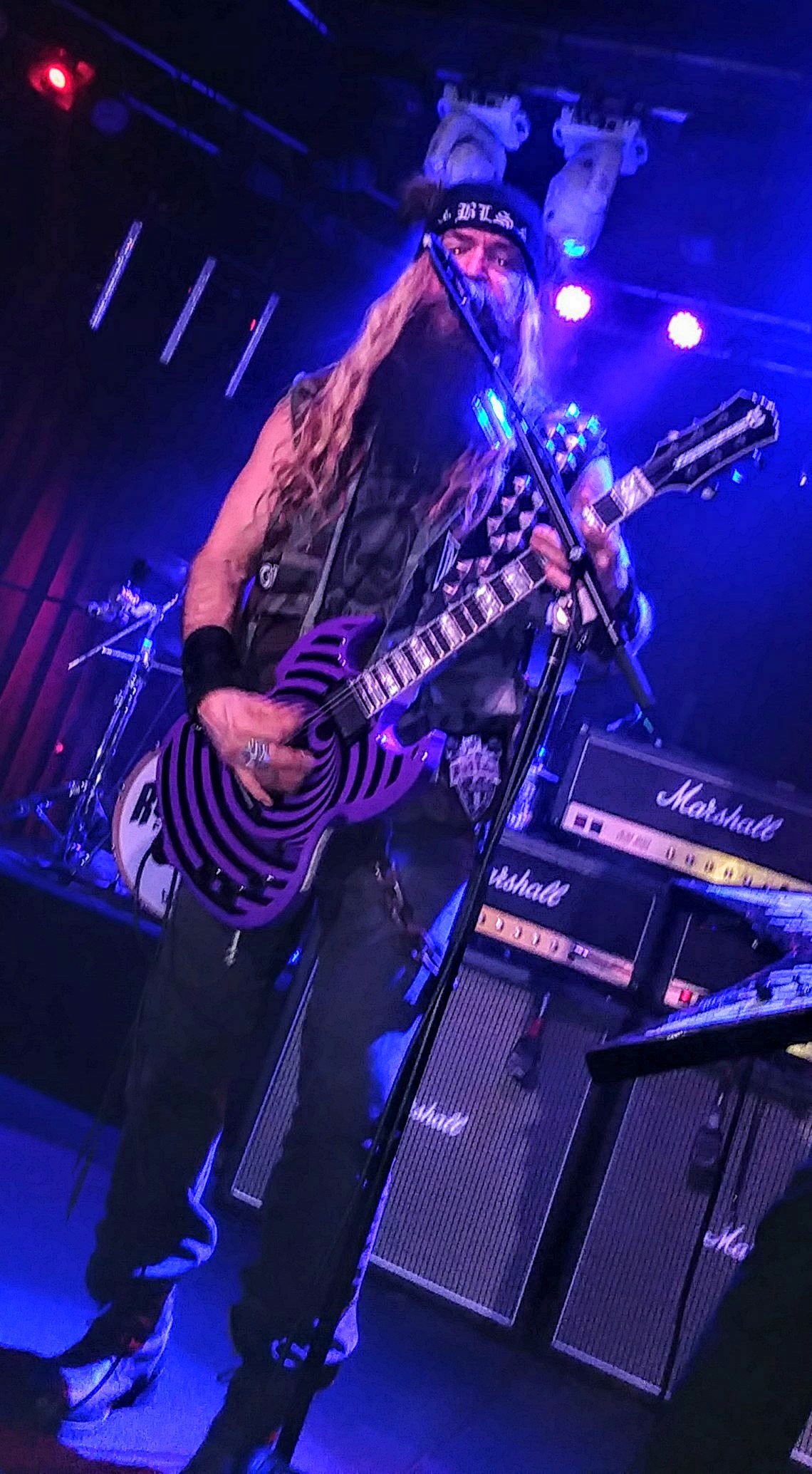 Zakk Wylde shreds at The Whisky-A-Go-Go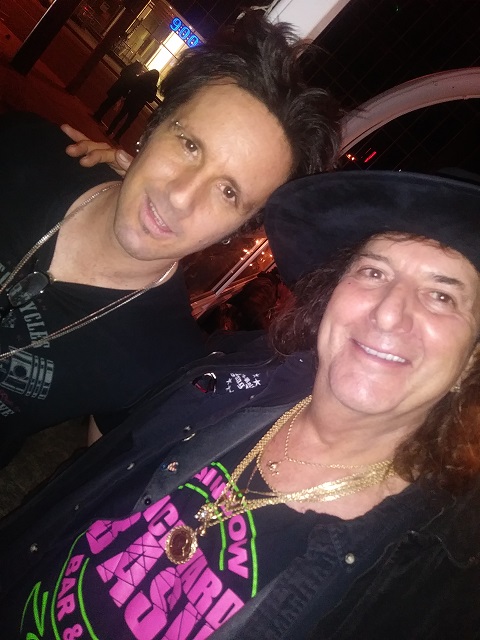 Alice Cooper drummer Glen Sobel, and Alan Krigger (Giuffria)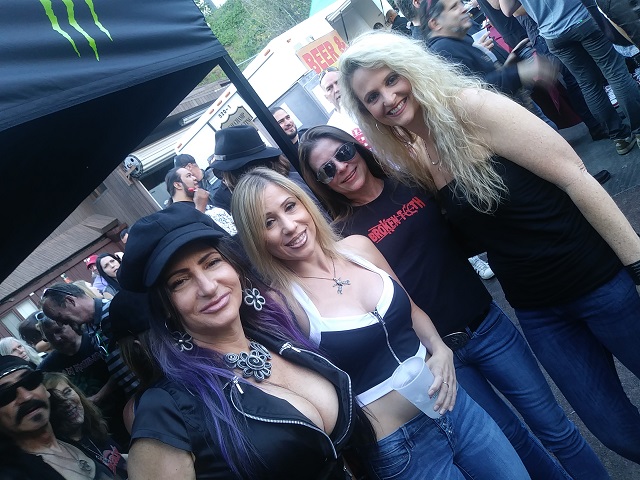 More Girls – More Fun 
Gerry Gittelson can be reached at gerryg123@hotmail.com