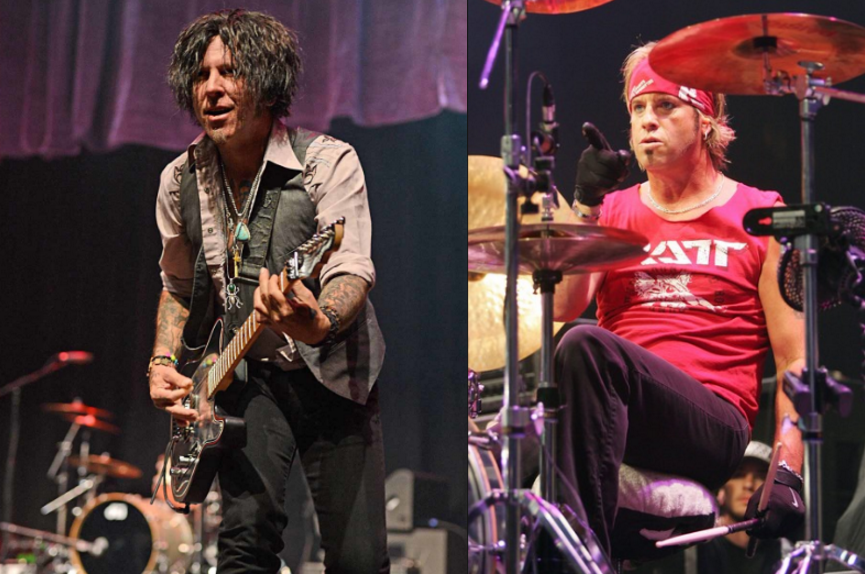 RAT THIEF?
Tracii Guns on Ratt; "They (Juan and Warren) have a guy that's just flat out stealing…" and "he (Blotzer) could face jail time"
Eddie Trunk Radio — L.A. Guns guitarist and founder Tracii Guns recently appeared on Eddie Trunk's radio show.
Guns talked about the recent split, and reformation of the various versions of L.A. Guns. Along with addressing his own band's situation the guitarist made some comparisons and general comments regarding the band Ratt.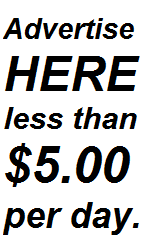 "We're in the middle of recording a new record. There will be one L.A. Guns. Umm, that's the only thing going on." says Guns about the L.A. Guns band.
Guns is the founding father of L.A. Guns and was sure to let listeners know he has love for (almost) all of the L.A. Guns members and former members saying; "I love them all, except Steve (Riley). And I want everbody to be prosperous and have you know, love and happiness in their life. Umm, but you know, Phil (Lewis) and I are gonna go do the right thing for our band."
Guns also added that even if Riley went off and played as L.A. Guns (as Guns states Riley does own 50% of the trademarked L.A. Guns shield logo) he would not pursue him legally.
Trunk at some point referenced Riley doing his own L.A. Guns, like Bobby Blotzer is doing his own version of Ratt.
Guns then states; "Of course it's possible, and I wouldn't even go after him (legally)."
Trunk says; "Reference Blotzer. What's going on now, he's running his band, up against a band that has 3 original members (Pearcy, DeMartini and Croucier)."
Guns on the Ratt situation: "They (Juan and Warren) have a guy that's just flat out stealing…all their underwear out of the drawer and then saying, oh your butt stinks." (at 14:20 minute mark)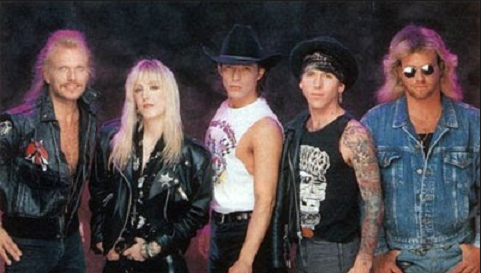 Guns adds: "In the case of Ratt, it's… right at this second, the shows that Bobby Blotzer is doing, he has been told by the court he's not allowed to do them. So you know, he's… you know, I mean he could face jail time. That's a pretty serious thing. That's why we have a legal system and that's why a judge said that."
"He's (Bobby Blotzer) just being rebellious." says Guns
Ironically Guns and Blotzer were in a band together in 1990 called Contraband (Pictured at Right).
Guns sums up the multiple L.A. Guns bands and related members by saying; "We're all suppose to be able to stand on our own you know. I can't be everyone's god damn meal ticket for their whole fu??ing life. Okay, let me just lay it out right there."
Tracii Guns talks about the Ratt situation around the 9.00 minute mark.
To hear the full interview check it out below.
Links >>> L.A. Guns – Eddie Trunk – Bobby Blotzer's Ratt Experience –