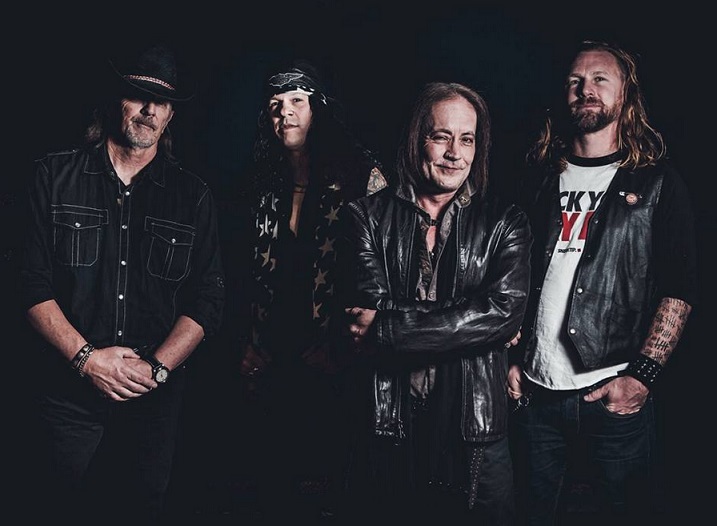 RED DRAGON QUITEL
Greg Chaisson leaves Jake E Lee's RED DRAGON CARTEL
Facebook — Some news out of the RED DRAGON CARTEL camp and for die hard fans of the band, it's not good news. Yet another casualty for the band as recently recruited bassist Greg Chaisson (Ex Badlands) has opted to leave the group.
Chaisson was a bandmate in Badlands with Jake E Lee and the two have had a solid long standing relationship for years. But it doesn't seem to be band related in the least, yet rather 'real life' stuff according to Chaisson.
Chaisson message to fans read as follows: "I'm afraid to say real life just jumped right up and got in the way of my good time. I can no longer take any more time away from my regular job. I want to thank everyone in the RED DRAGON CARTEL organization, and most of all, my best friend Jake E. Lee. And a very special thanks to all of you who have treated me so great! They will continue on without me and it will be fantastic as always."
At immediate press time a replacement was already named in Anthony Esposito (Ex Lynch Mob – Ex Ace Frehley band).
RED DRAGON CARTEL just lost their original frontman Darren James Smith just last week.
Metal Sludge
Sludge Cartel