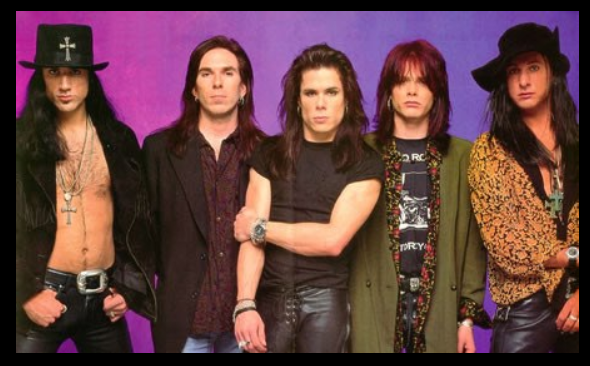 ReUNITED AND TRUE
Bang Tango reuniting classic lineup for 2020 shows 
HOLLYWOOD, California — Bang Tango have made an announcement that all original members will reunite.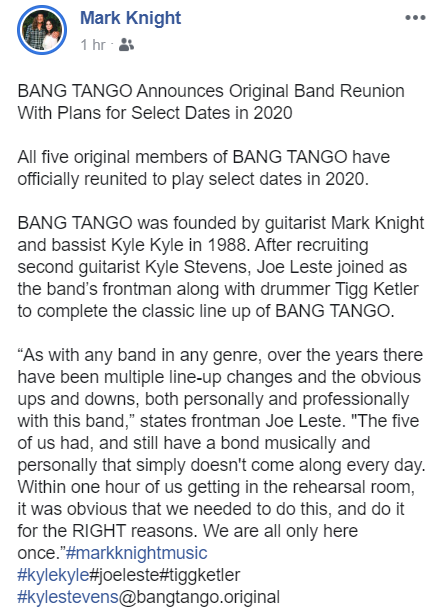 In a band press release that hit social media today Leste is being rejoined by his classic era bandmates Mark Knight (guitars), Kyle Stevens (guitar), Kyle Kyle (bass) and Tigg Ketler (drums).
"As with any band in any genre, over the years there have been multiple line-up changes and the obvious ups and downs, both personally and professionally with this band," states frontman Joe Leste.
Leste continues: "The five of us had, and still have a bond musically and personally that simply doesn't come along every day. Within one hour of us getting in the rehearsal room, it was obvious that we needed to do this, and do it for the RIGHT reasons. We are all only here once."
Bang Tango has continued on for years with Leste (lead vocals) leading the way, but only with an occasional jam or 1-off show with original members.
Like many other 80's groups, the random riff-raff who fill various positions really never hold up to the classic players, such was the case with Bang Tango.
Look for the original Bang Tango lineup coming to a city near you in 2020.
See the full press release (inset) and posting as screen captured from Facebook.
Bang Tango @ Instagram – Facebook – Amazon – iTunes  – Spotify – YouTube – WebSite –
Mark Knight @ Facebook – Instagram – Twitter  – WebSite –
 –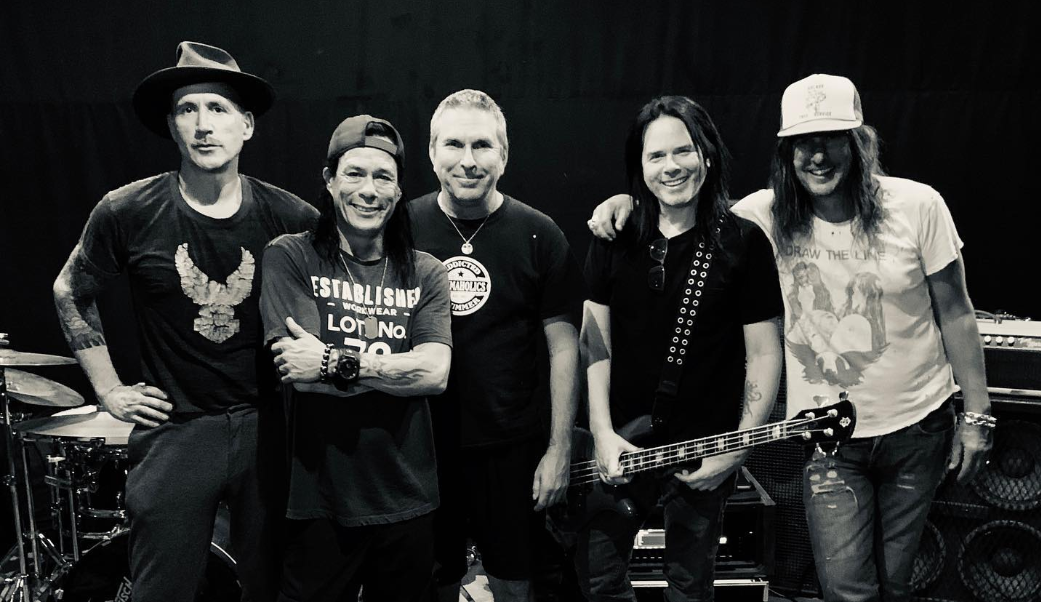 Pictured: Kyle Stevens, Joe Leste, Tig Ketler, Kyle Kyle & Mark Knight