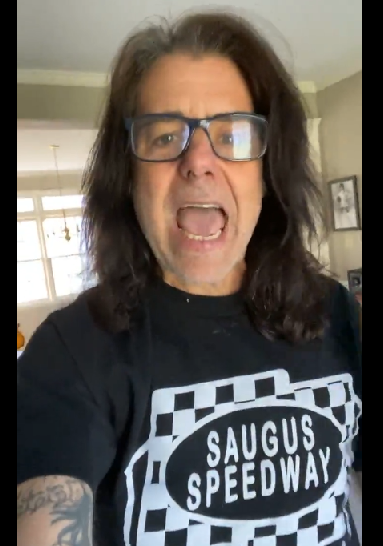 Metal Sludge — It's 2021 and it seems the Corona Virus has everyone going crazy and then-some.

Not everyone has caught the dreaded Covid 19, but everyone sure as hell has been affected by it.

Someone who did catch the virus is Cathouse co-founder and former MTV Veejay Riki Rachtman.

Rachtman recently got over having Covid and says he feels great, he is also super fired up about his plan for 2021.

And that plan is… ?

To bring to the fans, a new Heavy Metal Music Video show which he is calling The Ball.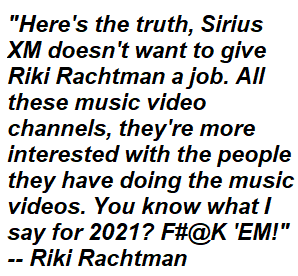 Rachtman as many know is Los Angeles scenester from the 80's heyday, who helped found Cathouse along with Taime Downe of Faster Pussycat.

Rachtman also was handed the job to host Headbanger's Ball after some guy in a band named Axl suggested he was the guy for the job.
Mtv quickly honored that singer's request, and Rachtman was soon on TV's across America every Saturday night at Midnight.

But like all good things, it ended.

Now it's 2021 and Rachtman is yelling on Instagram and Twitter about how he's tried for years to get a show, but no-one will give him the chance.

In a brand new 30 minute clip, Rachtman starts off talking about his battle with the virus but also says he is "reinvigorated".

After a few minutes of random race track and guitar chat, Rachtman starts unload some (at times) harsh words.

In short, Riki Rachtman wants to host a video show.

We grabbed some random quotes, from the long rant…see and watch below.

————————————————————————————–

"For 2021, I am going to do… a Heavy Metal Music Video Show. I promise."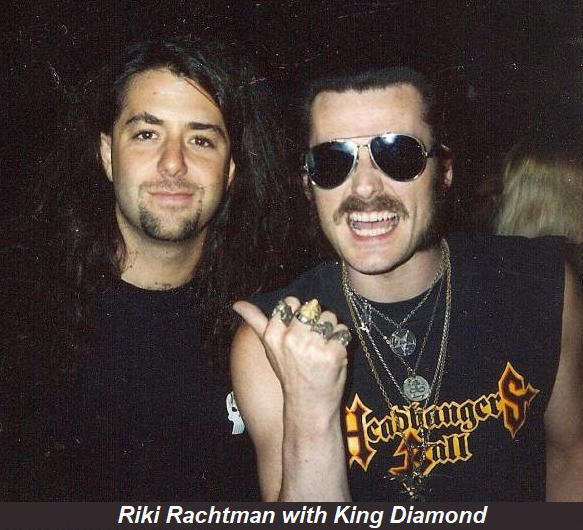 "Let me tell you the truth. I wanted to get a job on satellite Sirius Radio and I kept on calling them, I wanna do a Heavy Metal Show, let me do it, I am the guy that hosted Headbanger's Ball. I wanna do a Heavy Metal Show, I am the guy who hosted Headbanger's Ball… and they never f#@king called me back!"

"That was me, through 2020. Whining. like a f#@king little bitch."

"Here's the truth, Sirius XM doesn't want to give Riki Rachtman a job. All these music video channels, they're more interested with the people they have doing the music videos. You know what I say for 2021? F#@K 'EM! I don't give a flying f#@k what they say anymore. I really, really don't!"

"I am going to make a Music Video Show. Do I know where I am going to put it? No, I don't."

"I'll give you my f#@king word. I am gonna take it one step further, if I don't give you a Music Metal Video Show, by my birthday in June….listen to me people, trust Riki. If I don't give you, a Heavy Metal, Music Video Show… (pauses)…in a couple months….I am going to f#@king quit!"

"I am not going to do podcasts. I am not going to do radio. I am going to retire."

"I am going to retire comfortably in my house in North Carolina and I am not going to do any of that sh!t anymore, I'm just going to give the f#@k up!"

Rachtman goes on for another 20 minutes after the threat of retirement.

To hear it all, go follow Riki Rachtman on social media or listen below.



Riki Rachtman @ Instagram – Twitter – Facebook – WebSite – YouTube