ROCK N' SCAM
Concert promoter investigated by FBI, lawsuit filed and multiple investors fleeced
ORO VALLEY, Arizona —  He promoted dozens of concerts over the past five years featuring 80's rock bands. The shows went on from Tucson to Tulsa.
Now, the thrill is gone for Freddy Stahmer and his company, Frederick Entertainment.
Stahmer and his company are under investigation by the FBI and being sued for fraud by five former investors. The lawsuit filed in Pima Co. Superior Court claims they gave Stahmer $275,000 towards the costs of several concerts. In return, Stahmer was supposed to pay back their investments plus dividends, often 10%.  The suit claims, among other things, that when Stahmer sent investors a check for $100,000, it bounced. Besides the lawsuit, there are other alleged victims.
"I think he's a con artist," Madison Hill says.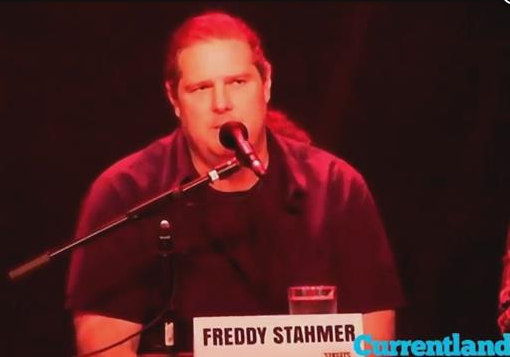 Hill claims she lost $45,000 to Stahmer. The 27-year old former Tucson resident says she was turned on to the concert investment deal by a mutual acquaintance. "The way that it worked," Hill said, "you'd put in an initial investment, and then whatever the show does, so say that I put in $10,000 and the show does 20%.  So I make two-grand. And then I rolled that money back in."
Hill says after several shows she invested in made money, things went south. "It sounds great at first, you know? Until the money doesn't come back to you and it's never in your hands again. And then, there's no accountability."
Hill says at least one show was canceled, others had low attendance. A concert last May at the Tucson Convention Center called "Metal May-Hem" had, according to a TCC source, drew only 200 fans. Feeling bad vibes, Madison says last August she asked for her money back, but found out Freddy had left the building.
We asked her, "You have tried to contact Freddy Stahmer through your mutual acquaintance?" She said, "Through my mutual acquaintance, through lawyers, myself, emails, texts, phone calls, nothing."
We went to the Oro Valley home where the 49-year-old Stahmer lives with his parents.  Freddy didn't answer the door but called us minutes later. He declined an interview; he  said he's having heart problems, that a photo of him on social media was taken during a recent hospital stay. He later emailed a statement to the News 4 Tucson Investigators, saying in part: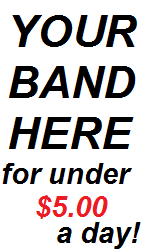 "I'm extremely sorry for what has transpired with Frederick Entertainment. I'm also extremely sorry to those who I have disappointed, let down and those who have been hurt. I have completely cooperated with authorities to this point and will do so in the future, if/when called upon. It's important to point out that there was never a premeditated plan or scheme to hurt anyone, no malicious intent whatsoever. There has was no personal financial gain, no accumulation of any assets or cash. I never took out any dividends and never even paid myself a salary. All that being said, there still is a lot to be sorted out and I only hope that I can right as many wrongs as possible moving forward.
As far as the involvement of Madison Hill. I never dealt directly with Madison in regards to her investment. I only met her once at a concert we were producing at AVA Amphitheater. The entire interaction lasted less than 30 seconds and was nothing more than a quick hello. Her investment was handled via an intermediary/friend…everything was very informal, no contracts were signed. He would handle everything for Madison. There were a number of payouts that were made to [him] over a year and half period or so and I was told those payouts, were at least in part, being passed along to Madison. I have no knowledge of their agreement with one another and was not part of any transactions between the two of them."
Madison Hill, however, says the "intermediary/friend" whom Stahmer refers to is another victim, that he too lost a lot of money to Stahmer.
Hill has filed a complaint with the FBI. We asked her, "If you could talk to Freddy Stahmer, what would you say?" She replied, "I would like to know where our money went."
We found a video on YouTube of Freddy Stahmer joining a band onstage in 2015. He sang the 80's hit, "Every Rose Has Its Thorn." Now, for Freddy Stahmer, the lyrics might have a different meaning.
The suit filed by the former investors is seeking their $275,000 back, plus $100,000 in punitive damages. As we first reported two weeks ago, the FBI is seeking the public's help to identify people who paid money over the past five years to Freddy Stahmer, and has established a dedicated complaint line for alleged victims to call. It is 520-594-2800. Or email: Tips.Tucson@ic.fbi.gov.
If you have a story you'd like us to investigate, email us at investigators@kvoa.com or call our tip line at 520-955-4444.,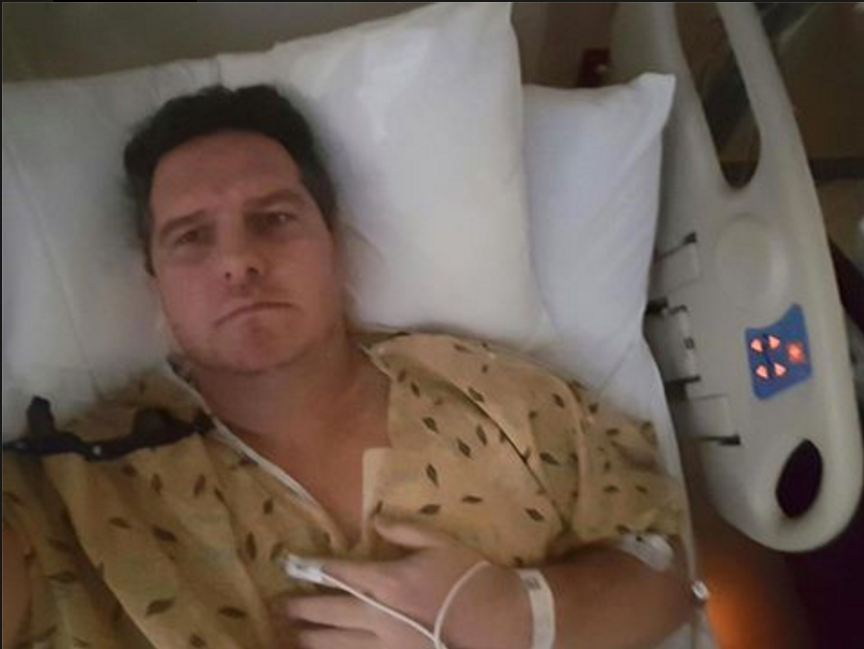 KVOA | KVOA.com | Tucson, Arizona