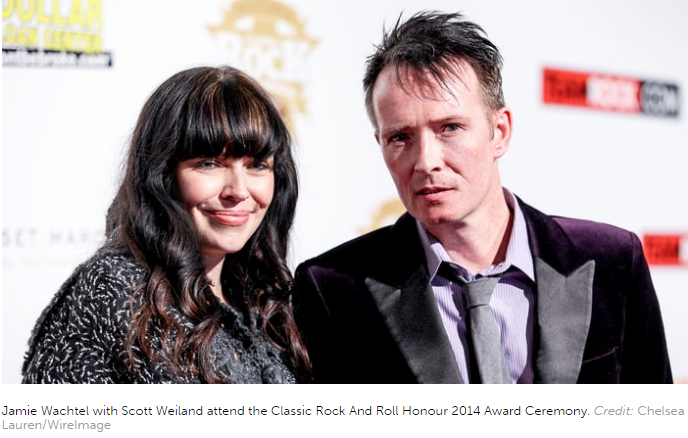 Scott Weiland's widow selling engagement ring on eBay
US Weekly — It's been more than eight months since Scott Weiland's sudden, tragic death in December, and his widow, Jamie, is trying to move on. The photographer posted to Facebook on Monday, August 15, that she's looking to sell her engagement ring via eBay.
"This is the ring Scott gave me when he proposed," she wrote, along with a link to the eBay listing. "Eight months into this new chapter of my life, I need to part with it. I am so sad to see it go but it's a truly gorgeous piece and I would love for it to make someone as happy as it once made me."
The ring, which is a dazzling 18-carat white gold piece with tiny diamonds dotting the entire band, is set at a price of $8,000 and so far has just one bid.
See the link on eBay
The above content courtesy of Joyce Chen and US Weekly.